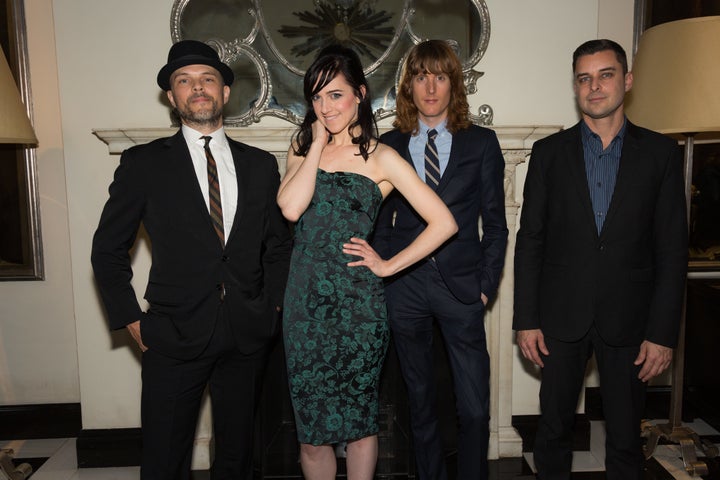 In recent years, Lena Hall has established herself as one of the New York theater scene's consummate rule breakers.
True to form, the Tony Award-winning singer-actress taps into her flair for the unexpected in her latest cabaret show. "Oh! You Pretty Things," which opened at New York's Café Carlyle on Tuesday, sees Hall crooning songs by David Bowie, Elton John and The Sex Pistols, among others. It's a vastly different set than those favored by Hall's contemporaries in musical theater, who frequently stick to standards and torch songs.
Of course, Hall wouldn't have it any other way. Her last two concerts, "Sin & Salvation" and "The Villa Satori: Growing Up Haight-Ashbury," have also eschewed show tunes in favor of classic and contemporary rock-and-roll. Every song in the new show, she said, was selected for a very personal reason — in this case, each is tied to the memory of one of her romantic relationships.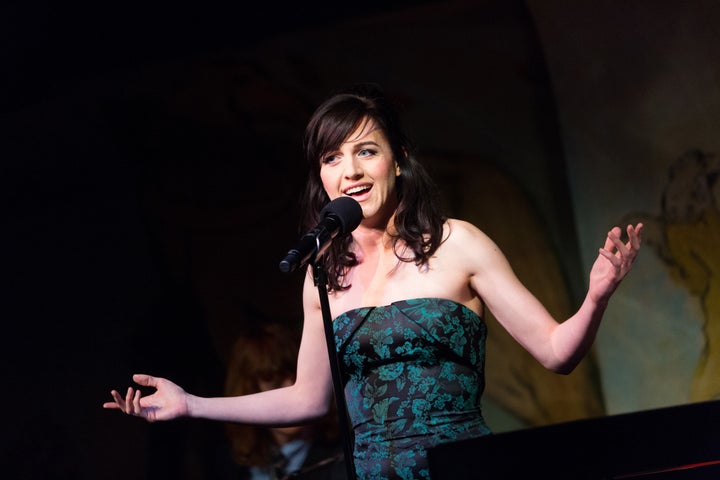 "Oh! You Pretty Things," the 36-year-old told HuffPost, is a "pretty personal story. It's about breaking that kind of wall down and giving people a real glimpse into who I am, what happened in my life and why I am the way that I am now." Still, the star's former flames needn't fret. "The guys that I talk about — if they came and saw the show, they would know who they were, but everybody else won't," she said. "It'll be a very therapeutic show."
As it turns out, "Oh! You Pretty Things" is just one component in what appears to be an artistic blitz for Hall. Shortly after "Pretty Things" concludes on June 25, the star plans to launch a YouTube video series in which she'll put her unique spin on musical requests from fans, and a live album of her "Villa Satori" show is due out later this year. She'll also begin rehearsals to reprise her Tony-winning turn as Yitzhak in the touring production of the smash musical, "Hedwig and the Angry Inch," in Los Angeles and San Francisco.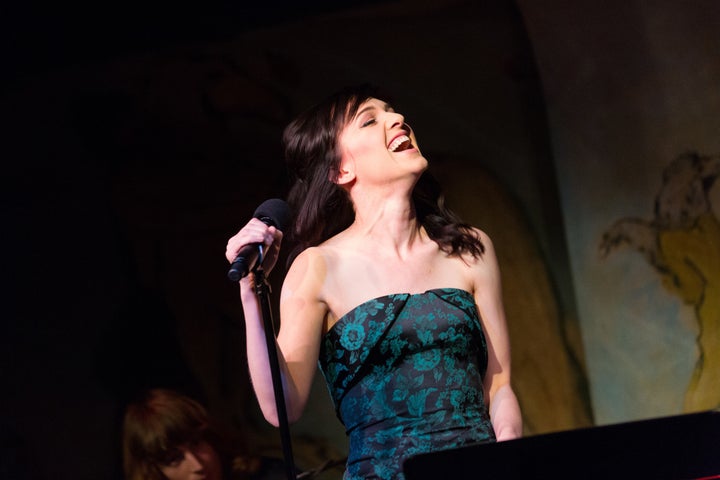 This time, however, Hall faces a unique challenge: she'll also tackle the role of Hedwig once a week, alternating with "Glee" star Darren Criss. It will mark the first time in the history of the show that the same performer has played both roles in the same production. Hedwig, of course, has been played memorably by a number of male stars, including John Cameron Mitchell, who also created the show, and Neil Patrick Harris, who won a Tony Award for the role. Though the character, described as a transgender East German "slip of a girlyboy," has rarely been embodied by a woman, Hall said she's "all about going after things that are not typical for a woman to do."
Having spent a year in drag (and a prosthetic penis) as Yitzhak on Broadway, Hall said she was initially reluctant to sign on for the tour before the chance to play the title role came along.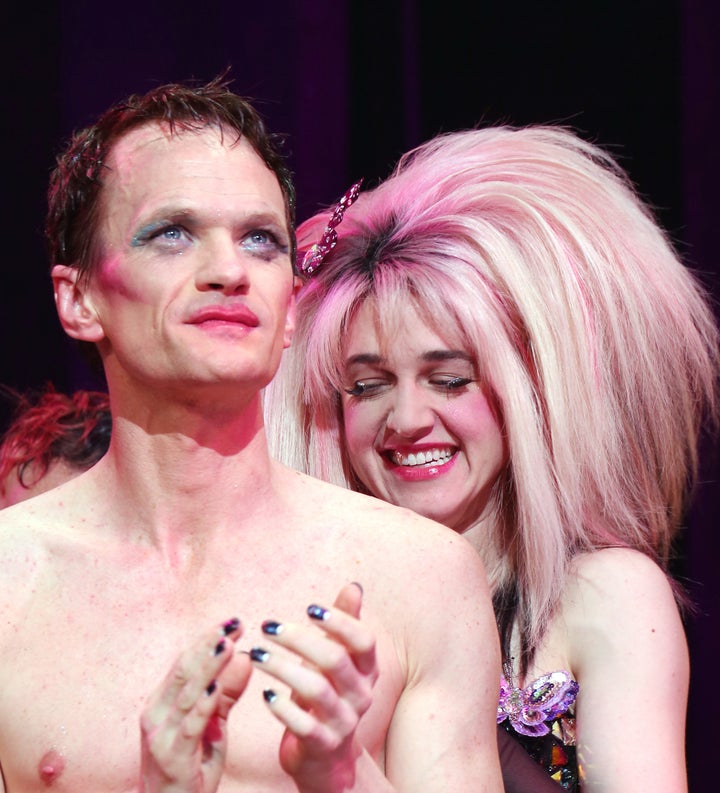 "When you say goodbye to a character in such a grandiose way like I did, there's nothing that can top that," she said. "I needed something more, something that would make it interesting, something that would make it a different thing than it was when it was on Broadway. This makes it interesting, so now I'm on board." As to how her take on Hedwig will differ from that of her male co-stars, Hall said she plans to "butch [the character] up a bit."
Earlier this spring, that willingness to dare — and bare — more took Hall from the stage to HBO's "Girls," where she was seen as a yoga instructor who enjoys a steamy dalliance with Hannah (Lena Dunham).
Looking back, Hall praised Dunham's work ethnic, and described the experience of shooting the Lena-on-Lena scene, a snippet of which can be seen above, as "really fun."
"We filmed it so many times that when we were finally done and I stood up, I felt lightheaded, woozy and tipsy," she said. "[Dunham] is super awesome to work with and made me feel super relaxed. It was one of those things where you either go 100 percent or you just shouldn't do it at all. The hardest part about it was letting go of being self-conscious and just wild."
Lamenting the lack of "big, strong roles" for women, Hall said she's in full support of the type of non-traditional casting that "Hamilton" and other musicals have embraced.
"There aren't enough big, strong roles for women. They exist out there, but there's just not enough," she said. "I'm waiting for someone to plan non-traditional gender casting for an entire show."
Calling all HuffPost superfans!
Sign up for membership to become a founding member and help shape HuffPost's next chapter
BEFORE YOU GO
PHOTO GALLERY
Lena Hall At Cafe Carlyle