As a teen, Lena Hall admired Cranberries frontwoman Dolores O'Riordan for her ability to "go from an ethereal pixie to a badass punk rocker with the flip of a switch." 
These days, the same could be said for Hall, who won a Tony Award for her performance in Broadway's "Hedwig and the Angry Inch," but whose rock-based cabaret shows cater to a downtown fan base. So it's fitting that the New York singer-actress tips her hat to O'Riordan, who died in January, with an acoustic take on the Cranberries' 1994 classic, "Zombie," viewed above. 
"It's not only a strong political cry, but [Dolores'] power as a vocalist is on full display here ― the hushed warnings, the pleading cries and the intense growling choruses," Hall said of the song, which O'Riordan wrote as a tribute to the victims of the 1993 IRA bombing in Warrington, England. "There are only four chords, but the lyrics, the melody and the performances are what really make this song a hit. We simply put our hearts into it." 
"Zombie" is one of four Cranberries songs that Hall has recorded for the fourth installment of an ambitious yearlong music project. The "Obsessed" series is composed of 12 new EPs dedicated to Hall's favorite bands and musicians, each released on the first Friday of every month.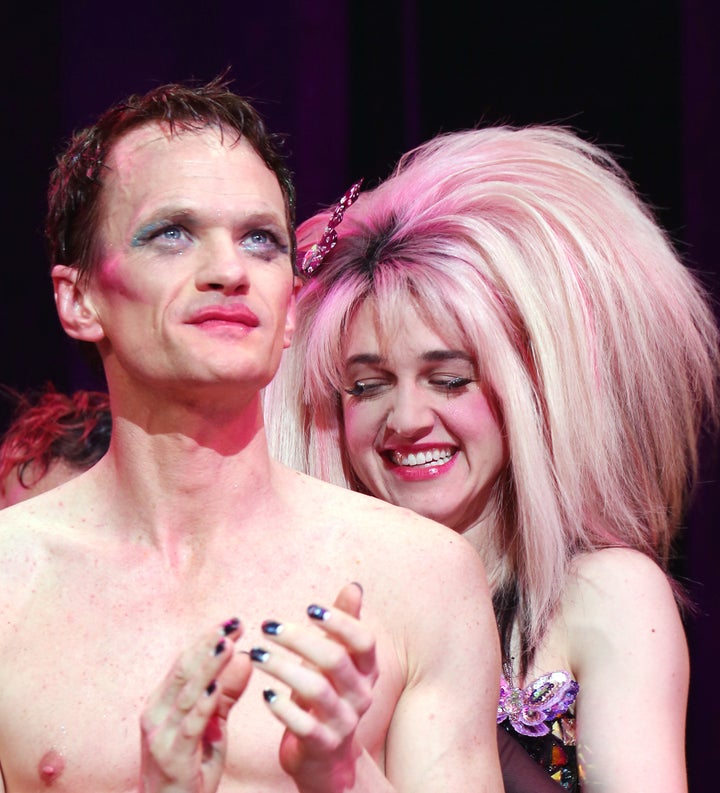 Initially, Hall felt apprehensive about releasing an EP of Cranberries tunes so soon after O'Riordan's death. Eventually, she came to see the collection as a "loving tribute" to the Irish singer-songwriter and the band at large. 
"She represented a new way to be feminine as well as strong and empowered. All these things inspire me as an artist," Hall, who starred opposite Mena Suvari and Hayley Kiyoko in the indie feature "Becks" and will next appear on the TNT series "Snowpiercer," said. "I love being able to show all sides of myself from the sweet to the powerful."  
Thus far, Hall has released versions of "Hedwig and the Angry Inch" songs, as well as tunes by Peter Gabriel and Elton John. After the Cranberries EP hits online retailers and streaming platforms Friday, she's slated to honor Beck, Pink and David Bowie in the months ahead.  
"My mission is to introduce people to new artists and songs in a way that puts it all on a level playing field. I want to have an active discussion with music lovers and listeners all over the world and define what our music standards are," she said. Listeners, she added, "are asking me to cover artists I haven't even heard of and, in turn, it is expanding my music knowledge. It's a win-win situation."
REAL LIFE. REAL NEWS. REAL VOICES.
Help us tell more of the stories that matter from voices that too often remain unheard.
BEFORE YOU GO