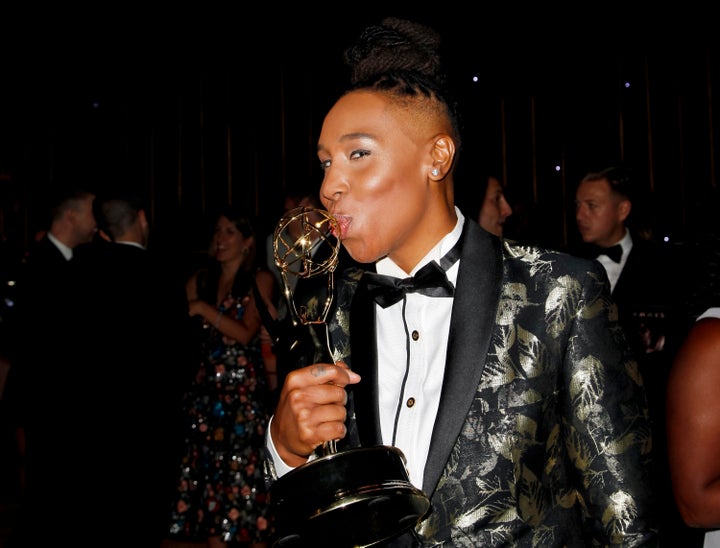 TBS announced on Wednesday that the network has ordered a pilot from "Master of None" star and writer Lena Waithe.
The series, titled "Twenties," stars a queer black girl named Hattie and her two best friends, who are straight, according to TVLine. In a statement to the site, Waithe said she wrote the show back in 2009.
"I always wanted to tell a story where a queer black woman was the protagonist and I'm so grateful to TBS for giving me a platform to tell this story," she said. "Queer black characters have been the sidekick for long enough, it's time for us to finally take the lead."
Waithe, who will also serve as executive producer for the show, shared a similar sentiment with her followers on Twitter.
Waithe won an Emmy last year for co-writing the "Master of None" episode "Thanksgiving" with Aziz Ansari. Her win made history as Waithe became the first black woman to earn an Emmy for Outstanding Writing for a Comedy Series. She was also the first black woman to be nominated in that category.
The star's speech resonated with audiences as she thanked her "LGBTQIA family."
She continued, "The things that make us different, those are our superpowers. Every day, when you walk out the door, put on your imaginary cape and go out there and conquer the world. Because the world would not be as beautiful as it is if we weren't in it."
According to The Hollywood Reporter, "Twenties" is based on Waithe's YouTube series of the same name. BET previously developed a pilot for "Twenties" in 2014.