This is Brazil's Lençóis Maranhenses National Park, on the country's northeast coast -- and to us, it just looks like one big, natural water park. The park's white-sand dunes (some tower up to 130 feet high when conditions are right) are speckled with crystal-blue lagoons, which form tropical playgrounds in what otherwise looks like total desert.
The lagoons can swell to 10 feet deep and 87 degrees Fahrenheit, making them swimmable during certain times of year. They're expansive, empty and open for human exploration.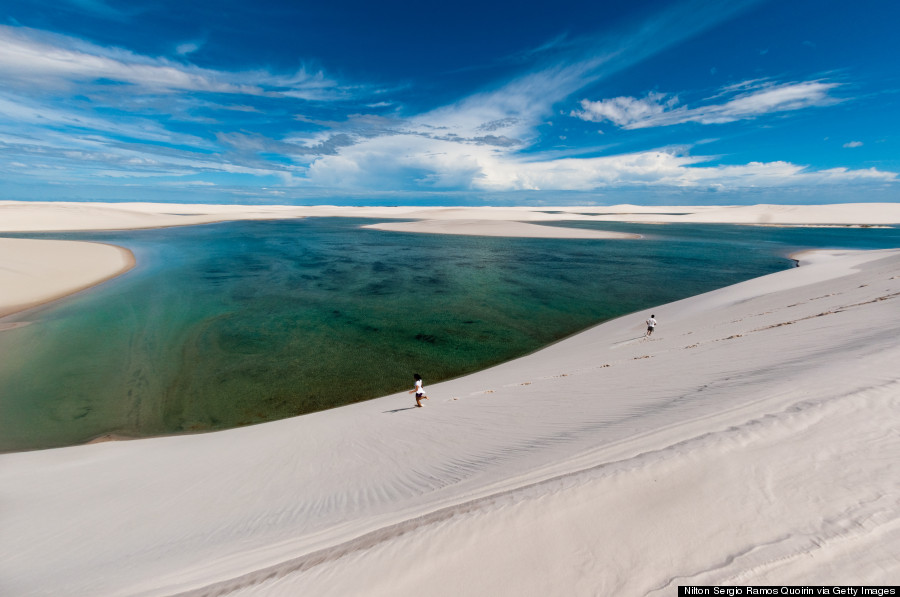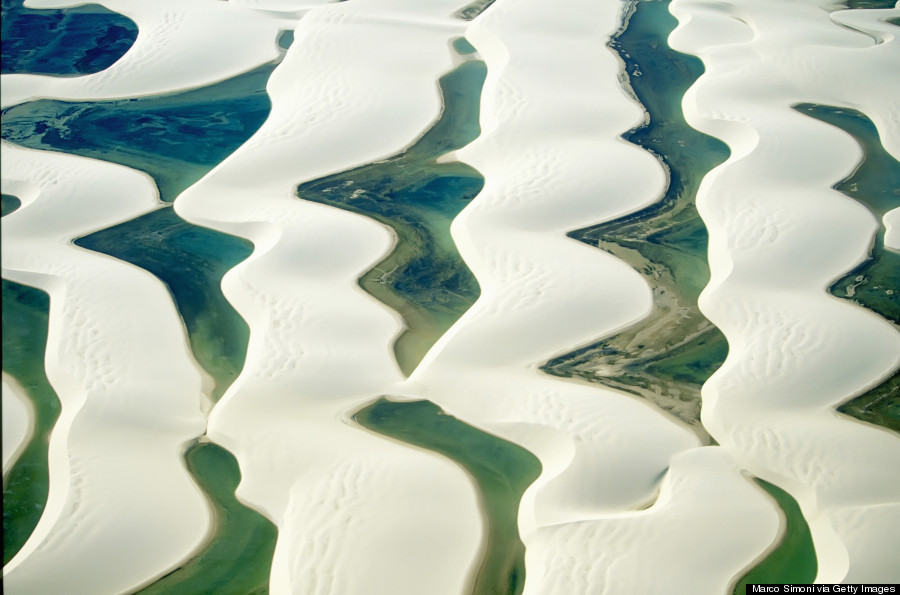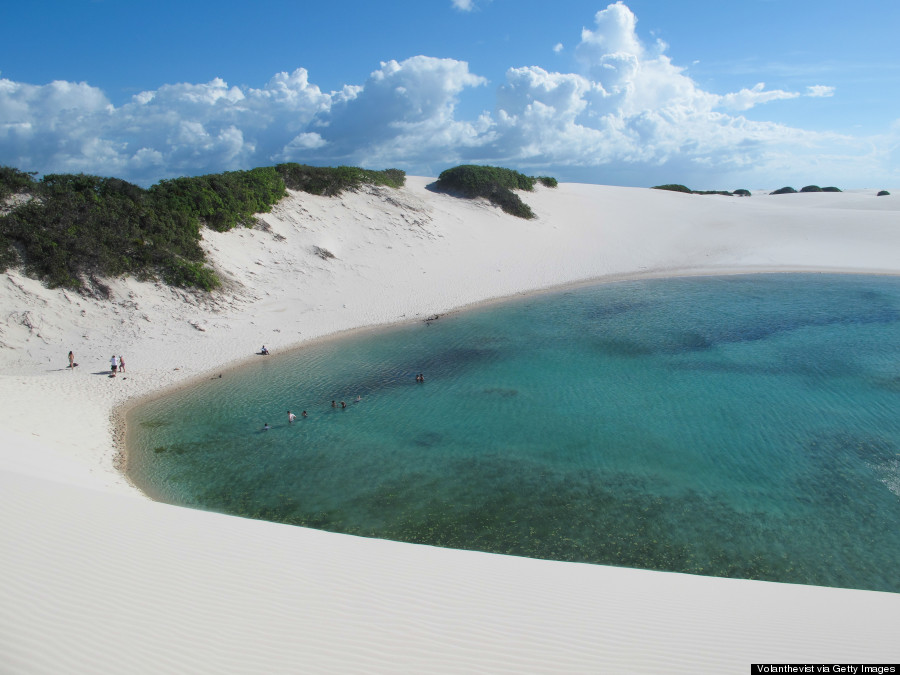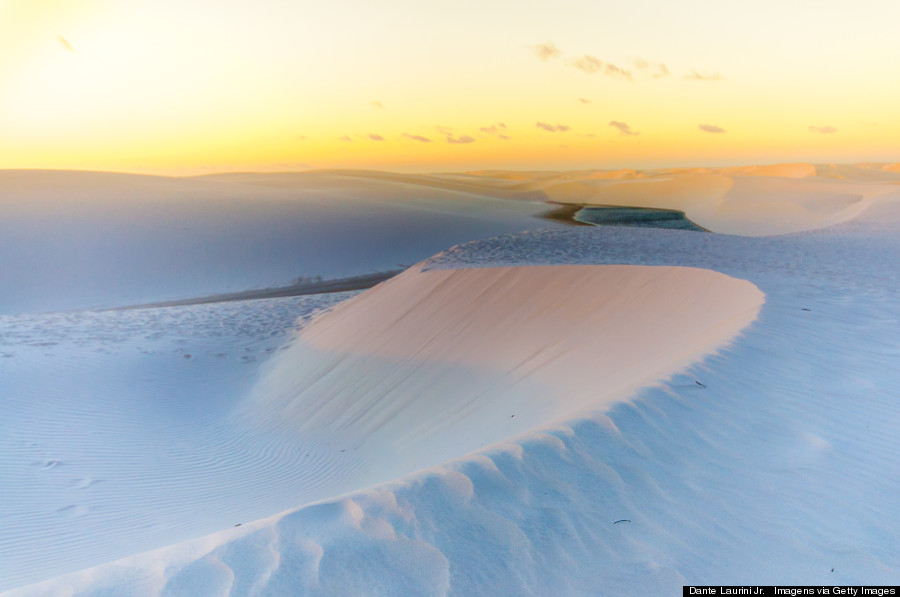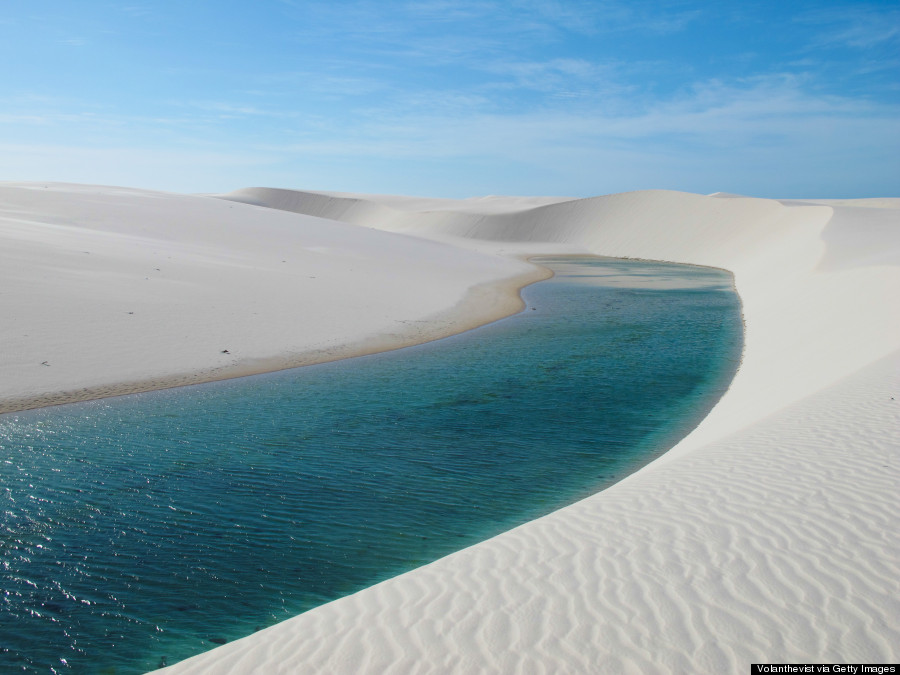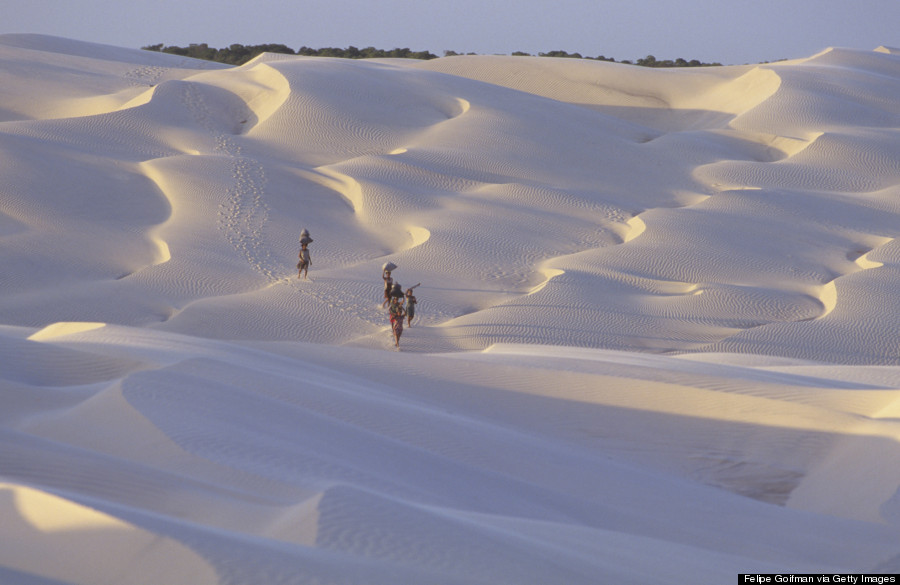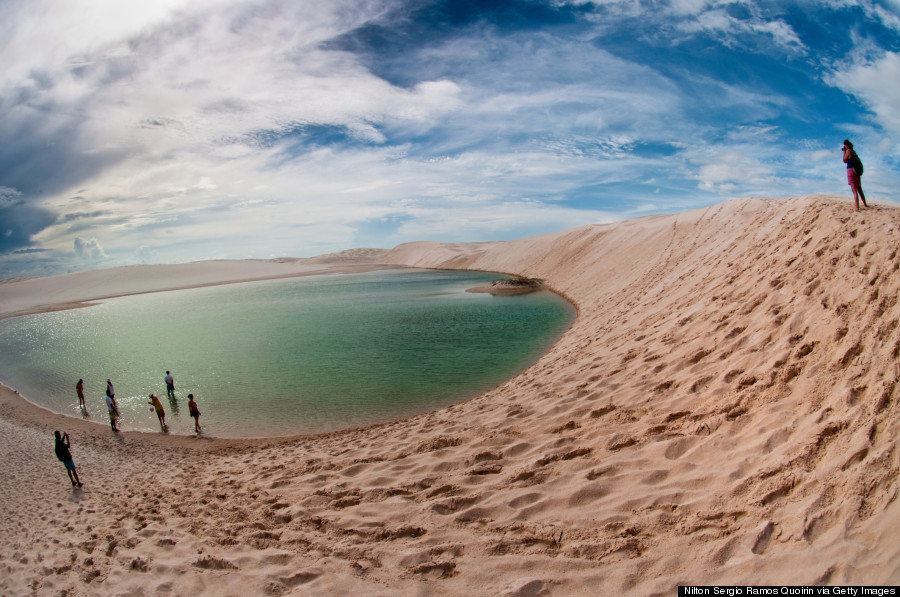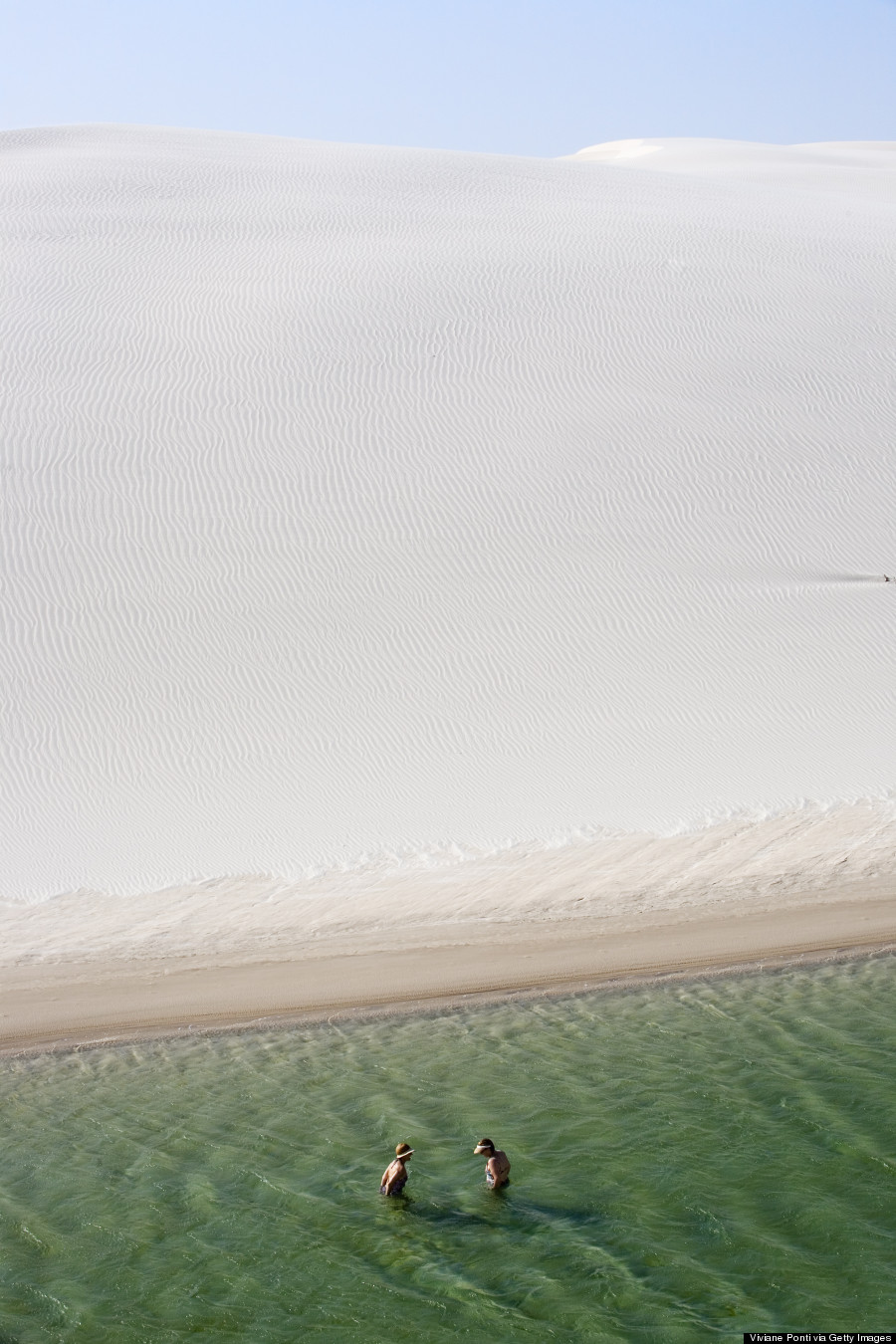 To visit Lençóis Maranhenses, you'll fly into the city of São Luís and make your way to the town of Barreirinhas. From there, visitors can take Jeeps to Lençóis Maranhenses, where this slice of Brazilian majesty will be all yours.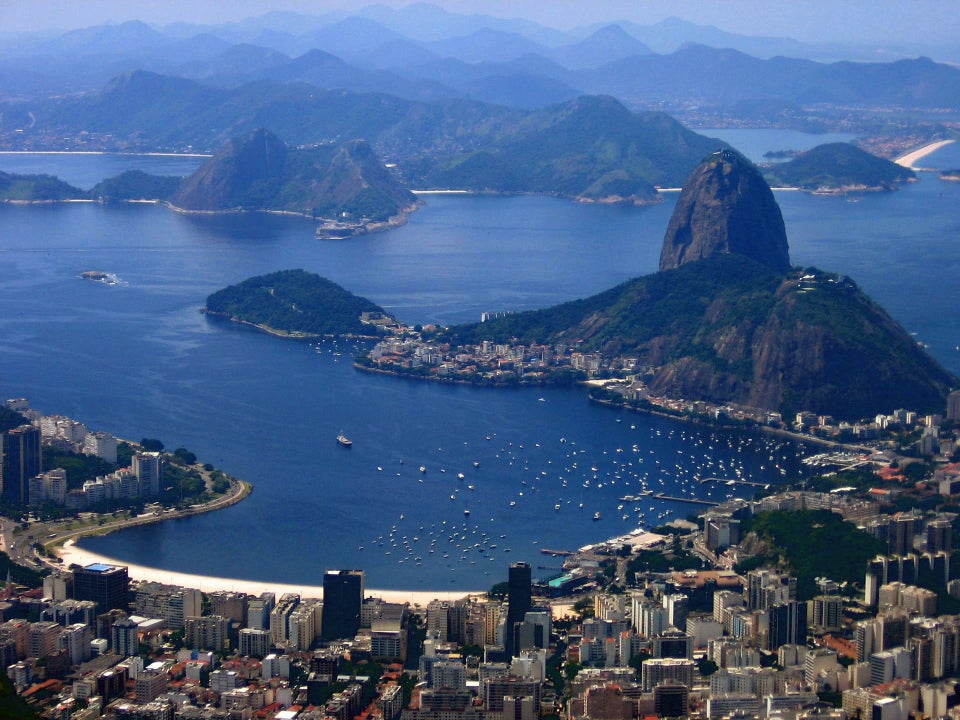 Rio Rising: Why This Brazilian Metropolis Is About To Become A Major Tourist Spot