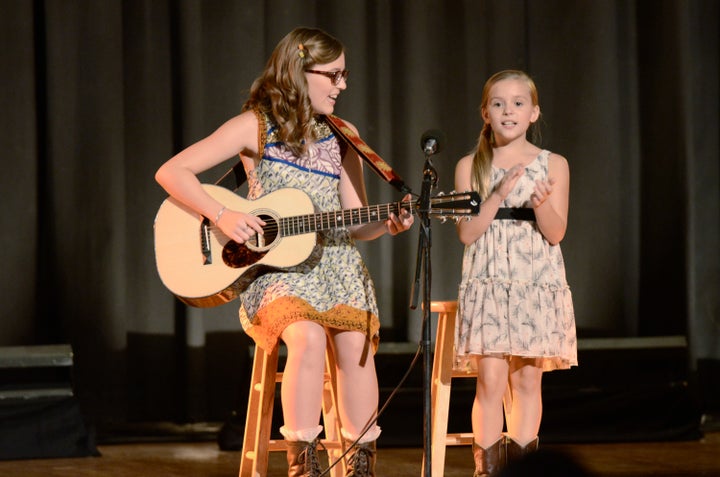 If you aren't yet smitten with Lennon and Maisy Stella -- the real-life sisters who play Connie Britton's daughters on ABC's "Nashville" (Wednesdays at 10 p.m. ET) -- you're about to be.
Below, Lennon and Maisy talk about what it's like having Connie Britton as their TV mom, why Lennon's leaving her signature glasses behind, not being allowed to watch "Nashville" in full, how their friends (and their non-friends) reacted to their fame, being a rare set of siblings that gets along and much more.
Congratulations on your roles on "Nashville." What did you think when you saw yourself on screen for the first time?
Lennon: Oh, it was crazy!
Maisy: It was awesome. It was really weird seeing us being different characters.
Had you both wanted to act as well as sing?
Lennon: Acting has always been Maisy's thing. I mean, I love acting so much, but I never really thought I could actually act, you know? [Laughs.] Singing's been mostly my thing, but I love acting.
Maisy: When I auditioned, I was so happy. Even if I didn't get the part, just to audition was awesome. I always loved acting. We would always make these home videos of me and Lennon and my cousins when we go back to Canada. We'd just make these really funny videos. And I was in a few music videos and commercials, but nothing as big as a TV show.
Were you nervous your first time on set?
Maisy: Yes, we were very nervous.
Lennon: I was freaking out.
Did the cast do anything special to welcome you?
Lennon: They were all welcoming. Everyone is so sweet -- the sweetest people you'll ever meet. So that was enough of a welcome.
Are you happy to have Connie Britton as your TV mom?
Lennon: Oh my god. She's one of the sweetest people I know.
Maisy: She's like the best TV mom ever. She is so sweet. She gives off such a good vibe.
Lennon and Maisy (in unison): She is so sweet. [Both laugh.]
Everyone is excited to hear you guys sing in Episode 3. Is the song you sing an original or a cover?
Lennon: It's a cover. It's of Juliette Barnes (Hayden Panettiere) on the show ... there's a bit of conflict there between our mom and Juliette Barnes.
How does your mom feel about you singing her song at the talent show then?
Lennon: Oh, she's not too happy. There's a lot of conflict between those two characters so it's a little intense. [Laughs.]
Are there any other episodes you two will sing in?
Maisy: Yeah! We're going to be singing in lots of episodes. Some of them are just like us singing in the back seat, but ...
Lennon: Like in the pilot. We've been recording quite a few songs with T-Bone.
Have you performed with any of the other actors on "Nashville"?
Lennon: No. Not yet.
There's a lot of drama on "Nashville."
Lennon and Maisy (in unison): Yeah!
How much do you guys know about what's going on on the show? Do you have to close your eyes and cover your ears at some points while watching?
Lennon: [Laughs.] Yes!
Maisy: I do. I'm not allowed to watch lots of it because it is not very appropriate for an 8-year-old kid. Lots of the kids in my class are like, "I can't wait to watch you on television!" And I'm like, "If your parents let you, yeah, that would be fine." [Laughs.] It's not very appropriate.
What about the issues going on with your TV parents. Will Maddie and Daphne find out about that?
Lennon: No. We don't know yet.
What's your favorite thing about being on "Nashville"?
Maisy: Probably all of the people, who are so sweet and welcoming.
Lennon: Yeah, we got to meet all those wonderful people.
Maisy: And acting. Acting is really fun.
Lennon: I really like the wardrobe and the make-up. Playing dress up is so much fun.
Maisy: Oh yeah! It feels so good when they do your make-up and you feel like you're going to sleep.
Now that you guys are back at school, is it hard to do the show and get your schoolwork done?
Lennon: Yeah. We have a tutor on the set so she teaches us, but it's still really hard to keep up.
Maisy: We're doing good in school, but it's really hard.
Lennon: It's definitely a lot of work.
Maisy: We're really trying though.
You became superstars over the summer so what was it like for you two going back to school this year?
Maisy: It was weird.
Lennon: It was so weird.
Maisy: All of our friends were like, "I think I saw you on YouTube."
Lennon: I've had a few people that have been like, "Now that you're famous, we're gonna be best friends." I was like, "Uh, no." [Laughs.]
Maisy: People have done that to us, like, someone in my class that was really mean was like, "Oh, OK. You're famous now? Let's be best buddies forever." I'm like, "OK. No."
You gotta weed those people out.
Maisy: Yeah, we do. We don't talk to them. [Laughs.]
Did your close friends know beforehand that you'd be posting videos on YouTube?
Lennon: Well, we posted the videos right after we got out of school, only a few days after. Then it was summer break. I called a few of my friends and they were super happy, but we hadn't told people much because we hadn't gone back to school.
Maisy: All of our friends are being super supportive though.
So many huge musicians have reached out to you and tweeted at you. Who made you most excited that contacted you?
Lennon: Julian Lennon was a big one for me. I was like, "Oh my gosh!" That's the closest to John Lennon I'll ever get. I mean, I love him! I was so excited. That was probably my ultimate.
How do you guys pick the songs you do covers of?
Maisy: Basically, we spend some time looking at songs. We just go on YouTube and see all these covers.
Lennon: What we do for when we're picking our songs is we look for how much we change it. Because that's one of the most fun things about getting to cover a song is making it your own. So it really depends on how much we can change it or if we'd be singing it like the original artist -- that's how we decide if we want to do it.
Do you come up with the arrangements yourselves of do your mom and dad help you?
Lennon: Me and Maisy and my mom really. My dad does the guitar, but my mom helps us mostly with the vocals.
We can tell from your videos that you guys have great style. Are you into fashion, too?
Lennon and Maisy (in unison): Yes!
Lennon: I just like things that are different, things people don't have. So we really shop at Goodwill. Goodwill is our main store beucase you can find stuff no one else has.
Lennon, your glasses have become a signature look.
Lennon: [Laughs.] I know! I got new ones. I'm getting them because I'm like, "These are turning into Maddie." [Laughs.] These are ones from Goodwill and we're gonna pick up my lenses soon.
Had you worked with a unique instrument like that before?
Lennon: Well, actually, in fourth grade, I made a washtub bass and I was pretty happy about that, but that's all. [Laughs.]
Maisy: She took a tub and a big stick of wood. That was pretty impressive! I was like, "You made that!?" [Laughs.]
Lennon: My mom did help me with part of it. [Laughs.]
What instruments do you each play?
Lennon: I play guitar. I play piano, but I don't know what I'm doing exactly, but I can play it. I can play drums a little bit, ukulele, I sing; really whatever I put my mind to, I can try my best to learn it.
Maisy: I play piano. I play ukulele obviously. We know a little bit of fiddle, not a lot.
Lennon: Not really.
Maisy: Yeah, not really.
Lennon: Maisy does drums, too.
Maisy: Yeah! I do drums.
Who is the artist you'd like to record with most?
Lennon: Oh gosh ...
Maisy: For sure for me, I am absolutely Neon Trees' No. 1 fan. I love them to bits. So definitely them.
Lennon: I would say Swell Season. I love them so so much. I love their music and the way they sing. So I think that would be really fun to record with them.
You two seem to get along so well and a lot of siblings can't say that.
Lennon: Yeah, we get along. We never actually fight. We get in arguments over silly things, but we get along for the most part.
Maisy: Yeah, everyone's like, "Do you like your big sister?" I'm like, "Yes. Don't you guys?" And they're like, "Nooo." [Laughs.] Lennon is such a great big sister. She's so supportive and she's really great.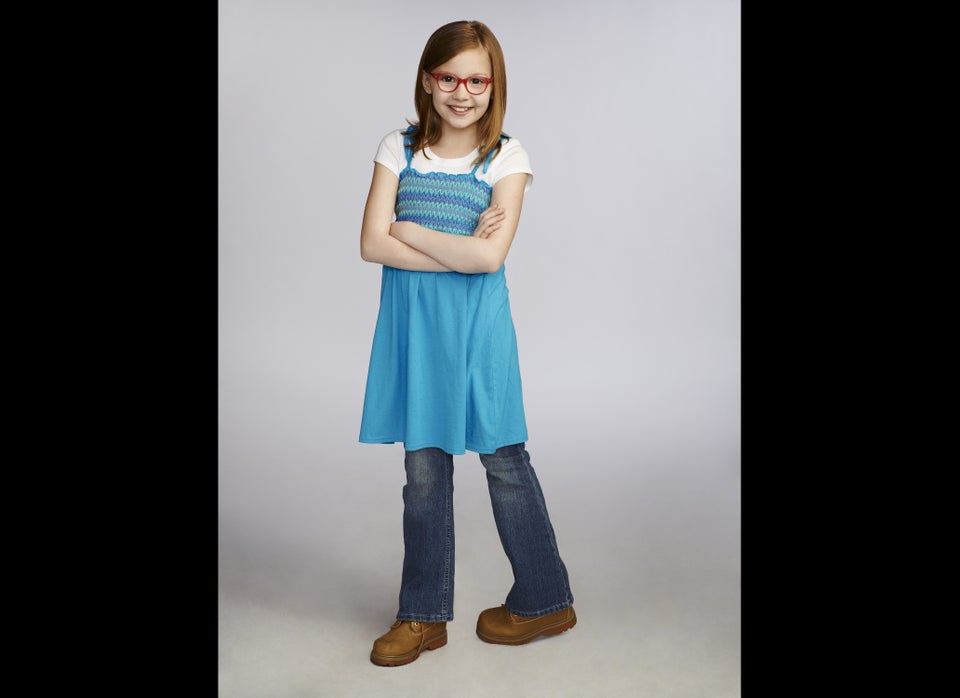 Cute Kids Of Fall TV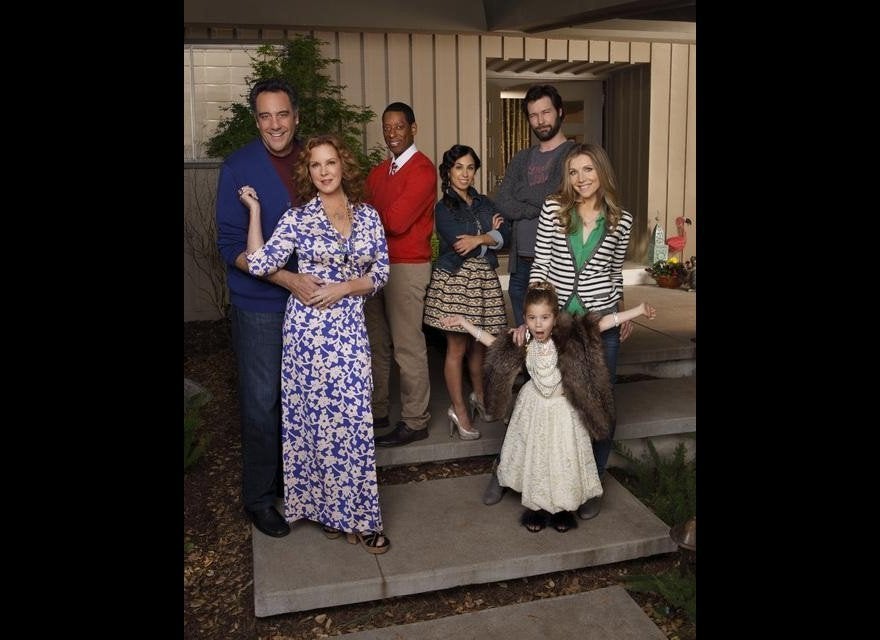 New ABC Series
Popular in the Community