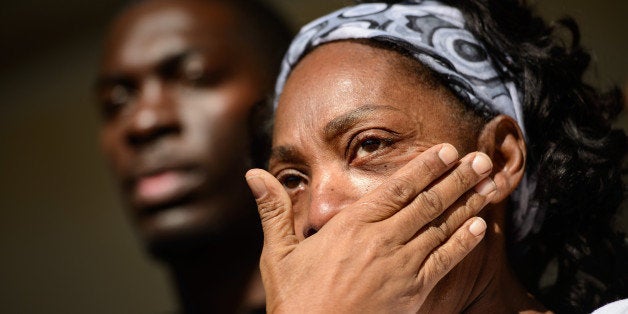 The family of North Carolina high school student Lennon Lacy, whose death this summer was ruled a suicide by a state medical examiner, is now saying they believe the 17-year-old was murdered.
Lennon Lacy's body was found hanging from a wooden swing set in a mobile home park near his home in August. The state's chief medical examiner, Dr. Deborah Radisch, conducted an autopsy and declared his death a suicide based on information she was given by law enforcement and a local medical examiner. However, Lacy's family is now expressing concerns that the teenager did not take his own life.
Lacy's mother, Claudia, believes her son was the victim of foul play and that he "didn't do this to himself." She wants evidence of the events that led up to and caused his death. When asked by CNN if she believed his death was a lynching, she said yes.
"That's all I've ever asked for: what is due, owed rightfully to me and my family -- justice. Prove to me what happened to my child," Lacy said.
Lacy, who was 5-foot-9, was found hanging from a noose tied to a swing set crossbar 7-feet-6 inches high, and "there was no item present at the scene that Lennon could have stood on, applied the noose and then kicked away," Roberts wrote.
Roberts also noted that the shoes Lacy had on at the time of his death were two sizes too small. Lacy's brother told CNN that the teen left home wearing size 12 Air Jordans but was found wearing a pair of 10.5 Nike Air Force shoes.
Some close to Lacy have suggested that the high school football player's interracial relationship with 31-year-old neighbor Michelle Brimhall may have played a role in his death.
Lacy's mother said she was disappointed and shocked by Lacy's relationship and "did not approve."
Brimhall's parents told the Daily News that their daughter has gone into hiding since Lacy's death and they have not been in touch with her for three weeks.