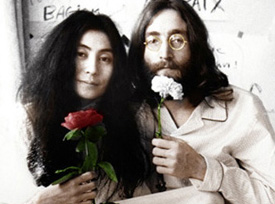 Why Iceland? "Iceland is such a beautiful, special country. The air, water and land are clean and pure," Ono explained, "They are protecting the natural resources and have been using their geothermal energy since the 1930's."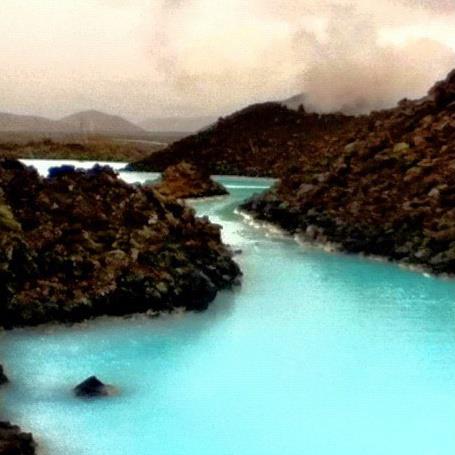 The 2012 LENNONONO GRANT FOR PEACE recipients are: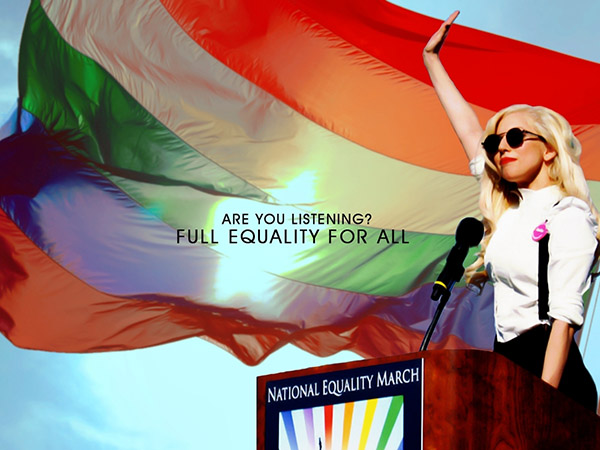 LADY GAGA
Lady Gaga is not only an artist, she is also an activist, using her art to bring better communication to the world. She is being acknowledged for her activism, and how her album "Born This Way" has widely changed the mental map of the world.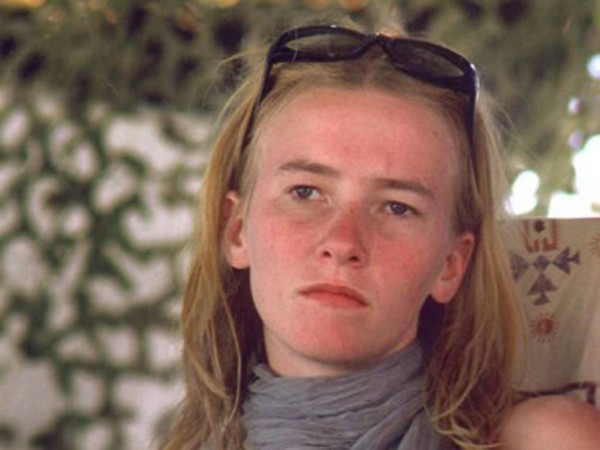 RACHEL CORRIE
Rachel Corrie was a 23-year-old American peace activist from Olympia, Washington, who was crushed to death by an Israeli bulldozer on 16 March 2003, while undertaking nonviolent direct action to protect the home of a Palestinian family from demolition. In the wake of her killing, the Rachel Corrie Foundation for Peace and Justice continues the work that Rachel Corrie began.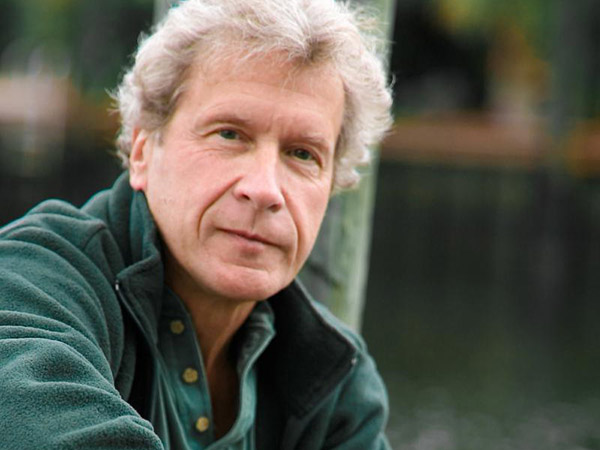 JOHN PERKINS
Author and activist John Perkins gained international acclaim for his book Confessions of an Economic Hit Man which remained on the New York Times best seller list for more than a year. It is a startling expose on international corruption.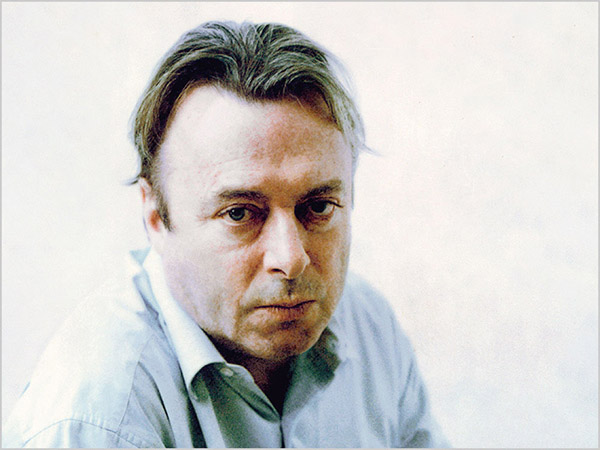 CHRISTOPHER HITCHENS
Christopher Hitchens was an author and journalist with a career that spanned four decades writing for many of the world's most prestigious news outlets such as The Atlantic, The Nation, Vanity Fair and many more. He authored twelve books and five collections of essays and was nominated for the National Book Award in 2007 for his best-selling book God is Not Great which contends that organized religion is "the main source of hatred in the world." Hitchens was known for his confrontational style which made him a widely controversial figure in the western hemisphere.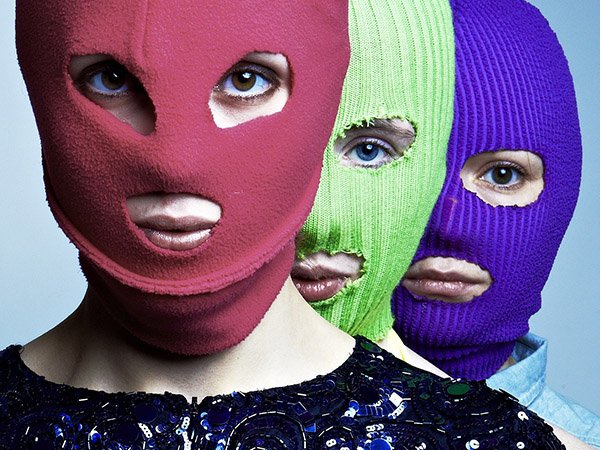 PUSSY RIOT
Russian feminist punk rock band Pussy Riot stepped onto the global stage in February of 2012 after a performance at Moscow's sacred Cathedral of Christ the Saviour church in which they invoked the Virgin Mary to rid Russia of President Vladimir Putin. Three of the group's members were arrested and charged with Hooliganism. Their trial recently concluded with a two year jail sentence that has seen strong international criticism calling into question Russia's policies towards freedom of speech and expression.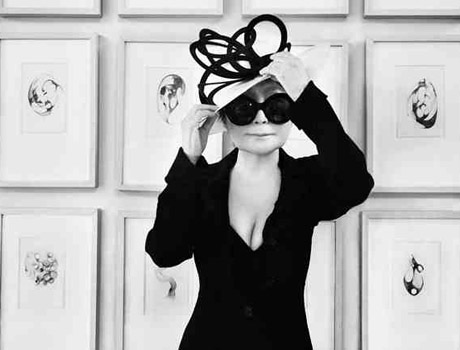 I asked Yoko Ono -- who at 79 is as youthful, energetic and beautiful as ever -- how she picks the recipients, is there a committee or board? "No, I feel it in here," she said pointing to her heart, "It comes from the heart."
"Lady Gaga is a power singer and songwriter that has used her strong position to correct prejudice," Ono elaborates. "She took on a controversial issue and risked throwing her enormous popularity to the dogs."
Lady Gaga will accept the award in person, and accept a charitable donation that she will in turn give to the Elton John AIDS Foundation to support their work combating HIV among disadvantaged youth in the U.S.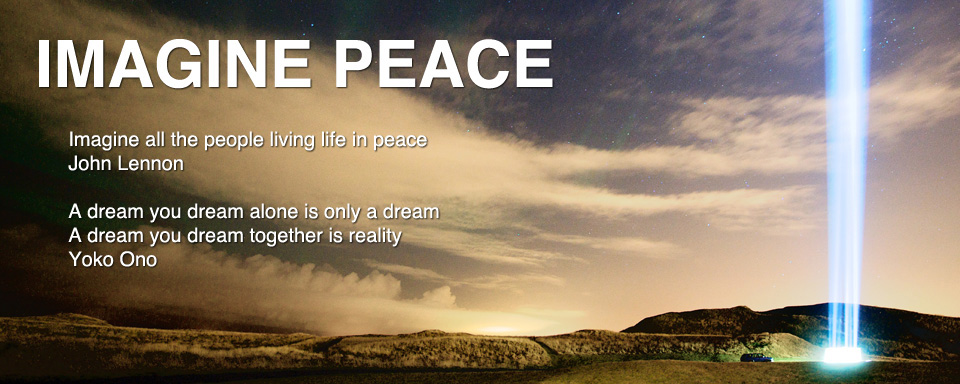 The annual lighting of IMAGINE PEACE TOWER will take place on the evening of October 9, 2012, at 8pm local time, on the island of Viðey in Reykjavik, Iceland.
Yoko Ono invites people all over the world to join her in spirit when she lights IMAGINE PEACE TOWER in honor of all the activists of the world; past, present and future.
She asks everyone to join together and let the power of light become a collective expression of the desire for peace and harmony on the planet.
Visit www.IMAGINEPEACETOWER.com to view a live feed of the lighting of IMAGINE PEACE TOWER on October 9 at the following times:
Tue 8pm Reykjavik
Tue 9pm London & Liverpool
Tue 10pm Jerusalem
Tue midnight Moscow
Wed 5am Tokyo
Tue 4pm New York
Tue 1pm Los Angeles
To find out what time this will be in your location, go here.
Related
Popular in the Community