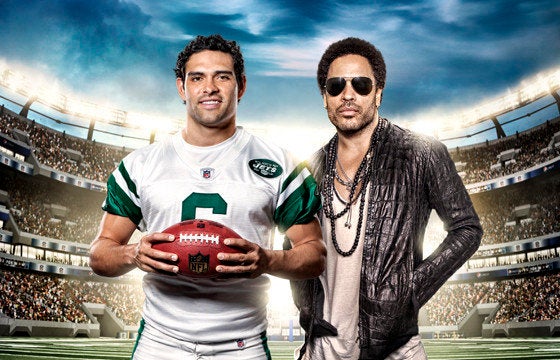 These days, our knowledge of celebrities too often originates with paparazzi images and snarky quotes by anonymous "insiders." After a while, it's easy to forget that stars are real people. That's why HuffPost Celebrity decided to launch its all-new #nofilter quick-fire question and answer series. Because how well do you know someone until they've shared their guiltiest pleasures?
We already knew that Lenny Kravitz was a Grammy-winning rock star, with acting credits in films such as "The Hunger Games" and "Precious" (and he just signed on to play Marvin Gaye in an upcoming biopic). But the genre-defying music icon is also a lifelong football fan, and was thus tapped to participate in Pepsi's NFL Anthems program, penning a song for the New York Jets that he'll perform during halftime at Thursday's Jets-Patriots game (in the meantime, click here to download it). We caught up with Kravitz to find out how his interest in the sport began and what else is on his pop-culture radar.
How long have you been a New York Jets fan?
I wouldn't say I'm the most sporty person. I follow when I can, when I have time. I grew up in New York City, went to public school in New York, where sports are pretty big among the kids. And I was fortunate enough to live across the street from Joe Namath on 82nd Street, directly looking into his window. I actually got to play catch with him once in front of the building.
Tell me about the song you're going to perform Thursday?
It's called "Like a Jet" -- it's not about the football team. It's about somebody coming full speed ahead and being unapologetic.
Aerosmith penned the New England Patriots' song for Thursday's game. Did you feel competitive to come up with the better anthem?
No --as an artist I just do whatever it is that I do. They're good friends of mine.
What's your guiltiest pleasure?
To be truthful, I don't have any guilty pleasures. Whatever I do, I'm all right with it. I don't know what I would call a guilty pleasure, actually.
If you were on a reality show, what would it be called?
"My Life Is More Boring Than You Think."
If you were on death row, what would your last meal be?
I wouldn't eat. I would be too nervous.
How did you get on death row?
Playing music too much.
What shows are always on your DVR?
I don't have a DVR, but I watch "Modern Family" -- love it.
What's one thing you do when you're alone that you wouldn't do in front of someone else?
Nothing. I'm known to walk around the house without clothes on -- it doesn't matter.
What's one thing from your childhood wardrobe that you wish you could wear now?
Actually, the clothes I wear now are very much like what I wore in my childhood, because I used to play in my mom's closet and take out all the cool unisex things that were really funky. So, I kind of still dress like that.
What's on your nightstand?
My iPhone, my Bible and whatever rings I had on my fingers.
How do you feel about scooped-out bagels?
I'm an old-school Jew. I like the old bagels. I don't even know what that is. If I'm going to eat a bagel, I'm going to eat a bagel.
What would people be surprised to know you've never done?
I've never skied.
What's one item that's always in your refrigerator?
Coconut water.
If you could ask Kim Kardashian any question, what would it be?
Respectfully, why does she require so much attention?
Who's your ideal drinking buddy, living or dead?
Woody Harrelson.
If you were undead, would you be a vampire, zombie or ghost?
A ghost.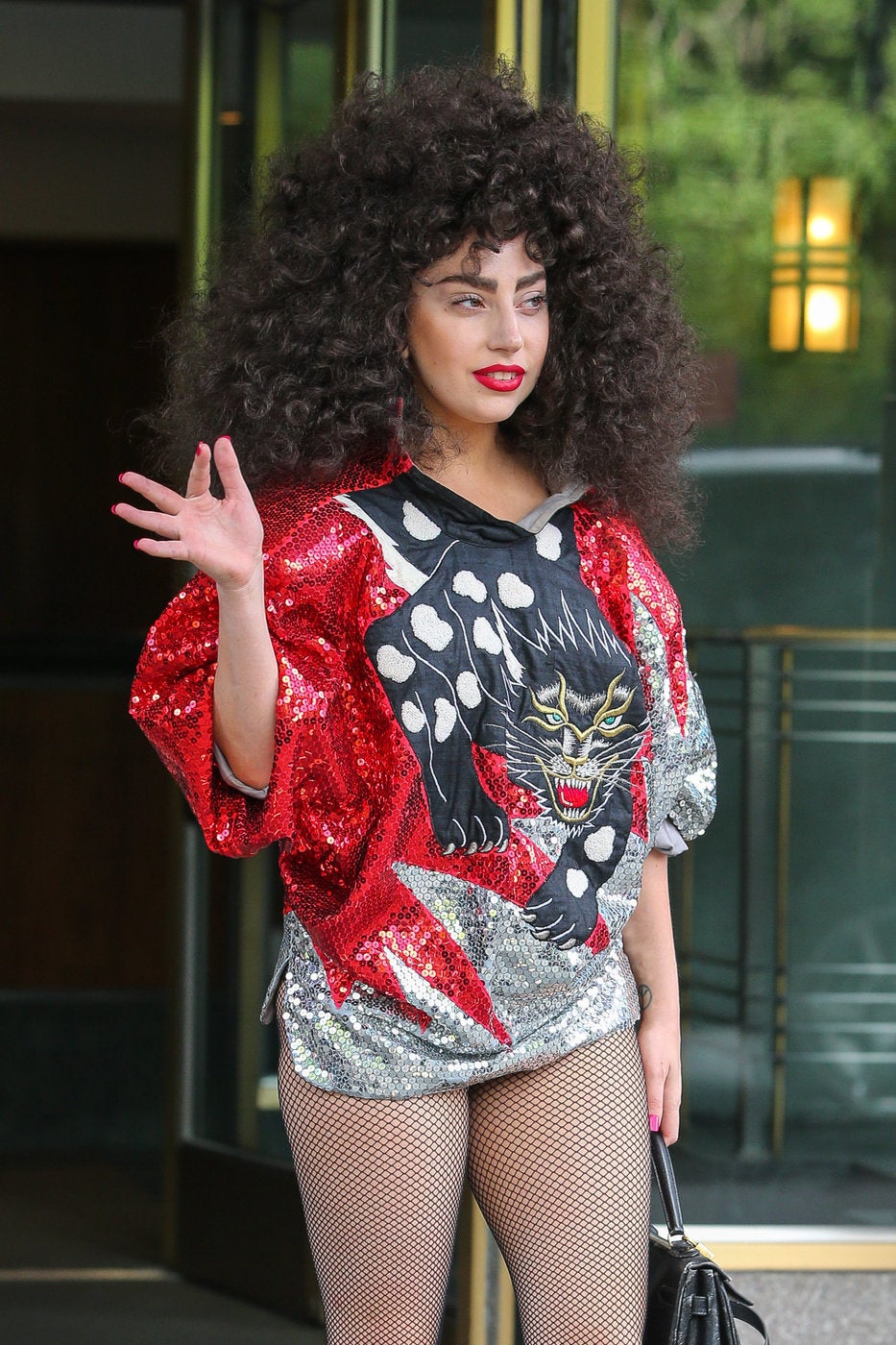 Celebrity News & Photos