Lenny Kravitz married "The Cosby Show" actress Lisa Bonet when the two eloped in Las Vegas in 1987, on Lisa's 20th birthday. In 1988, the young couple had a daughter named Zoë and stayed married for several years before divorcing in 1993. Now, Lenny is opening up about his relationship with Lisa both during and after their marriage.
In this clip from "Oprah's Master Class," Lenny reflects on his marriage to Lisa and reveals what their relationship is like now, post-divorce.
"We were very young," Lenny says about their near-six-year marriage. "It was wonderful."
With their divorce two decades behind him, Lenny feels he has gained perspective on why their relationship played out the way it did. "I see now what it was all about: It was really all about bringing this beautiful child to the planet," he says about Zoë.
Today, Lenny and Lisa get along beautifully. "Zoë's mom and I now are best friends," he reveals. "When we're all together now -- her man, her kids, Zoë, me -- we're all together and we're one big, happy family. It's beautiful and it just shows you what can be done."
Before You Go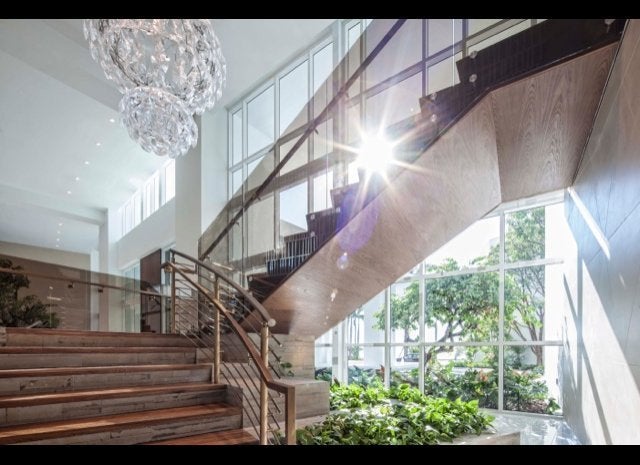 Kravitz Design's Paramount Bay