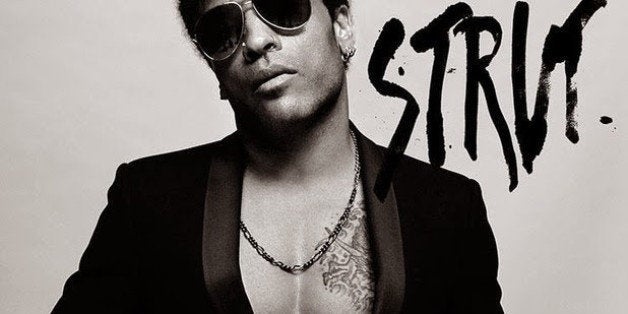 This year has proven to be a monumental one for Lenny Kravitz. Not only did the funk-rock multi-instrumentalist celebrate his 50th birthday in May, he's also marking the release of his 10th studio album, "Strut," which comes out Sept. 23. It will be Kravitz's first album on his own label, Roxie Records.
The upbeat, 12-track "Strut," Kravitz's first release since 2011's "Black and White America," finds the Grammy-winning songwriter striking a unique balance between classic stripped-down rock and a modern sound more reminiscent of today's hits. Sensual tracks like "Sex," "Dirty White Boots" and lead single "The Chamber" find Kravitz masterfully exploring the idea of, as he described it to The Huffington Post, "embracing one's self."
In a conversation with HuffPost this week, Kravitz shared his thoughts on recording the album, life as an independent artist and the idea of collaborating someday with Prince.

How would you describe the album's title, "Strut"?
For me, using that word was about being proud and confident about who you are. Whatever you are. Because we're all different. We're all freaks of some sort. That whole thing about being "normal," I don't even know what that is. We're all different. That's the beauty of life. It's about embracing who you are, and walking tall and proud. I think it's a healthy thing. And it's a process, because we go through life changing. We all go through phases. We change, we learn, we grow. Sometimes we're comfortable with ourselves. So it's about that.
What inspired you to cover Smokey Robinson and the Miracles' timeless classic "Ooo Baby Baby"?
Well, that was the last song to be cut, and it's also the last song on the album. As I was writing this album, I was filming "Catching Fire," and one day I happened to be in the makeup trailer early in the morning, getting the makeup put on for the Cinna character. And the makeup artist had on the Motown station, and all these great songs were playing, and that song came on. And I hadn't heard it in a long time. And I thought, 'How beautiful is this song?' Everything about it -- the words, the vocal arrangements, the rhythm arrangement and of course Smokey's amazing singing. So I enjoyed the song and I thought nothing else of it.
Cut to a week or so later, when I was in the studio and I was finishing up the record. I knew that I wanted one more song for the album, and so I thought, 'I never do covers. Let me do this song.' It had just inspired me so much. So at five in the morning I listened to the song twice in the studio and just cut it. And that's how it came out.
How has life been as an independent artist? What are some of the significant changes that you've experienced thus far?
I'm investing in [Roxie Records], and I'm running it and I've joined my team with the team of Kobalt [Label Services]. So it's a lot more day-to-day and responsibility on the business end, and I like that. I just thought it was time to be independent. Things are moving away from the mainstream way of doing it, and it was a perfect opportunity for me at this time, having my contract [with Virgin Records] being over.
As this marks your 10th album, what type of music project would you like to do that you've never done before?
I think it would be really interesting one day to put together a band. Like [find] other people who may be solo artists, and put together a band and make an album. To collaborate with people like that would be really interesting.
Which artists would you choose to be in the band?
Oh, I dunno ... Prince would be one of them.
Honestly, I'm blessed to have really great Bahamian island genes. I try to eat the best organic food, and eat the right things. And also, I work out, ride bikes, and hike and run and do all kinds of things that keep me in shape and also keep you from running yourself down and injuring yourself. [It helps to] put all your parts in the best condition for the long haul ... The vanity part is the byproduct. You really do it to keep everything in optimum condition.
In terms of acting, you and your daughter Zoe have been very selective with the type of projects you choose. Is that intentional? Do you ever discuss your acting career decisions, or weigh options with each other?
Not really. We just kind of tell each other what we're doing. We've just been very blessed to select the right projects. She's gone for all of these amazing films like "Divergent" down to "Mad Max," and the indie films that she's done. She's doing so well. And I was very blessed to have my four films all be very successful and artistically gratifying.
Do you have any interest in sharing the screen with her and maybe even Lisa Bonet [Zoe's mother and Kravitz's ex-wife]?
We don't think about it like that. If something calls for it, that would be great. But we never talked about doing it just to do it. Yes, it would be a fun, amazing experience, but it would have to be the right artistic opportunity.
What are your thoughts on the violence we've seen in recent headlines, including the ongoing investigation surrounding the Michael Brown shooting?
You can isolate it to St. Louis for the moment, or you can isolate it to Miami at another moment, New York City, or just anywhere. This type of thing can happen anywhere. It's just tragic and really sad. And I think that police, security people, whoever they may be in any given situation, should take a different approach. But it's sad ... This kind of thing, whether it's a local one-on-one thing, or countries -- whether it's Syria, Ukraine, Russia, Israel -- any of this stuff blows my mind. We're supposed to be so advanced and evolved, but we still haven't learned how to remove the violence.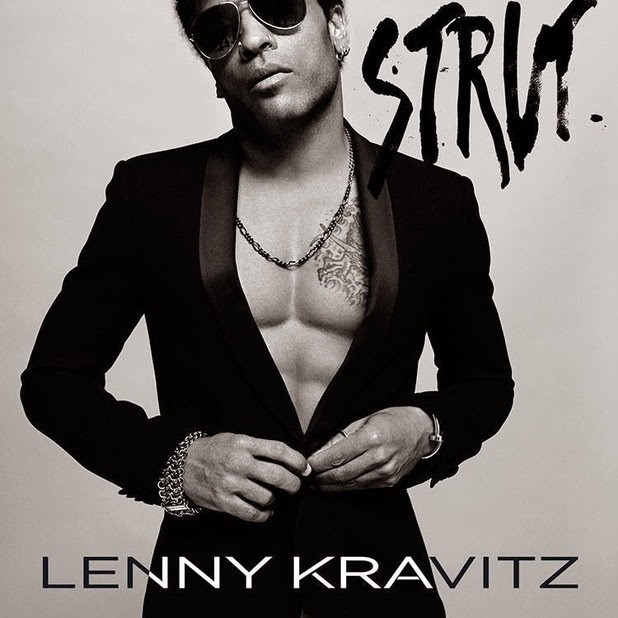 REAL LIFE. REAL NEWS. REAL VOICES.
Help us tell more of the stories that matter from voices that too often remain unheard.
BEFORE YOU GO
PHOTO GALLERY
Lenny Kravitz Photos