Lenny Kravitz is a rock god who can belt out songs or stroll the New York City streets wearing the most outrageous outfits, and we'd still bow down. His cool factor makes us question everything about the way we get dressed. No man or woman can pull off accessories quite like Kravitz.
So in celebration of Lenny Kravitz's birthday, we're highlighting 11 times his over-the-top accessories blew our minds.
That time he showed up for a Grammy nominees photo shoot wearing this colorful knitted poncho.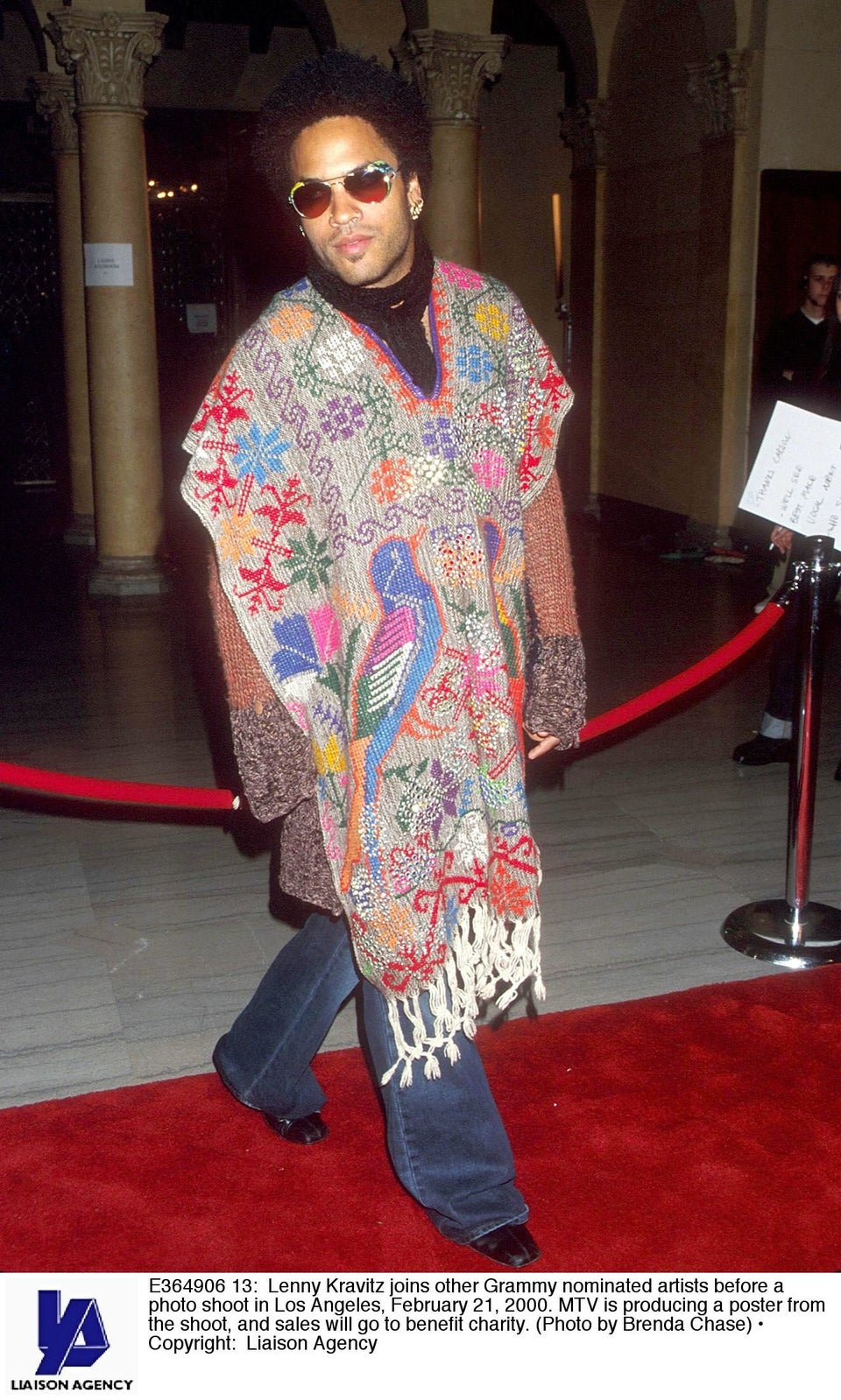 When he attended the 2001 VH1 Music Awards decked out in the finest crochet fabrics, a fur vest and strings of pearls.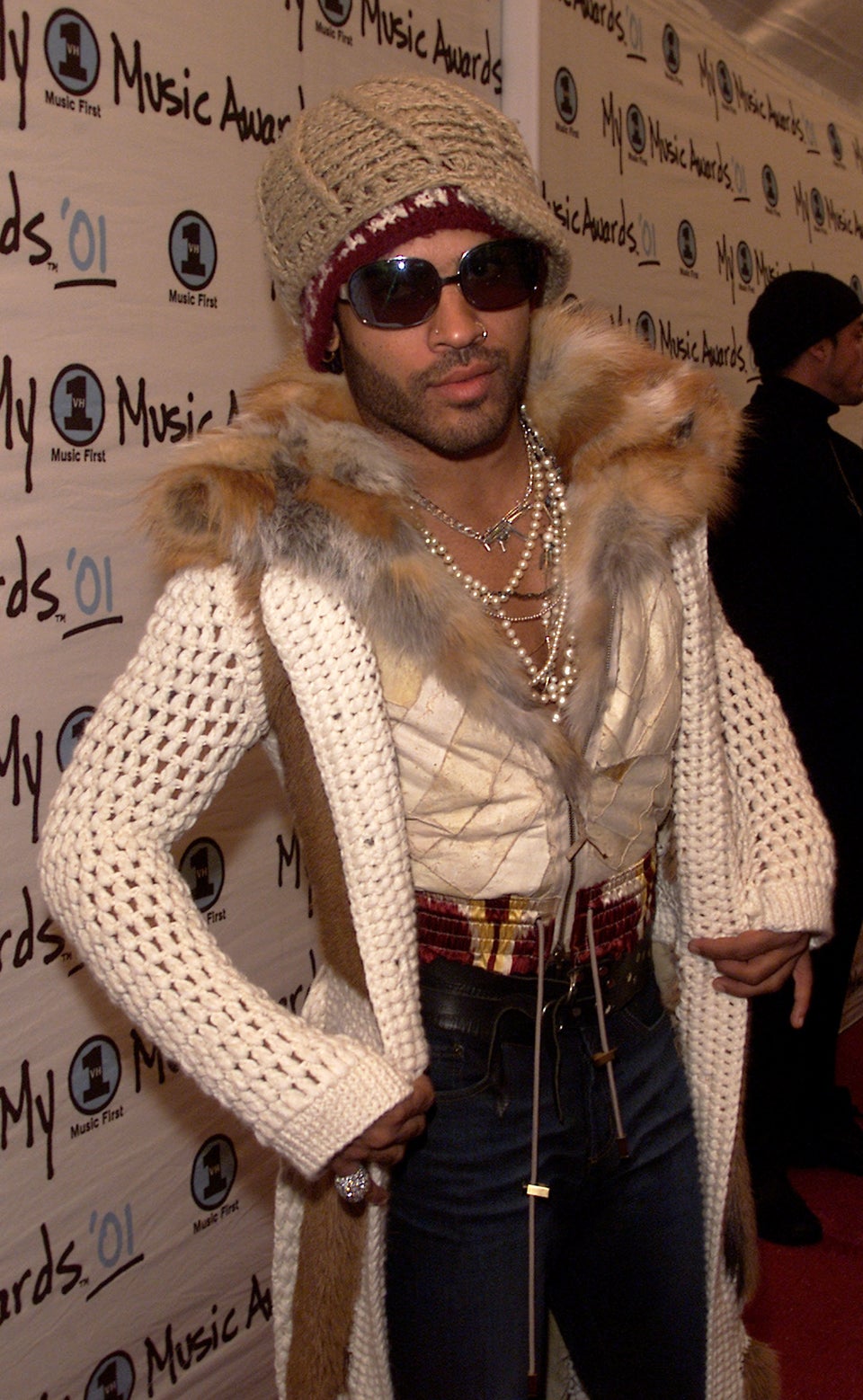 While posing at the 2004 Rock & Roll Hall of Fame ceremony sporting a bouncy blow-out, dark sunglasses, a long black scarf draped over a velvet suit, and leather handbag.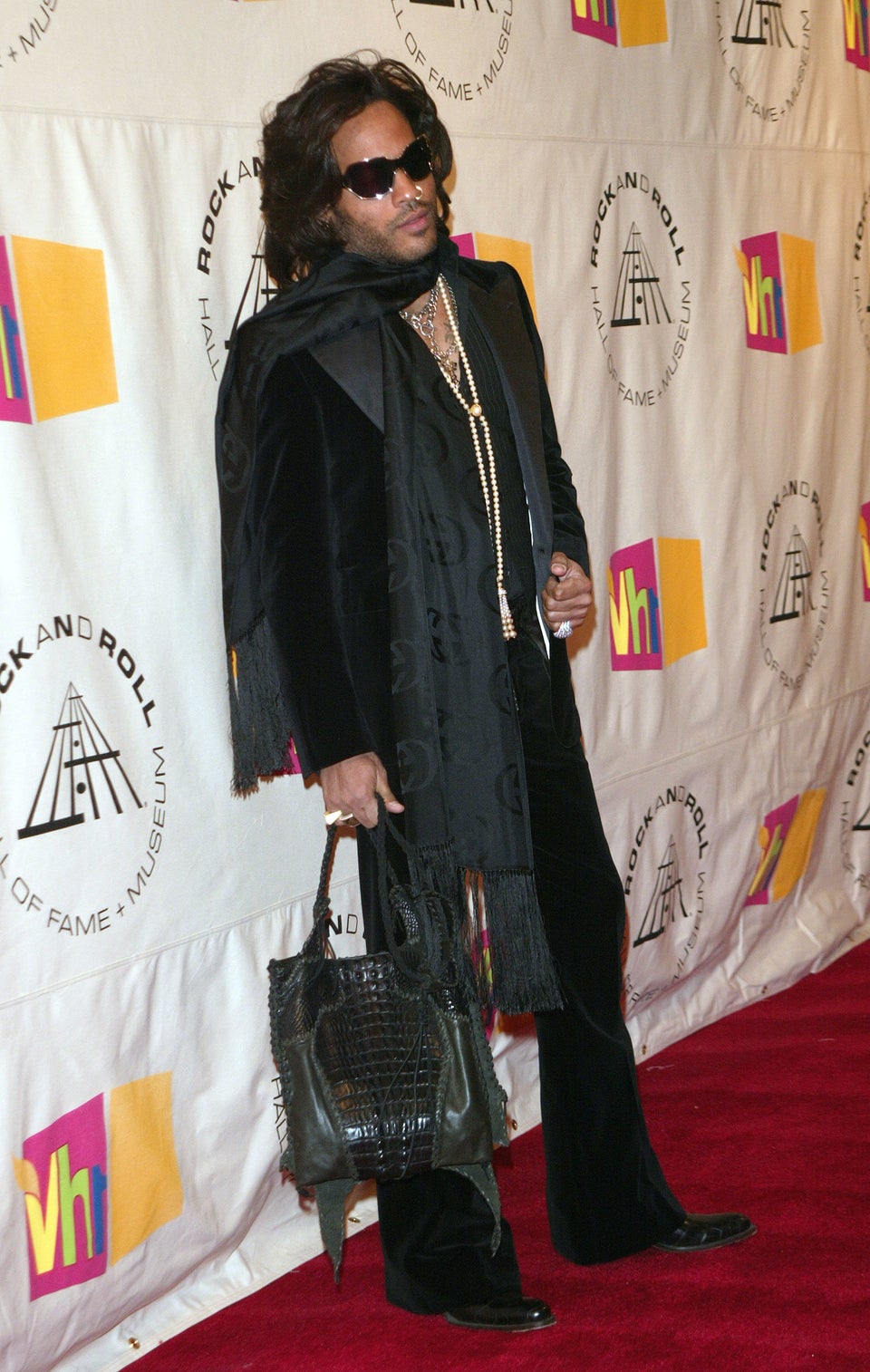 During a photo call in Spain to promote his album "Baptism," when he left us speechless with this turquoise-embellished fringe piece.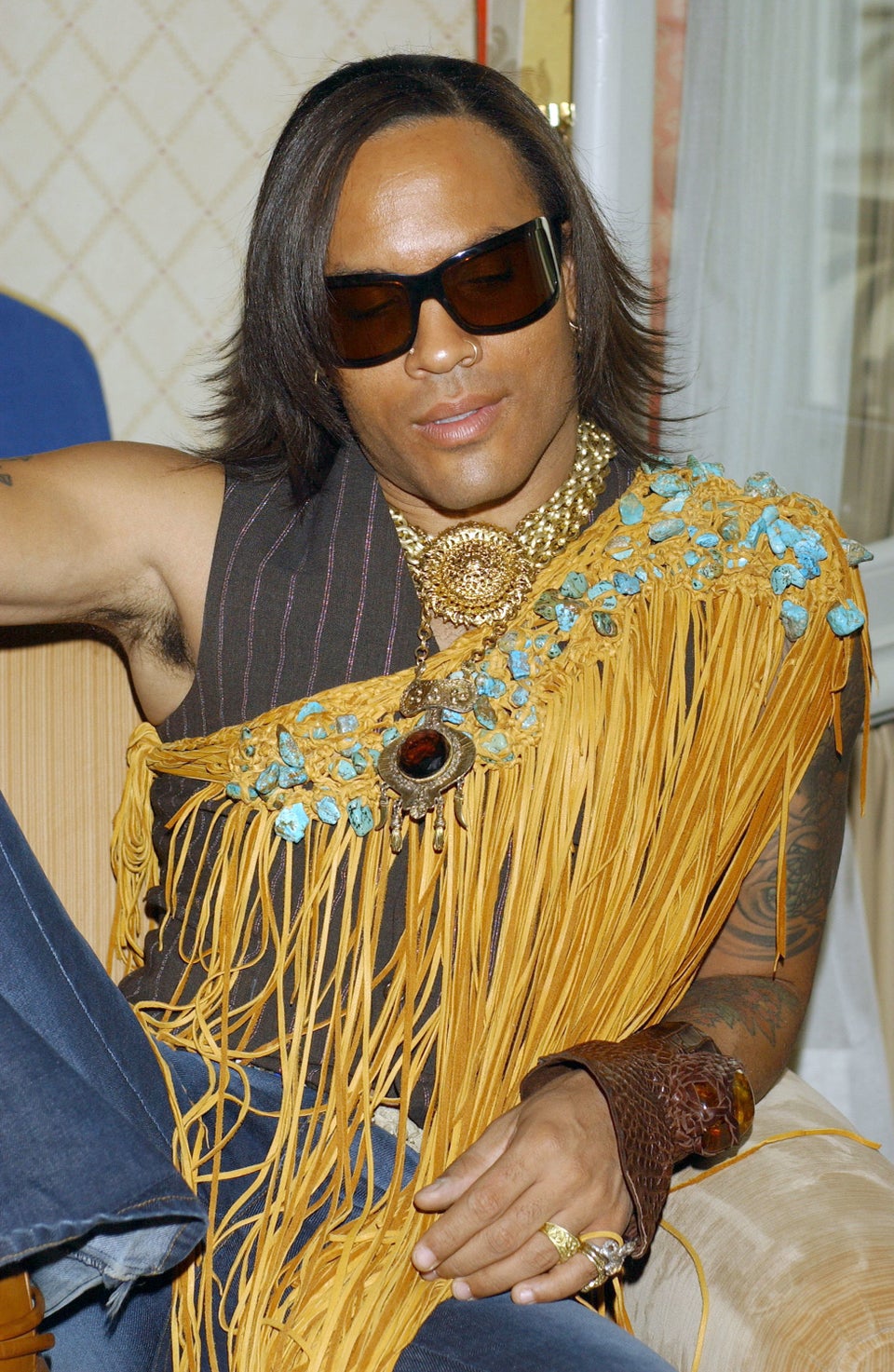 When he was feeling the groove at the 2004 Heineken Jammin Festival, dressed in this gold studded leather jacket and chunky neck scarf.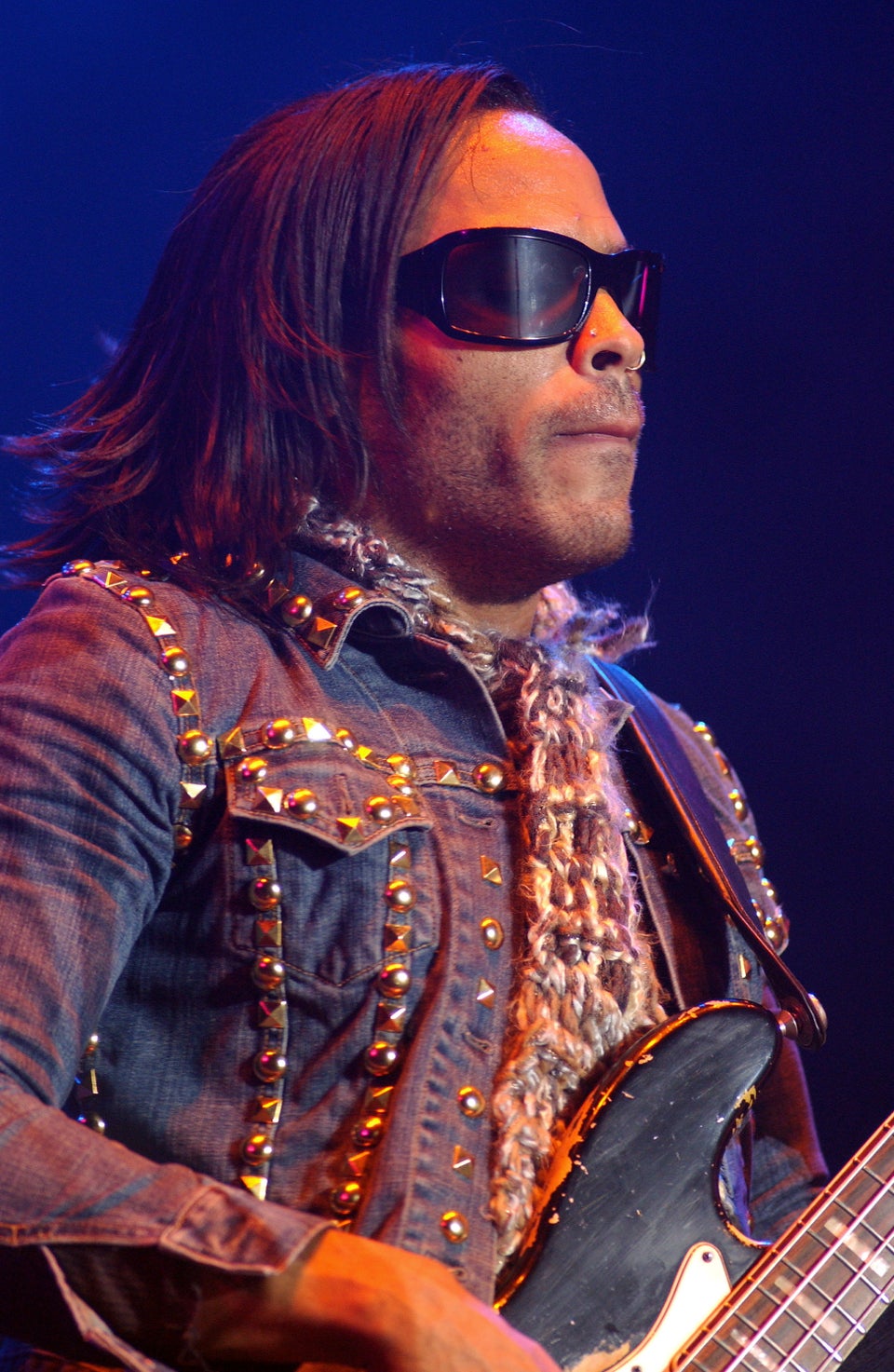 That moment backstage at the 2004 MTV Video Music Awards, in his take on the Canadian tuxedo (complete with feathers).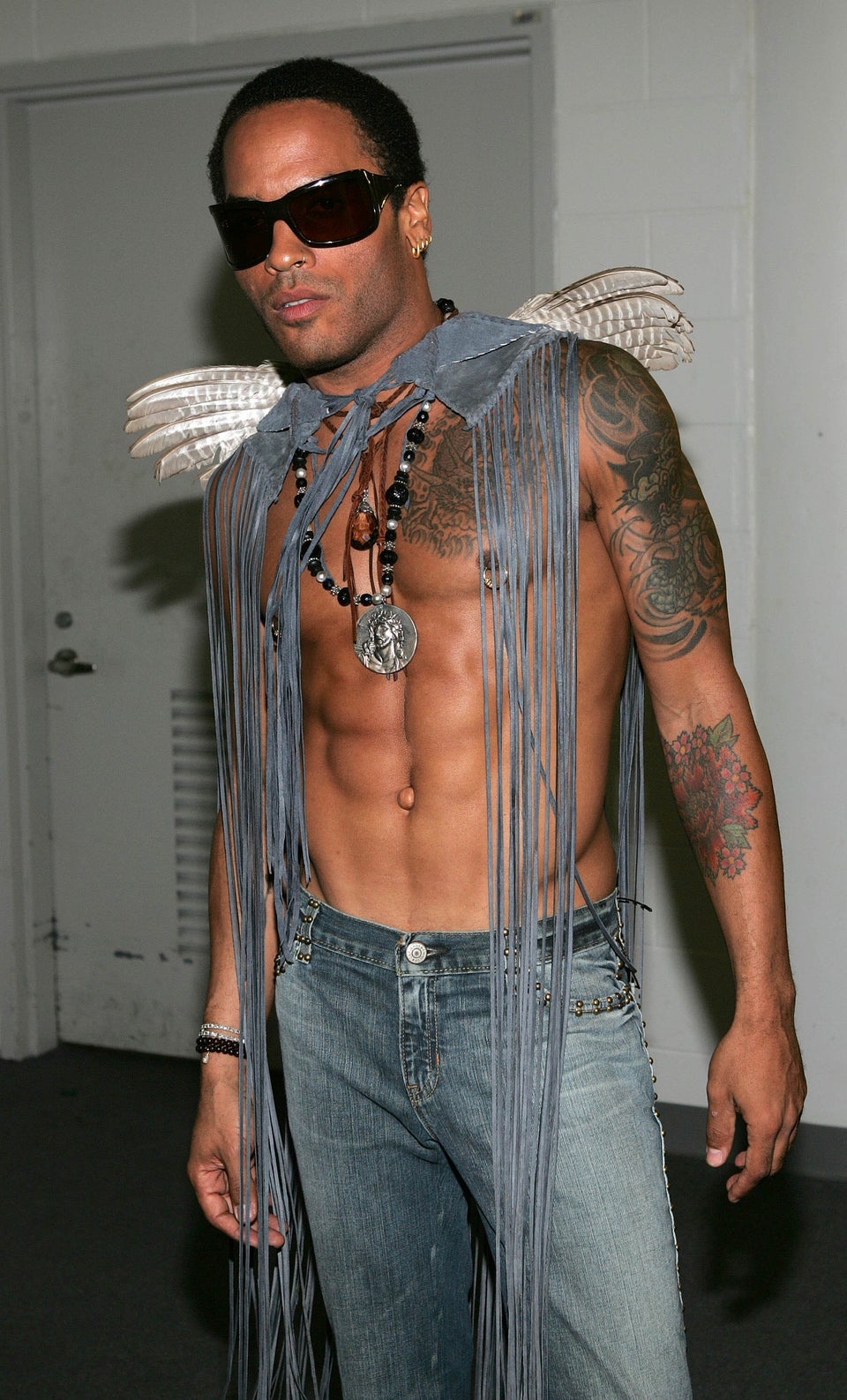 When he upgraded badass biker leather with plush fur lining and stacks of silver jewelry for the 2011 Grammy Awards.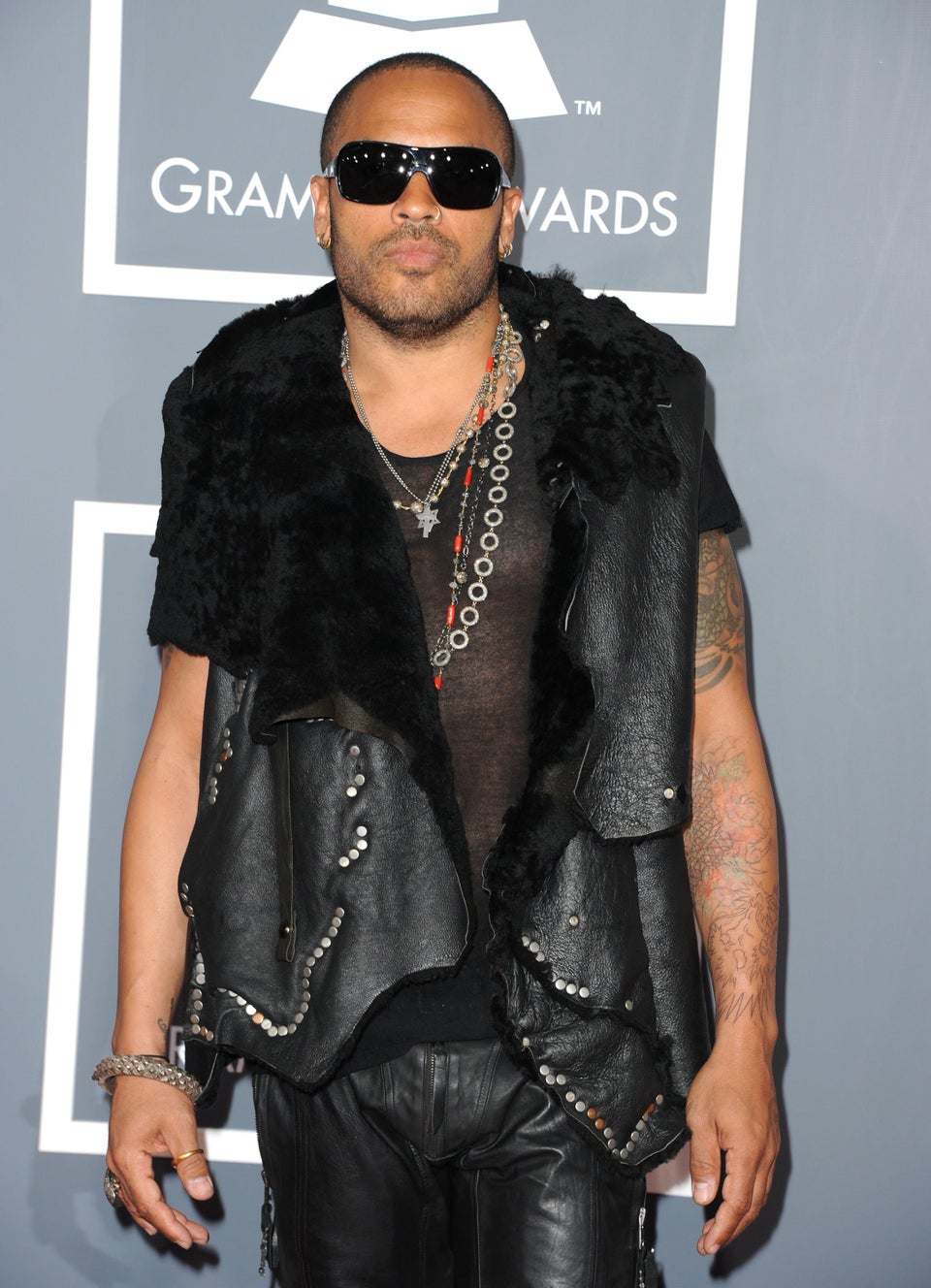 That time he showed us all up with his scarf-tying skills and cozy black beanie.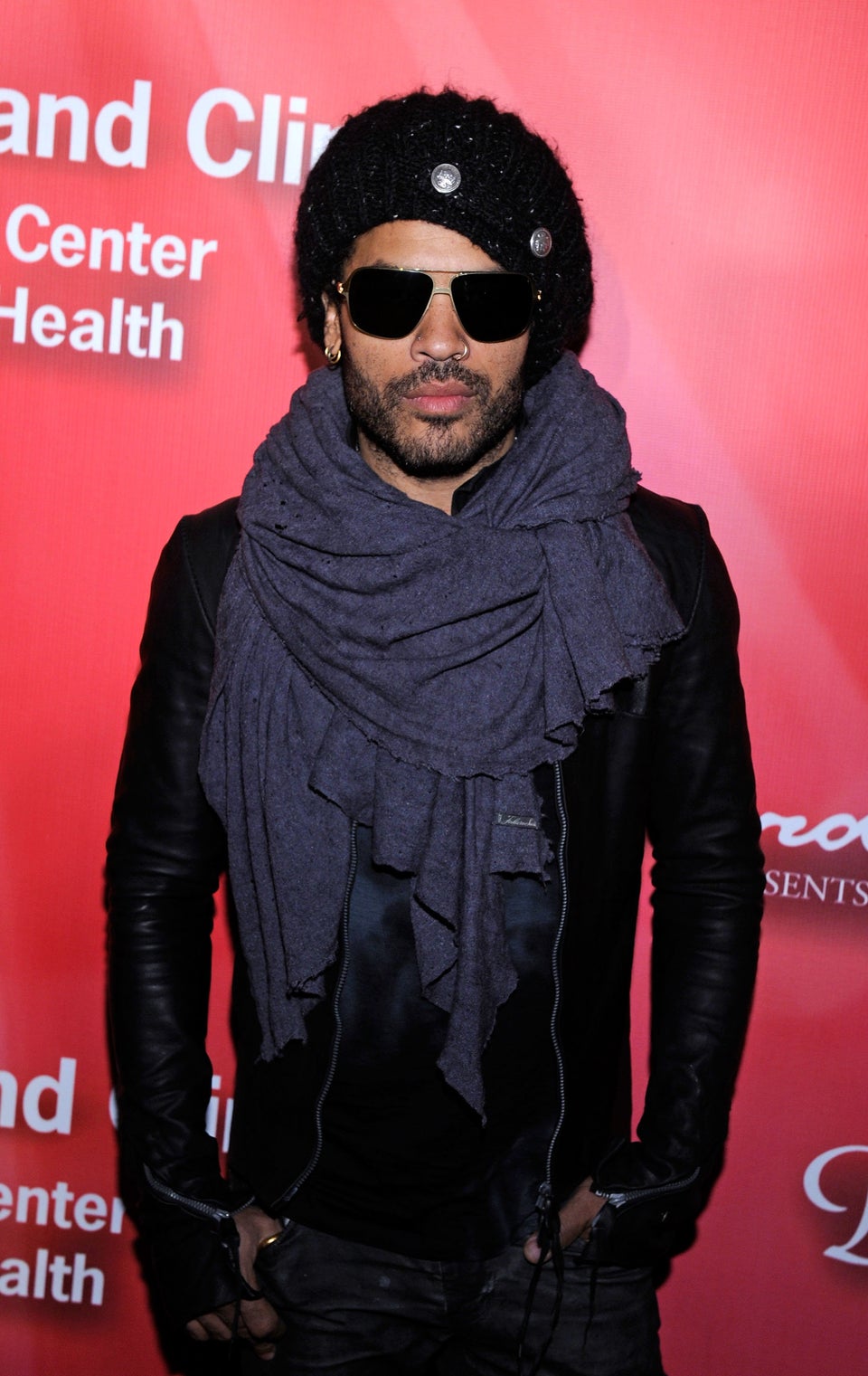 Standing in the spotlight at the 2013 CMT Music Awards wearing another perfectly layered outfit, including a leather blazer, charcoal vest and printed scarf.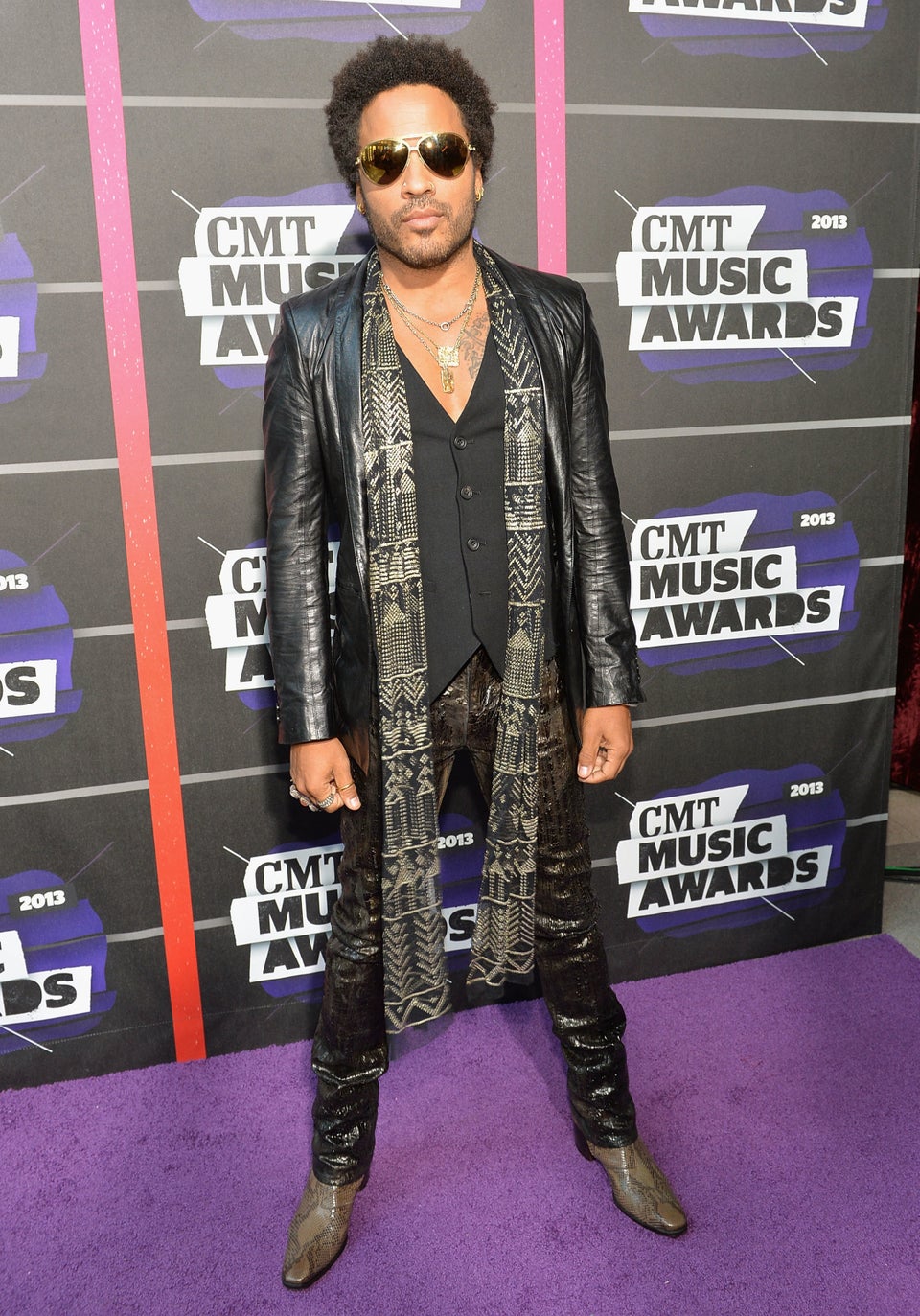 While promoting "The Hunger Games" at Comic-Con International 2013, he brought the bling with gold aviator sunglasses, gold hoop earrings and necklaces.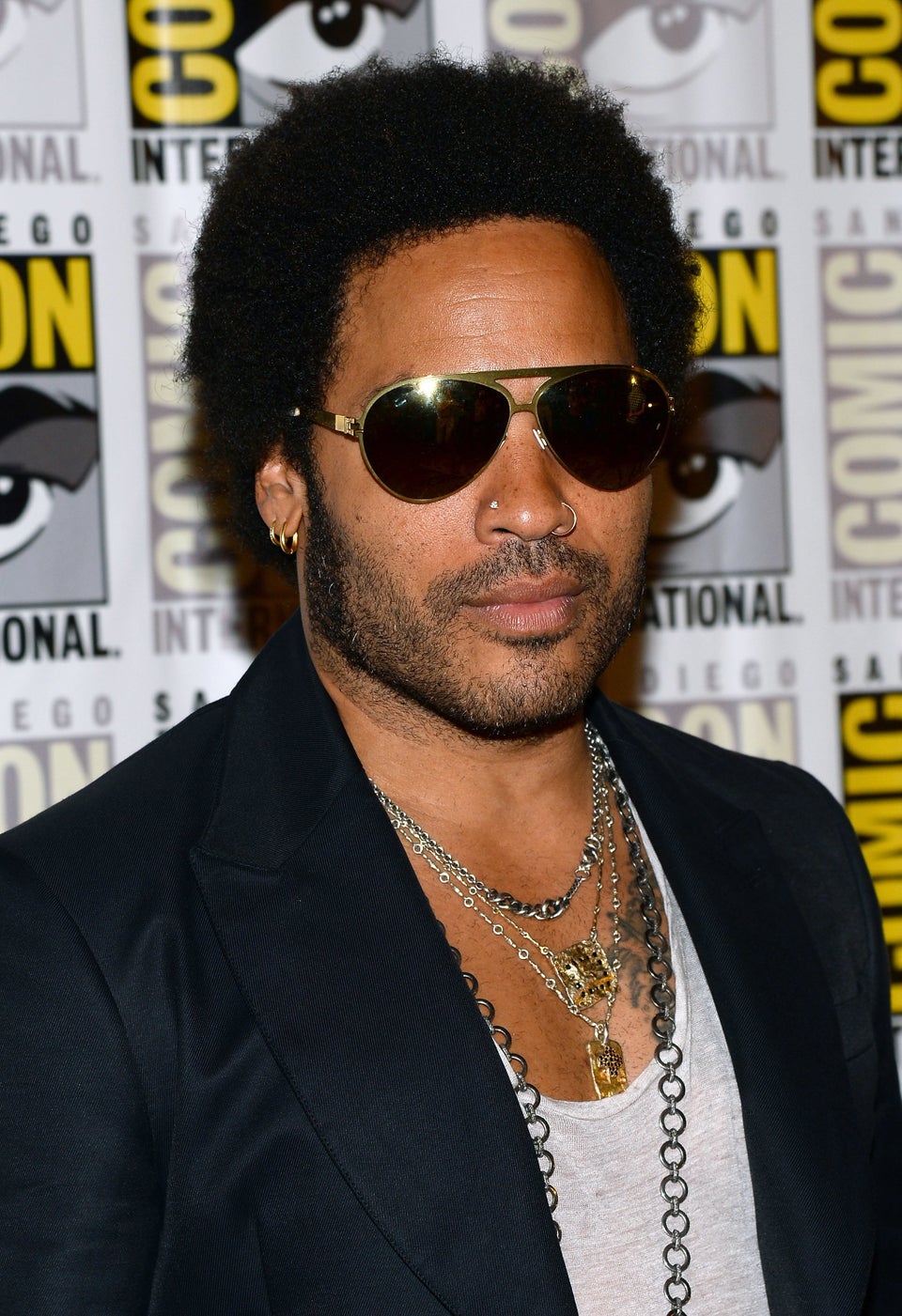 That one time he mixed prints better than Solange with his red plaid jacket, matching button-down and black and white scarf.