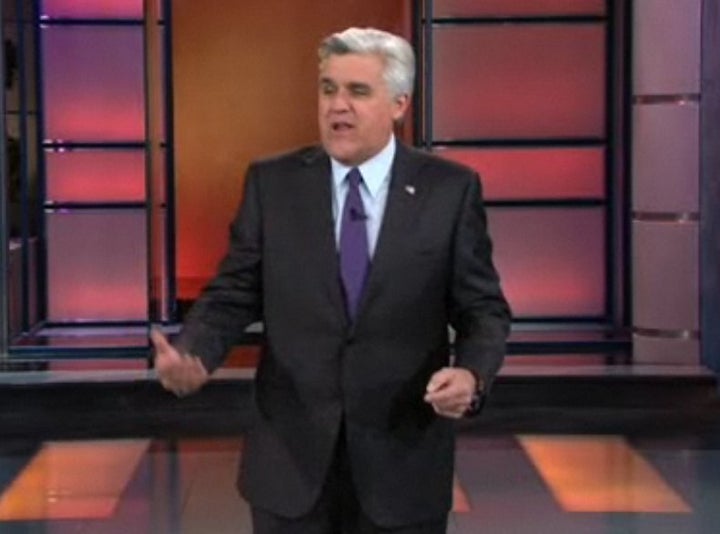 In his first show since NBC announced they were pulling the plug on the 10:00 p.m. "Jay Leno Show," and moving him back to his former 11:35 p.m. slot, Leno didn't hold back.
"Welcome to 'The Jay Leno Show.' As you know, we're not just a show anymore, we are now a collector's item," he began.
Leno went on to slam NBC's decision making process. "NBC said the show performed exactly as they expected it would and then canceled us. Don't confuse this when we were on at late night and performed better than expected and they canceled us. That was totally different,"
"Supposedly we're moving to 11:30. Even this is not for sure. My people are upset. Conan's people are upset. Hey, NBC said it wanted drama at 10:00 -- now they've got it! Everyone's mad,"
He ended his monologue with one last insult. "I take pride in one thing. I leave NBC prime time the same way I found it -- a complete disaster."
UPDATE: A few hours later, Conan O'Brien also blasted NBC, making references to an 'abusive relationship' and laughing at the network's financial woes. Click here to watch.
Related
Popular in the Community