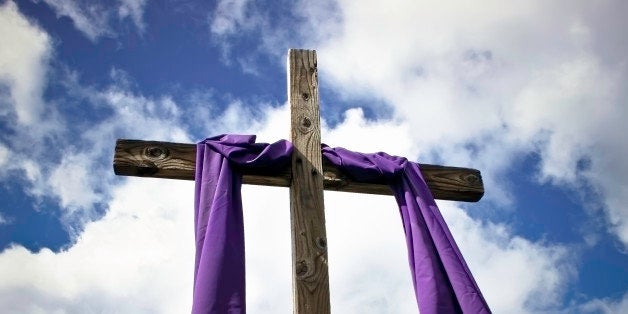 Lent looms yet again, commencing in just a few short days. The annual church season not only beckons us to reflection, but also promises the hope of the resurrection.
How well do you do in advancing your walk-in faith? Are you now just a bit deeper in love with the Holy Trinity than you were last year? Has the person you are changed a bit since the last Lenten experience?
If you are scratching your head trying to come up with answers than you are probably in about the same place you were last year. So, how will that ever be different? Do you think that Lent, for you, will ever return a different result for your life? The answer is up to you.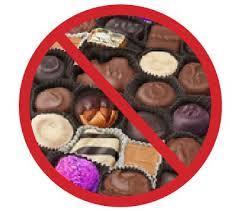 From childhood, we learned to "give up" things, stuff or actions. It was an attempt to create a small modicum of suffering by the "giving up." Some of us were successful, others moderately so and some failed entirely in the effort. But, what we did learn was that Lent was a time to focus on something outside ourselves -- the death and Resurrection of Jesus and His suffering on the Cross.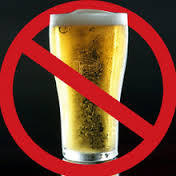 We still hear the question "What did you give up for Lent?" which is wonderful, since it means the tradition is still alive. But, is the "giving up" in adulthood meaningful? Okay, so we do without beer (Cardinal Dolan), no chocolate, no cake or cookies, maybe some time without TV. All of these take some component out of our daily lives and is a good thing. Everytime that desire pops into your head you must fight it, repress it and avoid it because you have "given it up" for Lent. Those little battles are what it is about. You put yourself in a position where you have to choose to deny certain pleasures for the sake of remembering how much of a lowly sinner you are and how many more times those moments must be amplified to even come close to understanding suffering.
Understanding the suffering of Christ is probably something we will never grasp in its fullest. Jesus went willingly to the cross for our sins. With a swipe of his hand or with a word to his Father, Jesus could have brought about our salvation. Yet, His act of suffering and dying at Calvary was His message of love for us. His willingness to endure torture, humiliation, pain and ultimately human death were His way of demonstrating the power of sin and what it took for Him to overcome it. Demonstrated for us least we forget.
That is what Lent is about, not forgetting and re-remembering ever year the why, the what, how and who of the cross. It is about reconnecting with the dynamic of not deserving something, and yet, receiving the best gift of all time.
The "giving up" part is one way to honor that memory, to refocus and reinstall that sense of grace that comes from the knowledge of how blessed we are to be living in the light of Christ.
Another way to honor Jesus' selfless act of love is to "do" during Lent.
Taking yourself out of your daily routines and adding an act, a task, a chore or a goal for the sole purpose of performing a Lenten duty that you have imposed upon yourself can accomplish the same reconnection as the "giving up." These things do not have to be things that make you suffer in anyway, but allow do you to look outward from your singular being and embrace an act that causes you to perform for your own good and possibly the good of others.
The acts of doing can be as simple as going to Mass during the week, saying special prayers everyday for the souls in Purgatory, or the poor, or the Pope, looking for and finding an opportunity everyday to commit a charitable act, or making a small donation everyday to a good cause. Let you heart be your guide. The Holy Spirit will most surely intercede and help you discern a path. You can visit a nursing home, a prison, elderly seniors that are housebound or mentor a child -- all of which can be done for the love of Christ and will keep you mindful of your efforts to advance your relationship with God during Lent and throughout the year.
If you can dedicate yourself to a special "doing for Lent" and keep as true to that commitment as possible your Lenten experience will be fruitful, uplifting and effective. You will arrive at Easter with renewed vigor, drive and purpose. You will have taken long strides to go beyond missing the beer, the chocolate and the snacks. You will have put your personal self to work for the good of your own spiritual self and for the love of God.
I guarantee a new type of Lenten experience that will leave you saying -- "Why didn't I think of this before?"
Calling all HuffPost superfans!
Sign up for membership to become a founding member and help shape HuffPost's next chapter