Remember this little guy?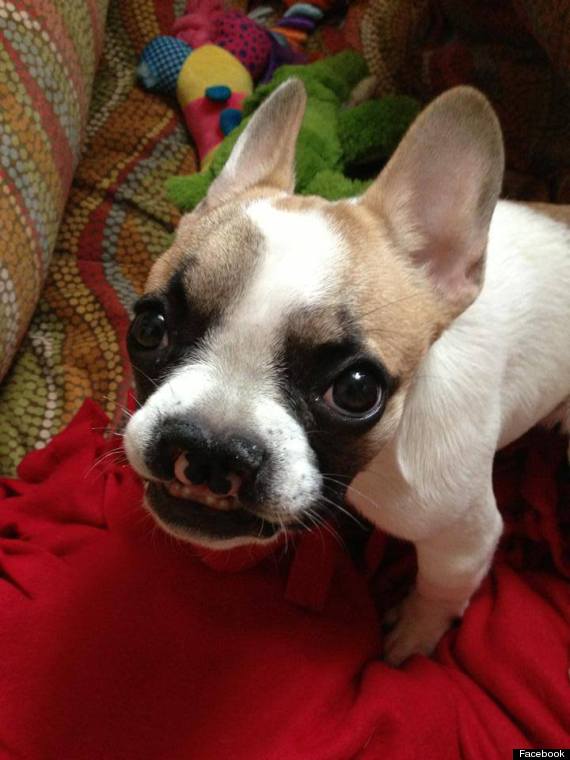 We're not sure how it's possible to forget that adorable face, but in case you need a reminder, this is Lentil Bean.
The last time we saw him, he was six weeks old and fighting for his life. The French bulldog pup was born with a severely cleft palate and lip, and he needed constant help from his owner to eat and stay healthy.
Today, almost four months later, Lentil's palate has been surgically fixed, he's eating on his own, and he's grown bigger than ever -- in more ways than one.
He is now a healthy 10-pound pooch with a Facebook following of more than 97,000 so-called "Beanstalkers."
He's also become a mascot for children with facial differences. According to CNN, Lentil's doctors decided to fix the pup's palate, but not his lip, during his surgery in May. The cleft lip does not complicate Lentil's health in any way, but it does makes him the perfect ambassador for children who struggle with similar defects.
"He doesn't look like a regular dog, so that kind of makes him special," 14-year-old Danny Pfeiffer, who has undergone several facial surgeries due to a genetic condition, told CNN. "It probably makes kids who have something that I have...feel special."
Lentil has paid several visits to the Children's Hospital of Philadelphia and recently made an appearance at the Children's Craniofacial Association's retreat for children with facial conditions. He's now on a mission to help more children benefit from the CCA's programs. On Wednesday, his owner wrote on his Facebook page:
Just $1 from each of us will make a difference! Help families to get to next years CCA Kids retreat! Go Team Lentil! It can cost about $2000 just for 1 family to attend...with each of us giving $1- we can send over 45 families!