For the past year, Food52.com readers have been voting in weekly showdowns of reader-submitted recipes on a given theme. The winning recipes of each week will end up in Food52's upcoming cookbook, along with bios of the people who submitted them (Food52 explains the process in simple detail here).
Food52 and its co-founders Amanda Hesser and Merrill Stubbs have invited HuffPost Food readers to vote on week 18's contest (of the second year, and the second book).
This week's showdown is for the best lentil recipe.
Check the finalists out below, and vote for your favorite here.
* * *
Mujaddara with Spiced Yogurt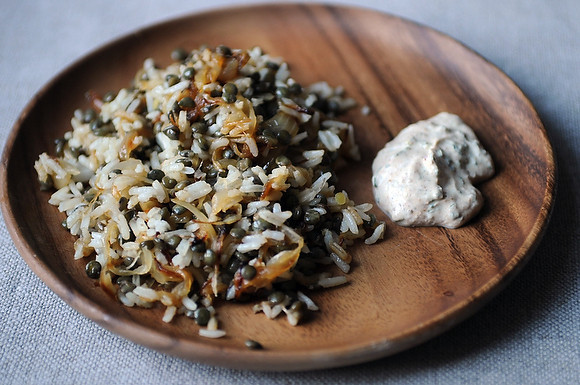 Photo: Sarah Shatz
Amanda and Merrill's notes on Mujaddara
with Spiced Yogurt on Food52.com:
Rumor has it that Mujaddara is not only good, but good for you too (apparently, the combination of lentils, onions and yogurt wields near magical powers -- especially for women). Whatever its health properties, we love the varying textures and flavors: crisp, sweet onions tangle with fluffy jasmine rice and tiny, plump French lentils that burst happily in your mouth; the minted spiced yogurt adds zip and simultaneously ties everything together. Rivka's nuanced dish is a meal all its own, and its fragrance lingers long after you've taken the last bite. - A&M
View the Mujaddara with Spiced Yogurt recipe here.
* * *
Curried Lentil Dip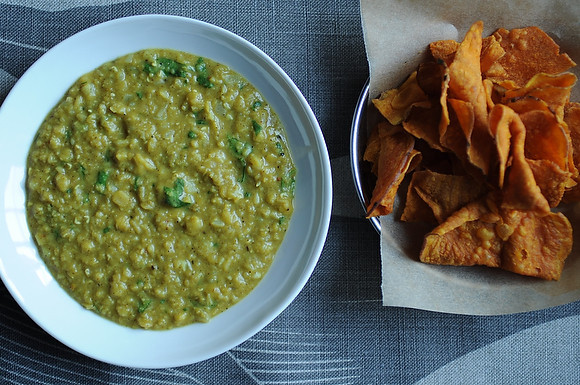 Photo: Sarah Shatz
Amanda and Merrill's notes on Curried Lentil Dip on Food52.com:
A dip that could also serve as a hearty side or a fortifying soup, safenervine's dish is full of happy surprises. We love the technique of skimming the coconut butter from the top of the coconut milk to sauté the onions, garlic and ginger, and the hot spice oil adds a vibrant finish. Don't be alarmed when your "red" lentils melt into a buttery yellow mass -- the cilantro brings a welcome hit of green, as well as an element of freshness. The second time around, we added a spritz of lemon juice to finish the dip and really liked the results. - A&M
View the Curried Lentil Dip recipe here.
Calling all HuffPost superfans!
Sign up for membership to become a founding member and help shape HuffPost's next chapter