While most people head to Miami for the cool waters and endless sand, others are just as excited to see what's standing on top of the beautiful beaches. One such person was photographer Leo Caillard, a French artist who trecked to the Floridian coast to capture the vibrantly colored lifeguard stands that are sprinkled along Miami Beach in his photo series, "Miami Houses".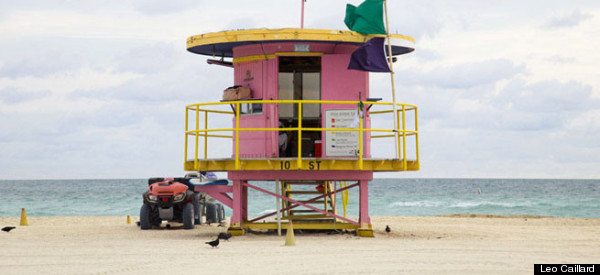 Some of the stands were created in 1995 after Hurricane Andrew took its toll on South Beach and decimated the lifeguards' huts. Architect William Lane offered his design services and the city took advantage of the renovation opportunity to bring color to the sandy landscapes. Five towers were designed by Lane and two other towers were designed by winners of art competitions, all brought to life by carpenters and construction workers who made the "houses" functional as well as aesthetically innovative. One house in particular, the pink "Jetson Tower," was designed in collaboration with Brooklyn-based artist Kenny Scharf.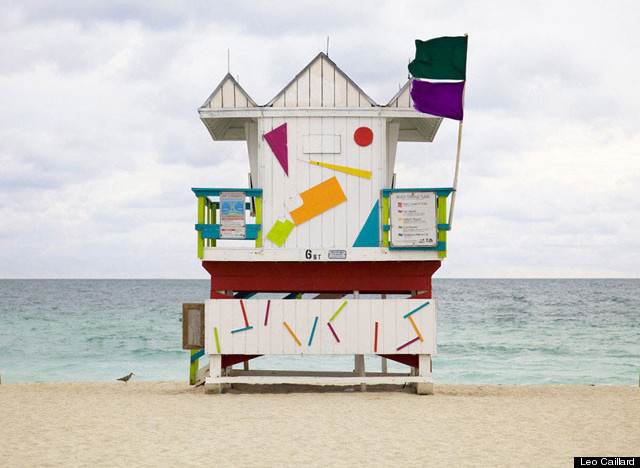 Alas, the volatile southeastern weather patterns were not kind to Lane's original designs, and many of the first towers were damaged throughout the years following. Recent redesigns of the towers have maintained the vibrancy of color, but the more whimsical shapes and wacky silhouettes were replaced by boxier, more practical structures. Still, the crazy paint jobs and elaborate add-ons echo the art deco stylings famous in the beach district. And Caillard's photographs portray the range of design that move from patriotically emblazoned lighthouses to neon gingerbread-house miniatures.
Check out these amazing "Miami Houses" and let us know if you stumble on any of the designs while you're celebrating the Fourth of July this week!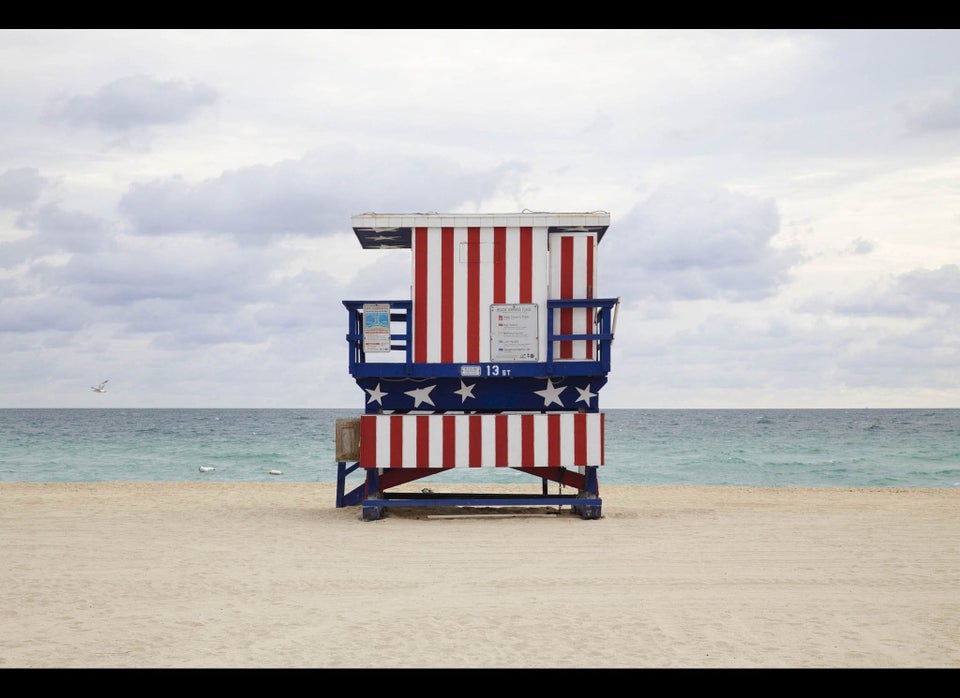 French Photographer Leo Caillard Captures South Beach's Vibrant "Miami Houses"
Popular in the Community