 British singer and reality-show judge Leona Lewis says "We Found Love" -- the smash hit single by Calvin Harris and Rihanna -- was originally her song.
Lewis told The Daily Star that she recorded the track with Harris, but never released it because she decided to go with a different lead single for her album. "It was the same version and production but mine's better," she said.
The song would go on to sell millions of copies and hit No. 1 in 25 countries. "There are so many songs I've recorded, only to hear other people singing them," Lewis said. "It happens all the time."
While she admitted that it was frustrating to see how successful the single was for Rihanna, Lewis remained realistic: "It was a bit annoying to see how big a hit it was around the world but if I'd released it maybe it wouldn't have done as well." Rihanna and Lewis' levels of international celebrity aren't really comparable (for example, Lewis has under 800,000 Twitter followers, while Rihanna has over 26 million).
Lewis said she has a copy of her version but would never leak it because that would be "unprofessional."
It's not uncommon for pop songs to be passed around between performers. "Umbrella," the hit that essentially defined Rihanna's career (which had fizzled out after the initial success of "Pon de Replay"), was originally written for Britney Spears. Rihanna's label aggressively fought for the track (outbidding out Mary J. Blige's camp as well). The 2007 single remained atop the Billboard singles chart for seven weeks.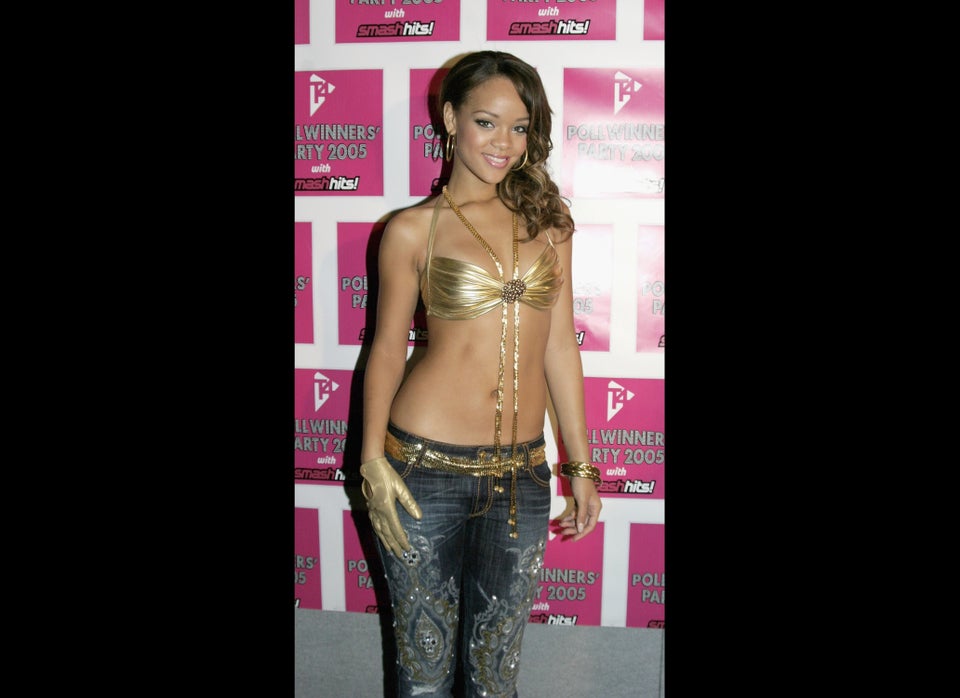 Rihanna's Style Evolution
Popular in the Community