MOUNT OLIVE TOWNSHIP, N.J. ― Constituents are happy to give Rep. Leonard Lance (R-N.J.) some credit: He was one of the very few swing-district Republicans to come out of hiding and talk to voters after the GOP's failed repeal of Obamacare.
But his ideas about women's health care ― which he touted in front of hundreds at a town hall event Wednesday night ― provided little comfort and often led to cries of outrage or looks of bewilderment.
Lance had a hard time dodging one constituent's question regarding whether he'd continue working to defund Planned Parenthood. Instead of a straight answer, the lawmaker offered his own plan: Break Planned Parenthood into two businesses. One would offer women's health care that he likes, and the other would provide women's health care that he doesn't like.
"What I have suggested to Planned Parenthood is that it have two separate organizations ― one organization that deals in the services regarding women's health and another organization that performs the abortion procedure," he said. "I would hope that Planned Parenthood might look at that."
To say he was met with boos would understate the cacophony of cries that came from his audience (video above).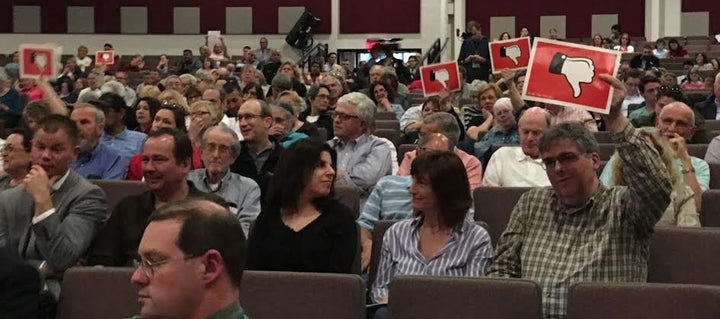 But Lance was prepared to go further down the rabbit hole by echoing a bizarre and repeatedly disproven theory circulating among some Republican lawmakers: That other medical facilities could easily pick up the slack if Planned Parenthood suddenly ceased to exist.
Last year, Florida legislators were raked over the coals after they offered a list of medical offices that women could turn to for reproductive services. The list included dozens of schools, dentistry offices and even an optometry center. Lance mentioned a similar list of facilities in his district during a town hall in February; several attendees told The Huffington Post that two of the six facilities on his list were dentistry offices.
On Wednesday night, he doubled down. Again.
"In the district that I serve, there's a Planned Parenthood facility, and there are several federally qualified health care facilities," he said. "Some deal with a whole panoply of service, and some are dental facilities but —"
"If I'm pregnant, I don't need a dental plan," a constituent said, garnering cheers.
Christine Sadovy, advocacy director of Planned Parenthood in New Jersey, told HuffPost that she was disheartened to hear Lance separate women's health care from abortion services. She and other attendees noted, however, that some of the congressman's stances on health care coverage were a step in the right direction. He did, after all, oppose the final version of the GOP plan to replace Obamacare, saying that it would raise costs and reduce coverage for his voter base.
"Nobody in our society should ever be denied health care coverage based upon a pre-existing condition," Lance said to reporters after the town hall.
Lance and Rep. Doug Lamborn (R-Colo.) were two swing-district Republicans who actually hosted town halls on Wednesday ― a dozen others have been criticized for avoiding the public. Lance and Lamborn both fielded questions about health care, Syria, President Donald Trump's elusive tax returns and the environment, and both got quite the verbal beating from their audiences.
Before You Go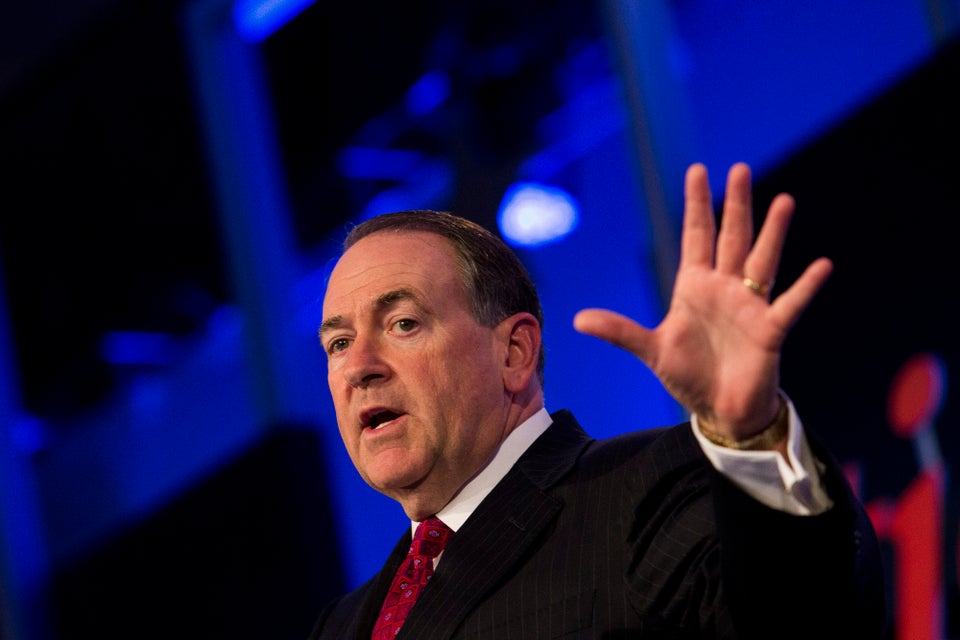 18 Distressing Things The GOP Has Said About Planned Parenthood
Popular in the Community