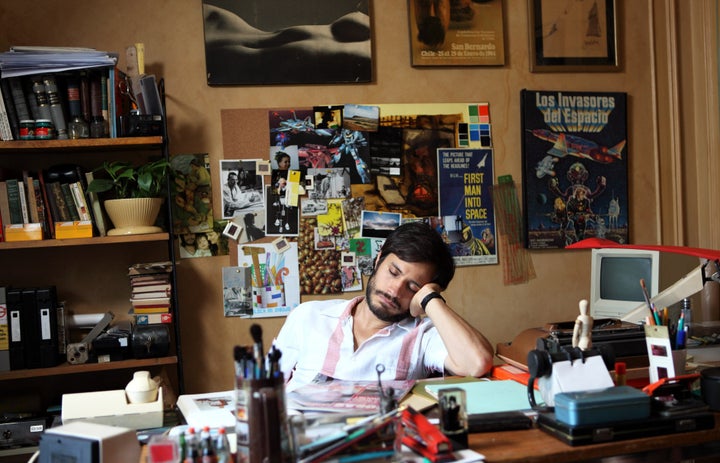 Oscar season may finally be behind us, but there is still the afterglow of worthy nominees playing in theaters and available for viewing at home, on DVD and On Demand. Even this year's Oscar-nominated shorts (both live-action and animated) are continuing a healthy theatrical run. They help compensate for the fact that there's little to shout about amidst the newest crop of releases.
But as long as studios and distributors insist on clustering their top prestige films at the end of the calendar year -- and Academy voters respond -- I don't think we'll see a change in this discouraging release pattern.
On the optimistic side, there's never a bad time to discover a good movie, and I still have to catch up with several I missed in the chaos of award season, including Lore, Caesar Must Die, and 56 Up. I encourage you to do the same.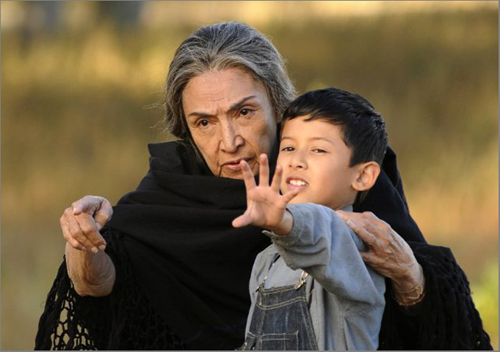 More than forty years after its publication, Rudolfo Anaya's celebrated Chicano novel about growing up in New Mexico during World War II has reached the screen. Writer-director Carl Franklin (One False Move, Devil in a Blue Dress) has done a fine job translating the story of an impressionable boy and the curandera (or healer) who comes to live with his family. Click HERE for the full review.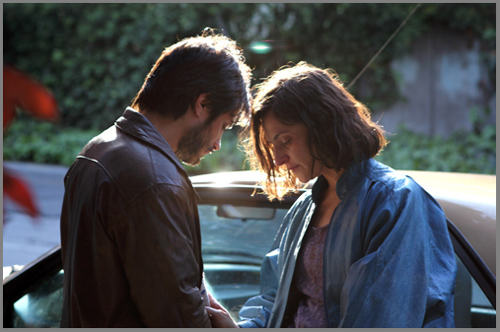 Gael García Bernal stars in Pablo Larrain's vibrant film about the attempt to remove Chilean dictator Augusto Pinochet by legitimate election in 1988. The director used analog video cameras from the period to tell his story in a vivid docudrama form. The immediacy of the drama is such that one can almost forget that the outcome is a foregone conclusion. More on this Indie HERE.
HOW TO SURVIVE A PLAGUE - in theaters, on DVD and On Demand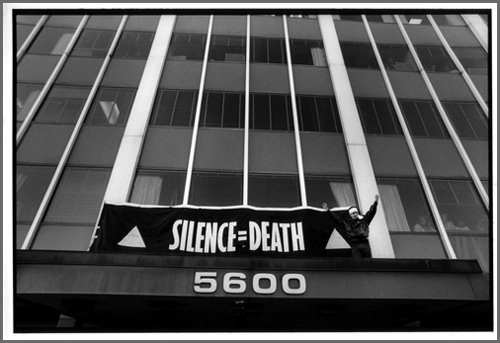 Journalist David France earned an Oscar nomination for his first documentary feature, a riveting history of how the Act Up movement (and its follow-up, TAG -- Treatment Action Group) arose in response to the AIDS epidemic -- and refused to back down. Home-movie footage of grassroots activists speaking out helps to bring this tumultuous and heart-rending story to life.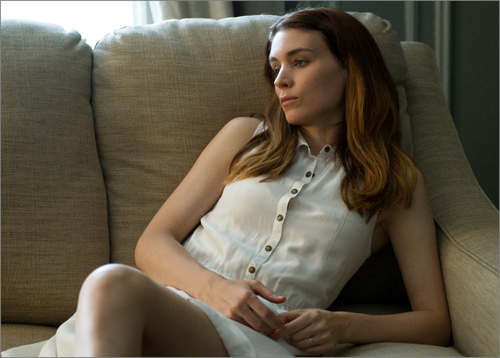 Director Steven Soderbergh and writer Scott Z. Burns (who collaborated before on The Informant! and Contagion) put a modern spin on a film noir template involving a clueless patsy with everything to lose and a femme fatale. Jude Law is a psychiatrist who's manipulated by a dangerous patient (Rooney Mara). Catherine Zeta-Jones and Channing Tatum costar in this twisty tale that will have you guessing right up to the finale -- although it's not especially rewarding to spend time with these characters. Read more about it HERE.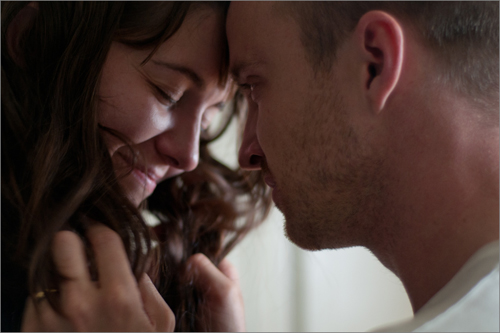 Mary Elizabeth Winstead, Breaking Bad's Aaron Paul, Octavia Spencer, and Nick Offerman star in this modest but affecting story of a married schoolteacher who finally comes to grips with the fact that she's an alcoholic -- which her husband is not ready to face. James Ponsoldt's feature won a Special Jury Prize at last year's Sundance Film Festival and is well worth seeing.
Calling all HuffPost superfans!
Sign up for membership to become a founding member and help shape HuffPost's next chapter