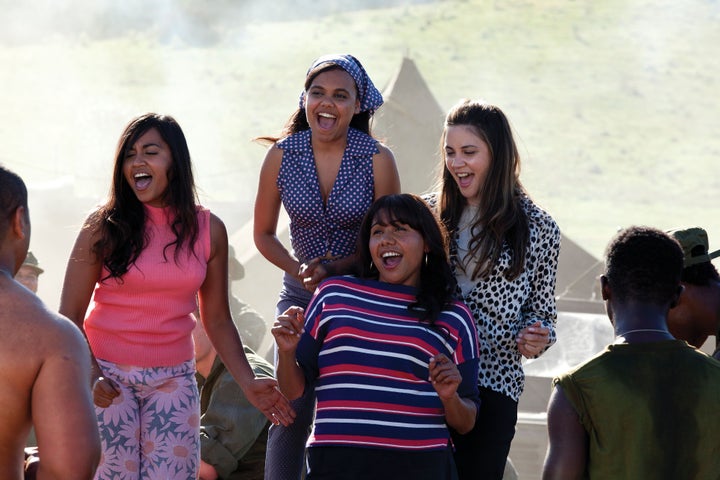 As Hollywood seems to be unleashing some of its worst pop movies on an unsuspecting public this spring, there's no better time to seek out alternatives from the world of indies and foreign-language imports.
Not long ago, during Oscar season, I was fortunate enough to have Danish filmmaker Nikolaj Arcel as a guest in my class at the USC School of Cinematic Arts, with a screening of his Academy Award-nominated feature A Royal Affair. My 300-some students come from all areas of the university -- only a fraction of them are aspiring filmmakers -- and, like most young people, they shy away from foreign films and the burden of reading subtitles. But A Royal Affair won them over completely, as did its unpretentious director. It proves what I've witnessed over and over again: a good movie can speak to any audience. The trick is getting that audience to give unfamiliar films a chance. (Not so incidentally, A Royal Affair is now available on DVD and VOD.)
I wish that kind of success to the pictures I'm highlighting this month.
IT'S A DISASTER - on Demand now; in theaters April 12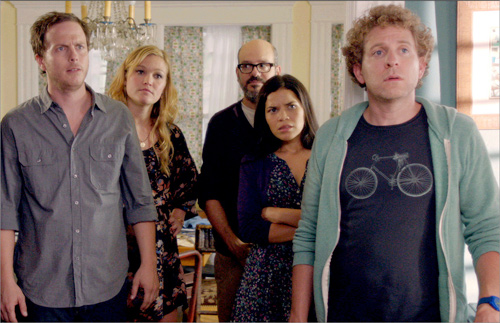 Julia Stiles, David Cross, and America Ferrara head the talented cast of this droll black comedy. The setting is a "couples brunch" where the participants are so wrapped up in their own rocky relationships they don't realize there's been an attack -- and the world is coming to an end. Writer-director Todd Berger fuels this modest film with clever ideas from start to finish. Click here to read more about it when it opens on the 12th.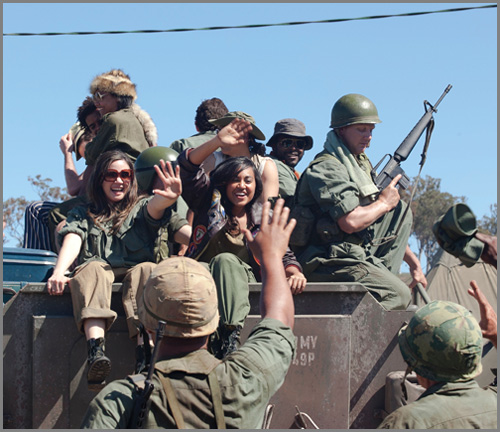 This Australian film, already a smash hit in its home country, is loosely based on the real story of four Aboriginal girls who form a "girl group" in the late 1960s and perform for American troops in Vietnam. Chris O'Dowd is immensely likable as the roguish Irishman who becomes their manager. While it's a feel-good movie, with a soundtrack full of irresistible R&B hits, it has serious underpinnings as it depicts the plight of Aboriginals at that time. Here's more about The Sapphires.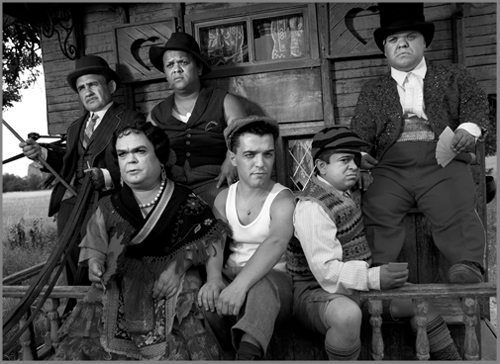 Comparisons to The Artist are inevitable, but Spanish filmmaker Pablo Berger's silent, black-and-white drama is markedly different, offering a quixotic spin on the story of Cinderella. Here, she's the daughter of a bullfighter who must fend for herself after escaping her evil stepmother. It becomes odd and unsatisfying toward the end, but it starts out great and makes ingenious use of silent-film techniques (with some modern twists). Here's my full review.
DISCONNECT - in theaters April 12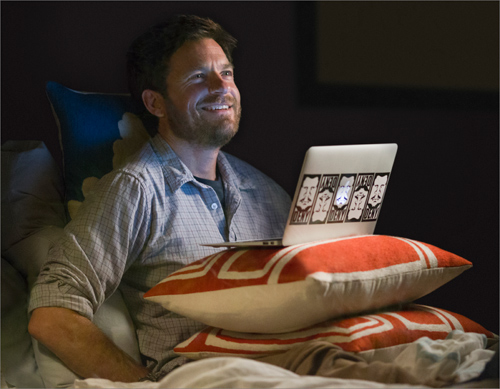 Jason Bateman, Hope Davis, Alexander Skarsgård, and Paula Patton star in this provocative, laudably serious film, written by Andrew Stern and directed by Henry-Alex Rubin, that intertwines three separate stories about ordinary people who deal with the downside of interconnectivity and social media, including ostracism, loss of privacy, and identity theft. The film never sacrifices good storytelling for polemics: that's why it's well worth seeing.
KILLING THEM SOFTLY - on DVD and VOD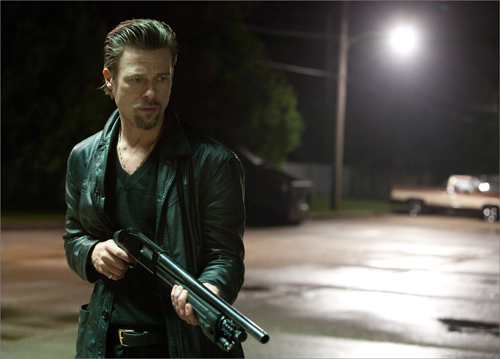 Touted as a Brad Pitt vehicle, this moody, ironic crime drama, adapted from George V. Higgins's novel Cogan's Trade, is really a series of character studies set against the backdrop of an underworld beset by real-world problems -- like a sagging economy. Writer-director Andrew Dominik's comparisons to the 2008 election are a bit heavy-handed, but Pitt, James Gandolfini, Ben Mendelsohn, Ray Liotta and his other actors deliver the goods.
REAL LIFE. REAL NEWS. REAL VOICES.
Help us tell more of the stories that matter from voices that too often remain unheard.