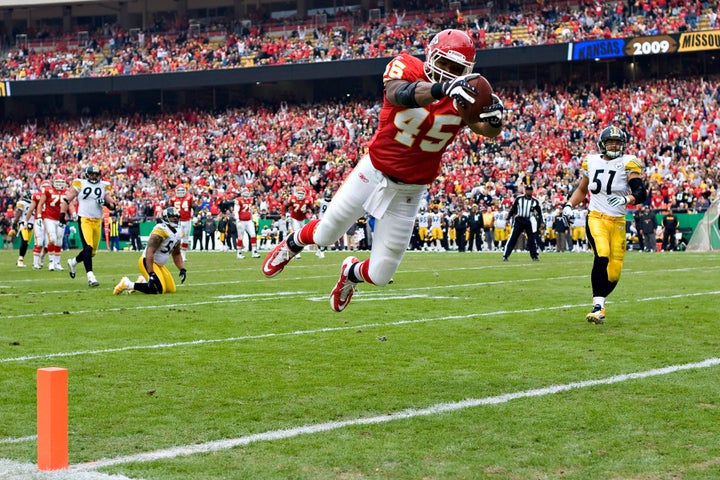 According to Moore's mother, Anne, Pope "came out of nowhere" and hearing her scream for help and "dove into the water without any hesitation."
"When my head was going down into the water, and when my head was touching into the water, I got scared," Bryson said. "I felt (Pope) touching my waist, and then he picked me up, and I came up coughing. I didn't feel so well."
"The fact that he is normally at camp and could have been in Kansas City just proved to me that he was placed here to save my son from drowning, and I thank God that he was here," she said.
Pope, 27, has played five seasons in the NFL with the Arizona Cardinals and Chiefs. He had 10 receptions and two touchdowns in 2010.
Popular in the Community