While to the non-art lovers of the world, April 15 is known primarily as tax day, the culture fiends among us recognize this most holy of holidays as the day a brilliant mind named Leonardo first entered the world -- 563 years ago to be exact.
Today we're celebrating Leonardo da Vinci, artist, scientist, inventor, philosopher and musician extraordinaire. Coinciding with his day of birth, an exhibition entitled "Leonardo da Vinci and the Idea of Beauty" goes on view today at the Museum of Fine Arts in Boston, featuring a rare variety of drawings from Leonardo da Vinci and Michelangelo, ranging from angelic portraits to scientific renderings.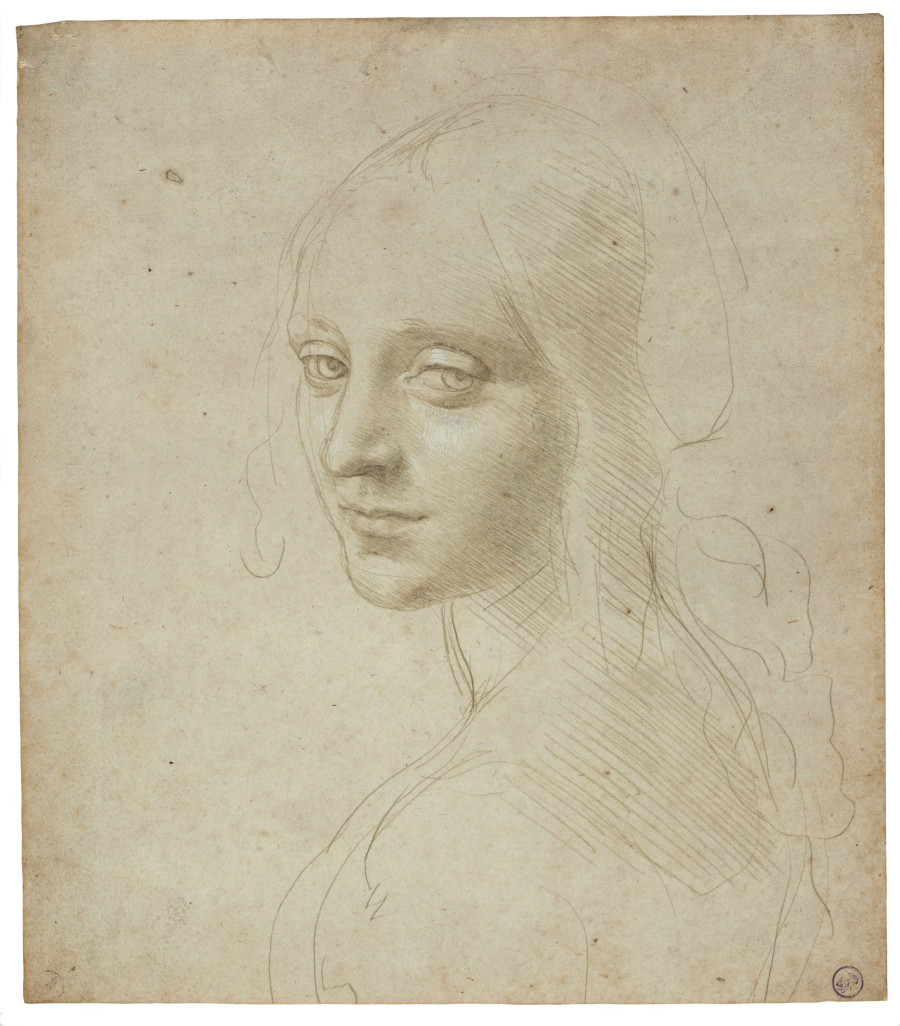 Head of a Young Woman (Study for the Angel in the "Virgin of the Rocks"), about 1483-85, Leonardo da Vinci.
Born in 1452 to unmarried parents in Vinci, an area within the territory of Florence, Italy, Leonardo became an apprentice to the sculptor, goldsmith and painter Andrea del Verrocchio at the age of 14. Under Verrochio's tutelage, he discovered an immense talent and insatiable curiosity for the wonders of the world, leading him on a lifelong path filled with art, science and exploration.
From the smallest muscles in the human body to the grandest notions of the universe, Leonardo saw every detail as existing in relationship to the whole. His works maintained the perfect harmony he saw in the cosmos, where the eye could further both art and science through careful observation and eternal inquisitiveness. On this matter, most will agree: Leonardo da Vinci stands out among the most intriguing figures in history.
Calling all HuffPost superfans!
Sign up for membership to become a founding member and help shape HuffPost's next chapter
BEFORE YOU GO
PHOTO GALLERY
Leonardo Da Vinci Fun Facts