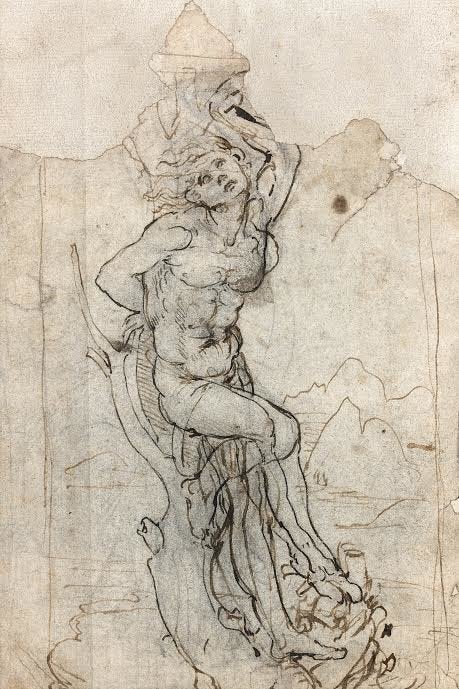 A French auction house announced the discovery of what is believed to be a long-lost sketch by Italian Renaissance master Leonardo da Vinci.
The drawing of Saint Sebastian was presented to Paris' Tajan auction house in March by a private family, but it was only recently authenticated by several experts, including a curator from New York's Metropolitan Museum of Art, The New York Times reported.
In a statement, the Met called the work an "exciting new discovery" after its review by their Italian and Spanish drawings curator, Dr. Carmen C. Bambach, who is also a world-renowned Leonardo expert.
"This is an exciting new discovery of an authentic double-sided sheet by the master (1452-1519), representing on the recto the full figure of the martyred Saint Sebastian tied to a tree in a landscape, and on the verso, notes and diagrams about light and shadow, which relate to Leonardo's study of optics," the statement read.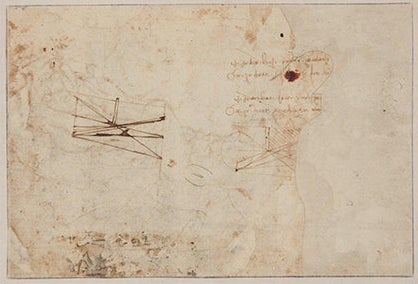 Thaddée Prate, director of Old Master pictures at Tajan, told the Times that the mysterious drawing, which the auction house valued at around $15.8 million, was presented to him by a retired doctor among 14 unframed drawings that had been collected by the man's father.
"I had a sense that it was an interesting 16th-century drawing that required more work," Prate told the paper of the sketch that measures 7.5 inches by 5 inches. He went on to get a second opinion from Patrick de Bayser, who is an independent dealer and adviser in old master drawings.
It was through de Bayser's added expertise that they reportedly noticed the drawing had been done by a left-handed artist ― like Leonardo. On the back, they also found two smaller scientific sketches, as well as notes written from right to left, as Leonardo was known to do.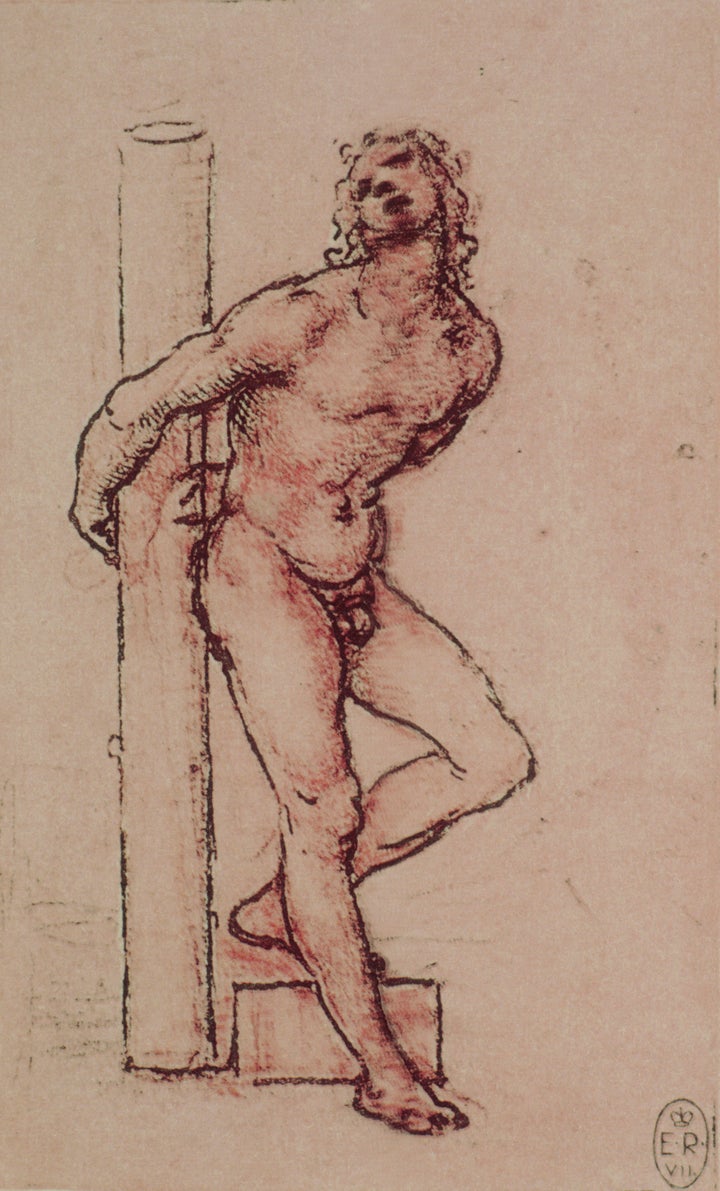 Leonardo's Codex Atlantic, which contains over 1,000 pages of his work, mentions him creating eight Saint Sebastian drawings, Tajan reports. Back in 2003, Dr. Bambach presented an exhibition that reconstructed these drawings to show how they'd be part of a lost or unexecuted votive painting by the legendary artist. Upon seeing this recently discovered sketch, she told the Times: "My eyes jumped out of their sockets."
She described the drawing as complementing one of the other Saint Sebastian sketches. In addition to depicting the saint tied to a tree, there are sketches on the other side and matching handwriting. "The attribution is quite incontestable," she said.
Exactly how the sketch ended up in the hands of the retired doctor remains unknown. Its last owner, who has not been identified by name, said that it had remained in his family since the first part of the 20th century.
The last time a Leonardo sketch was discovered was in 2000. That drawing depicts Hercules holding a club. It is owned by the Met.
A Tajan spokesman told FoxNews.com that the Saint Sebastian drawing will be auctioned off in June.
Popular in the Community