Restorers working on renovations for the Sforza Castle in Italy got quite a shock this week when they peeled away several coats of paint to reveal part of a Leonardo Da Vinci mural.
Buried beneath 17 layers of whitewash, the portion of the drawing -- which depicts a tree root stuck in a rock -- has likely been hidden from view for at least 500 years. As La Gazzetta del Mezzogiorno reports, the newly uncovered drawing is actually part of a larger body of artwork painted by da Vinci while he served as the court artist for the duke of Milan in the late 1400s. The recent discovery was made in a room where an original da Vinci mural is already visible on the walls.
(Story continues below)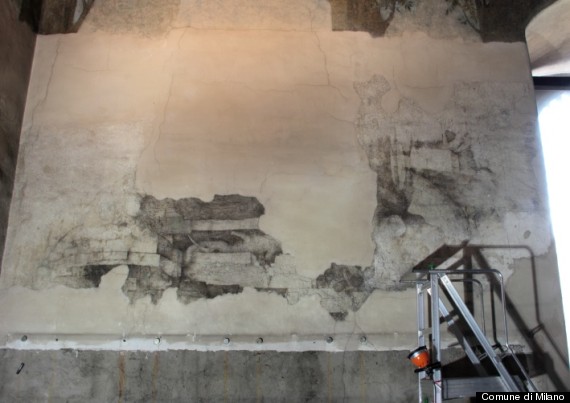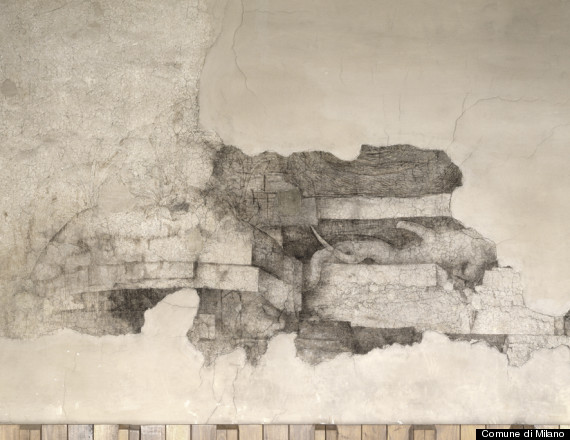 The city of Milan plans to restore the full mural painted by the Italian Renaissance artist.
Restorers used tools to scrape away the layers of paint hiding the partial work, but they may have to employ more high-tech means to reveal the rest.
According to Italian newspaper Leggo, officials plan to restore the mural in time for the next Universal Exposition, a months-long festival hosted by a different country every five years. The next exposition will take place in Milan in 2015.
The mural in the Sforza Castle is not the only possible work of da Vinci's to be uncovered recently. Earlier this month, experts revealed that a painting found in a Swiss vault appeared to be a long-lost da Vinci work, a portrait of noblewoman Isabella d'Este.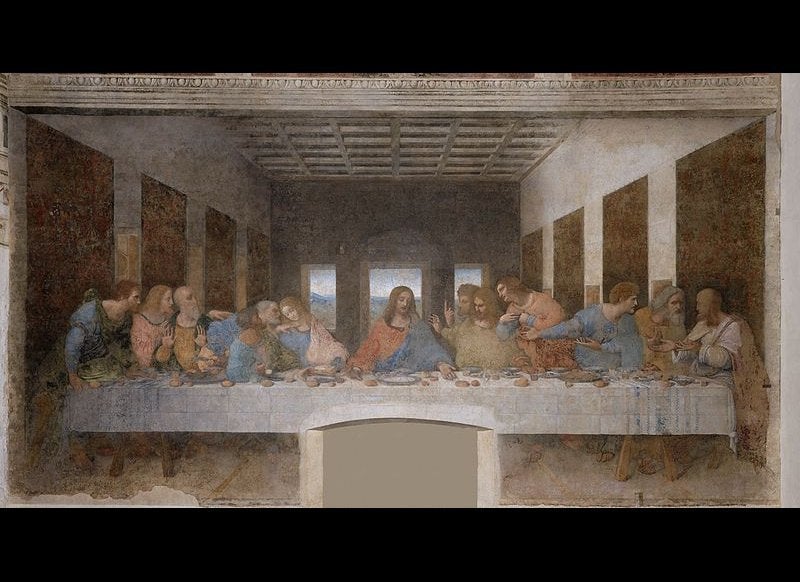 Leonardo Da Vinci Fun Facts