Leonardo's haunting "Salvator Mundi" dates from about 1500, roughly the same time frame as the artist's famous "Mona Lisa." Long believed to have been destroyed, it is now one of fewer than 20 paintings known to have been created by the master Renaissance artist, according to Christie's.
Alan Wintermute, a specialist at Christie's, called the "Salvator Mundi" the "Holy Grail of old master paintings."
"Long-known to have existed, and long-sought after, it seemed just a tantalizingly unobtainable dream until now," Wintermute said in a statement. "To see a fully finished, late masterpiece by Leonardo, made at the peak of his genius, appear for sale in 2017 is as close as I've come to an Art World Miracle."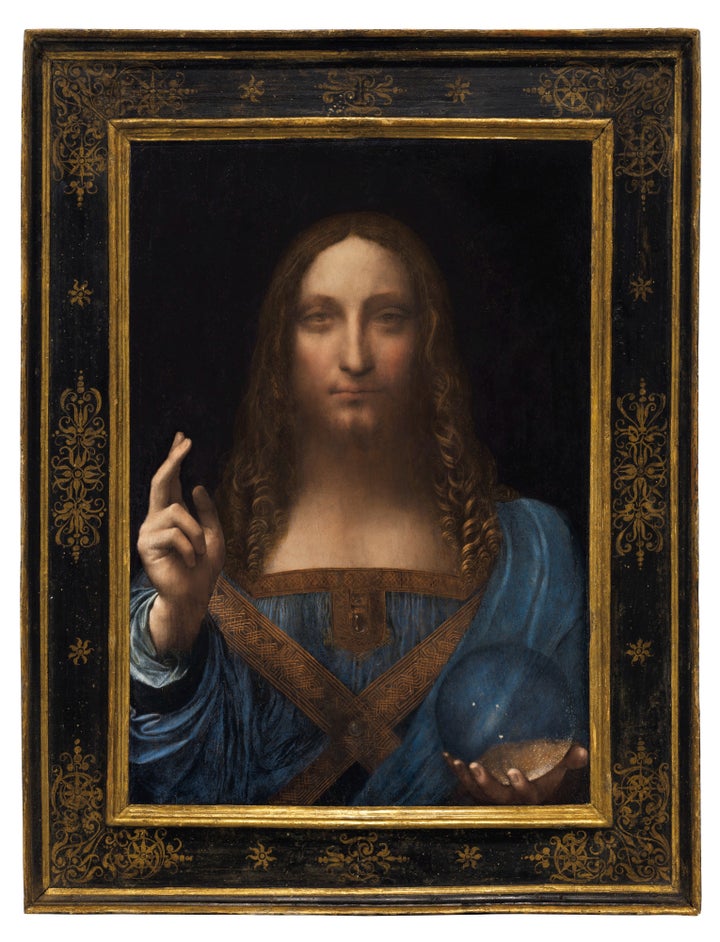 "Salvator Mundi" illustrates Christ as the "Savior of the World." Leonardo's Christ lacks a crown or a halo to denote holiness. An "unusual" choice for the time, Christie's claimed it helps portray Christ as "resolutely human." 
The figure blesses the viewer with his right hand, while holding a crystal orb in his left hand. The meticulously-painted transparent sphere is thought to represent rock crystal, a colorless, pure variety of quartz that was believed at the time to have magical properties. Leonardo was known to be fascinated with geology, and is credited with making brilliant observations about earth science centuries before scientists were able to prove him right.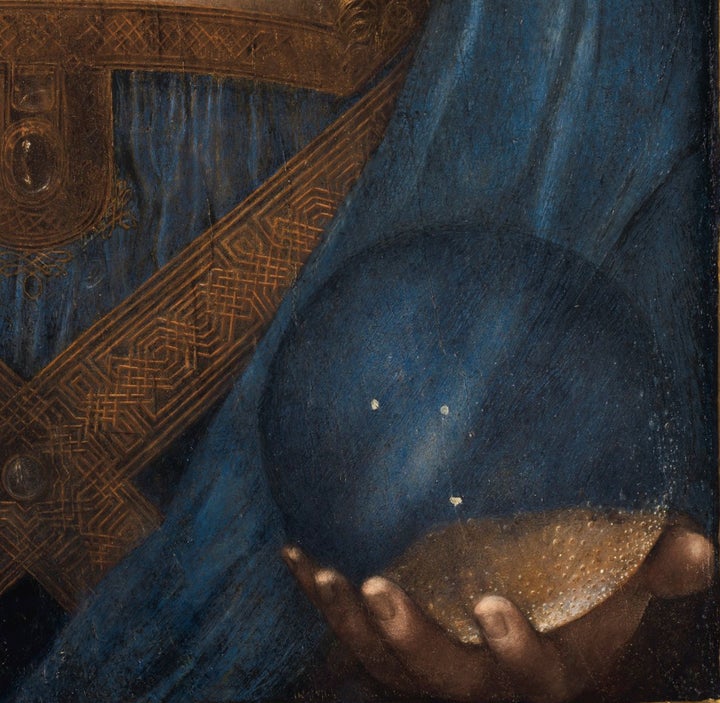 The work was once part of the royal collection of England's King Charles I. It was recorded as part of his son Charles II's collection in 1666. After that, its whereabouts were unknown for more than 100 years. It was repainted extensively and its origins were forgotten. In 1958, it sold at an auction for £45.
The painting will be displayed in exhibitions in Hong Kong, San Francisco, London and New York before going on sale at Christie's in New York on November 15.
REAL LIFE. REAL NEWS. REAL VOICES.
Help us tell more of the stories that matter from voices that too often remain unheard.
BEFORE YOU GO
PHOTO GALLERY
Renaissance Paintings as You've Never Seen Them