Leonardo DiCaprio transformed himself into the celebrity face of the movement to combat climate change, donating millions to conservation causes and starring in an Al Gore-style documentary last year.
But the actor's latest environmental effort takes a different approach, putting indigenous people out front. 
Amazon Frontlines, a new nonprofit funded by DiCaprio's foundation, plans to launch Thursday with the aim of nurturing an alliance between tribes and trumpeting stories about their fights to stop timber and oil drilling in the South American rainforest.
"Amazon Frontlines is the real deal," Justin Winters, executive director of the Leonardo DiCaprio Foundation, told HuffPost by email. "This work is what urgent climate action at the community level is all about." 
The group springs from an effort to provide clean water to tribes in the region whose water wells were contaminated from decades of drilling by oil giant Texaco. In 2011, Ecuador's Supreme Court ruled that Chevron, which bought Texaco for $36 billion in 2000, owed $9.5 billion in compensation for dumping more than 18 billion gallons of crude in the once-pristine rainforest ― a slow-moving disaster dubbed "rainforest Chernobyl" by environmentalists.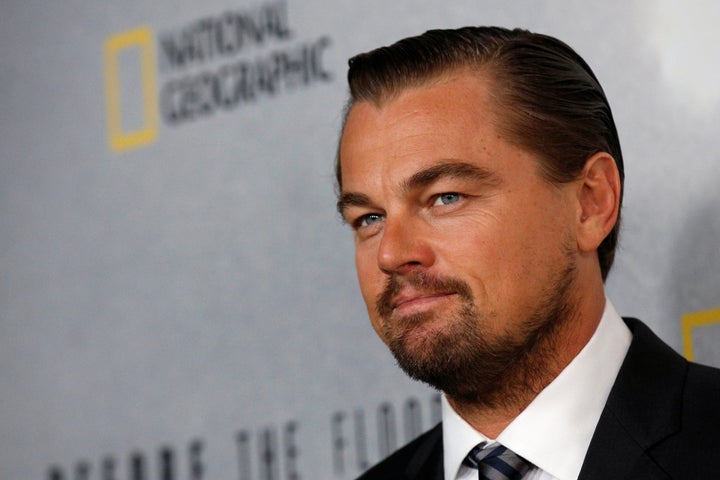 That same year, activists started a group called ClearWater to provide clean water to four indigenous tribes in Ecuador's Amazon ― the Siona, Secoya, Waorani and Cofan. The tribes, with more than 1,000 families between them, united around the shared struggle. Now, that coalition has formed what's called the Ceibo Alliance. Amazon Frontlines serves as its sister organization, focused on building water and solar energy infrastructure, documenting evidence of violations against the tribes' sovereignty and advocating to make their fight public. 
"It's been inspiring to support this effort and to see it evolve over the past five years," said Winters, who serves on the board of directors.
DiCaprio's foundation provided $3.4 million over three years to both the Ceibo Alliance and Amazon Frontlines. The funding builds on $1.7 million in donations from 2013 to 2017 to ClearWater from musician Sting's Rainforest Fund. Of that, the foundation gave the Ceibo Alliance $495,860 last year to get started, and donated $155,000 this year to fund a human rights program. 
"We are very proud that our support in building clean water systems has led to the formation of the Ceibo Alianza, a truly inspiring union of the ancestral peoples of Ecuador's Amazon in defense of their forests, their cultures, their rights," said Franca Sciuto, chairwoman of the Rainforest Fund.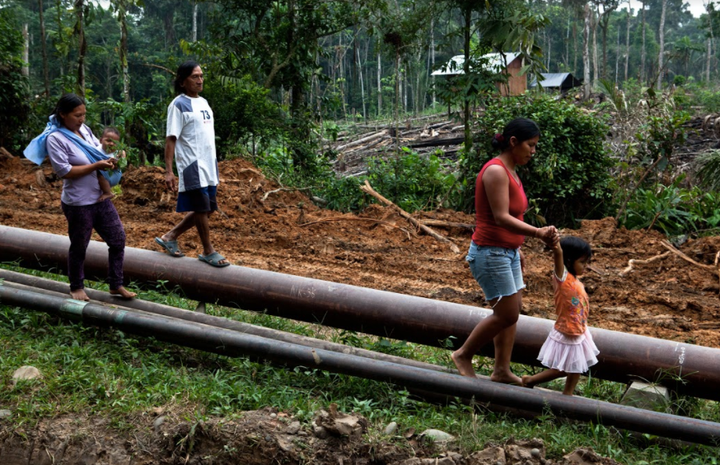 "Amazon Frontlines is about taking our cues from the indigenous peoples who have been living and protecting these forest for thousands of years, and who are now on the frontlines of our civilization's daily incursion into their ancestral homelands," Mitch Anderson, founder and executive director of the group, told HuffPost by email.
"Our team is living and working day-in and day-out in the western Amazon with frontline indigenous communities to support them in their struggles to defend their forests from the threats of oil, mining, logging and poaching, and to build solutions to these threats, such as solar energy, clean water, and economic alternatives."
Still, it's easy for many in the environmental movement to roll their eyes at wealthy white men who burnish their reputations championing causes while jetting around the world in planes that spew planet-warming emissions.
DiCaprio became embroiled in a money-laundering scandal by a state-owned Malaysian investment fund last year, prompting some to demand he resign from his role as a United Nations representative on climate change. He didn't step down, but in July, the actor turned over an Oscar won by Marlon Brando to U.S. investigators as part of a Department of Justice probe. DiCaprio said he'd been given the Oscar as a gift.
Calling all HuffPost superfans!
Sign up for membership to become a founding member and help shape HuffPost's next chapter
BEFORE YOU GO
PHOTO GALLERY
Which Is Better For The Environment: Real Christmas Trees Or Fake Ones?