UPDATE, Feb. 29: Leonardo DiCaprio reiterated the political gist of his acceptance speech on Monday, posting a note on Facebook in which he called his Oscar victory an "incredible honor" and emphasized the need for climate-change reform.
PREVIOUSLY: At last, his love has come along. After four previous Best Actor losses across the past two decades, Leonardo DiCaprio can finally go home with an Oscar in tow.
"The Revenant" was the movie that garnered DiCaprio such hardware at Sunday's awards. He's remained the Best Actor front-runner throughout much of awards season, having won the Screen Actors Guild Award, the Golden Globe and the BAFTA. Oscar pundits universally predicted his victory ahead of the telecast, partly thanks to the relentless narrative about what a "living hell" it was to film "The Revenant."
DiCaprio's previous nominations were for 2013's "The Wolf of Wall Street," 2006's "Blood Diamond," 2004's "The Aviator" and 1993's "What's Eating Gilbert Grape." Along the way, DiCaprio fans would have been quick to tell you the actor was snubbed for "Titanic," "Catch Me If You Can," "Gangs of New York," "The Departed," "Inception" and/or "Django Unchained." Now, he can put his graceful-loser face to rest.
DiCaprio topped Bryan Cranston ("Trumbo"), Matt Damon ("The Martian"), Michael Fassbender ("Steve Jobs") and Eddie Redmayne ("The Danish Girl").
Before You Go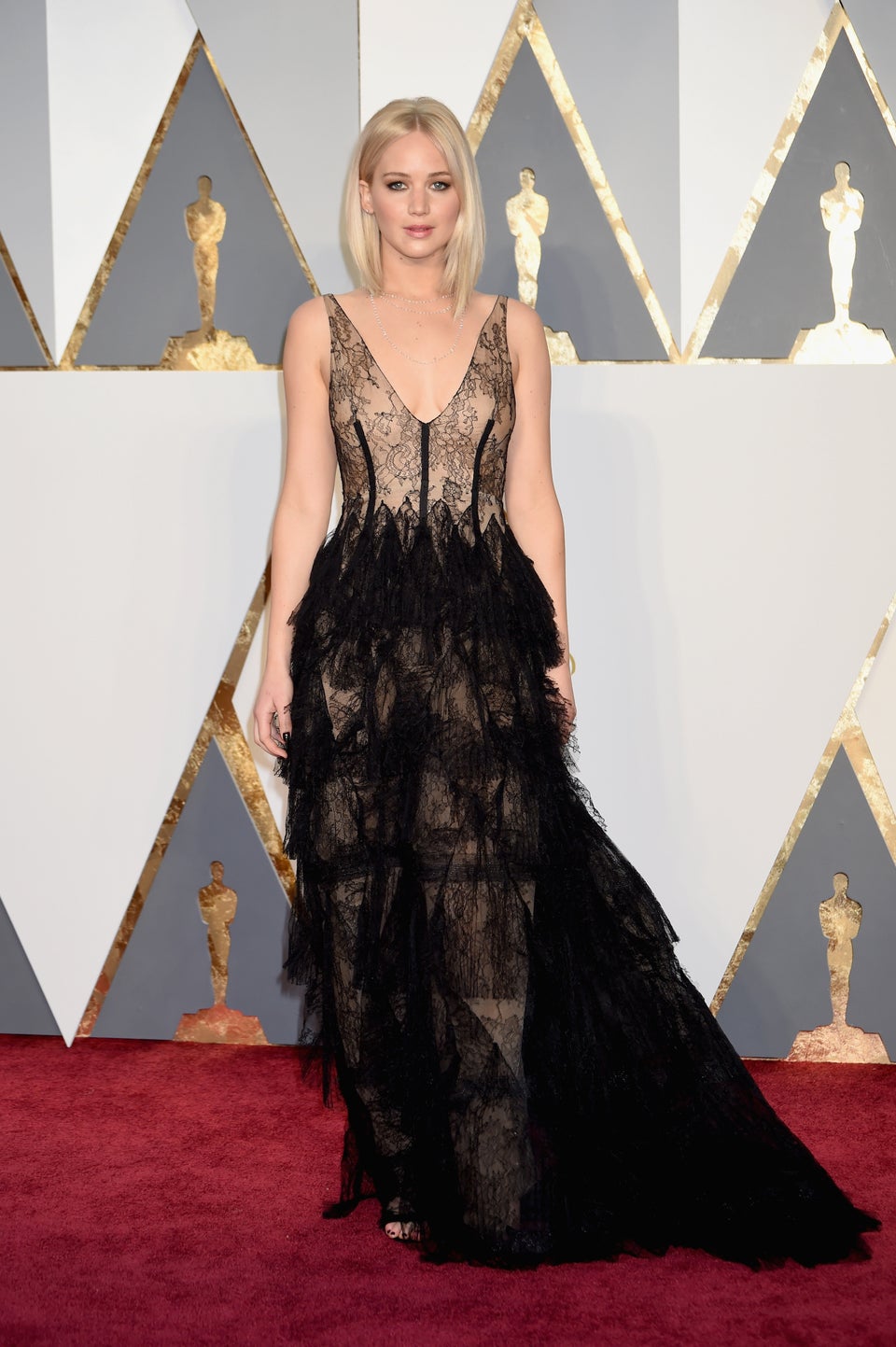 Oscars Red Carpet 2016
Popular in the Community