Leonardo DiCaprio may be an A-list celeb, but there are famous people even he wants to rub elbows with.
The "Django Unchained" star bid on a date with former President Bill Clinton at a charity auction Saturday night in Los Angeles for Sean Penn's JP/HRO Haitian Relief Organization.
DiCaprio initially bid $100,000 to spend the day with the former president. After he was outbid, DiCaprio suggested that he and the two rival contenders combine their contributions of $400,000 total and make the occasion into a party of four, according to starpulse.com.
The "Help Haiti Home" gala in Los Angeles, held on the three-year anniversary of the 7.0 magnitude earthquake hit Haiti, raised $4 million for Penn's relief organization, the news outlet reports.
Following the dinner, Penn addressed his guests and described his passion towards the cause that he's adopted since the natural disaster, according to Yahoo News.
He described the first time he took Oprah Winfrey to Haiti and her initital reaction to the impoverished country's smell. "Do you ever get used to it?" Winfrey asked the actor after stepping out of a van onto the streets of Port-Au-Prince. "When I'm away from it for too long, I miss it," he told her.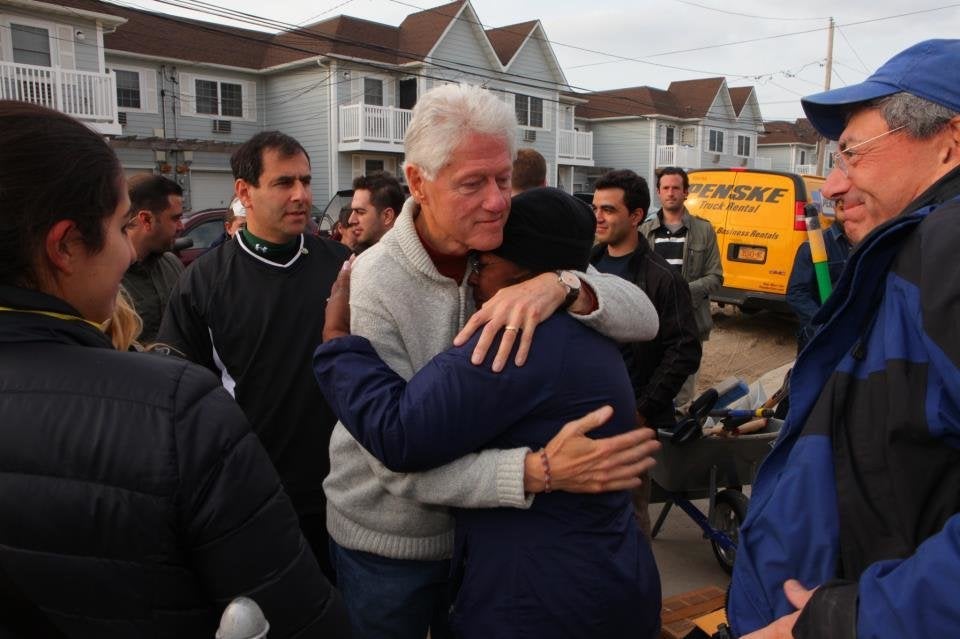 Bill Clinton Volunteers With Sandy Victims
Popular in the Community