The Oscar-winning actor is commonly seen wearing cargo shorts in his private life and has stuck with the unstylish garments since at least 2003, according to Garage Vice.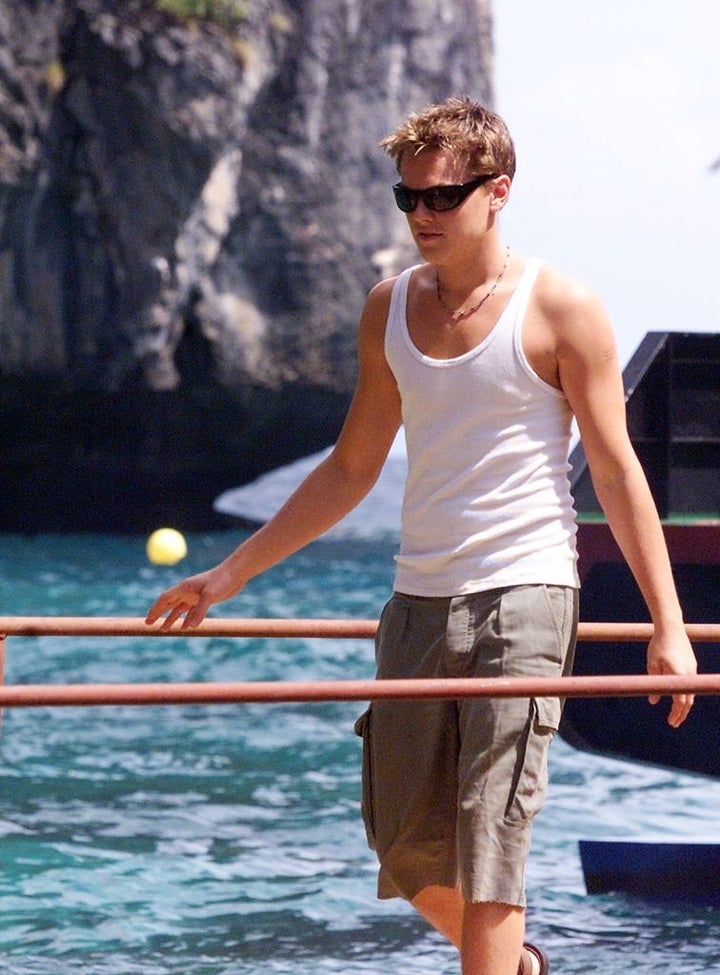 But DiCaprio's strange affection for the shorts has managed to inspire some good in the world: A hilarious ode that Martin performed Saturday night in Sonoma, California, at a gala for the actor's environmental charity, the Leonardo DiCaprio Foundation.
Coldplay performed at the event, and before the band went onstage, Martin performed a solo number written for the occasion about DiCaprio's cargo shorts.
An attendee documented the performance in three Instagram posts.
In the first one, Martin pays tribute to DiCaprio's commitment to a cause:
I studied him very closely for about five or six years, and what became clear to me was his unbelievable service, his commitment to the business of cargo shorts. ... This is a guy, he's seen cargo shorts, and he said, "I'm going to save these shorts from extinction. They should have gone out about 25 years ago. I'm personally going to fund the sort of renaissance of cargo shorts."
The lyrics to the very short(s) song include these opening lines:
Hello, I'm Leo. How do you do?
There's a sad side of me I want to show to you.
All my movies, I'm the star, I swear,
But they won't let me wear what I want to wear!

You see, I have an outfit that I think is fine,
So much that I wear it nearly all the time.
Find 100 pairs on my wardrobe shelf,
So tell the director I'll be dressing myself:
In my cargo shorts, my cargo shorts!
The song also name-checks various DiCaprio movies, including "Romeo + Juliet" and "The Aviator," while claiming that the actor's character in "Titanic" might have survived the iceberg if his character had just worn cargo shorts. 
Calling all HuffPost superfans!
Sign up for membership to become a founding member and help shape HuffPost's next chapter
BEFORE YOU GO
PHOTO GALLERY
Leonardo DiCaprio Style Evolution