Actor and activist Leonardo DiCaprio said Tuesday that the recent string of devastating hurricanes — Harvey, Irma and now Maria — shines a light on the climate crisis and should come as a wake-up call for President Donald Trump and the world.
"Year after year, for decades," scientists have been warning about the realities of climate change, DiCaprio said during a keynote address at the Yale Climate Conference. "Quite simply, we are knowingly doing this to ourselves, to our entire planet, and we're risking our very future. And the cost of our inaction these past couple weeks has become even clearer."
DiCaprio blasted the Trump administration and others leaders who he said remain willfully ignorant and have refused to act despite "clear evidence from the scientific community" and a "mounting economic price tag" stemming from extreme weather events. DiCaprio noted that he met with Trump in December and presented a plan for tackling climate change and harnessing the economic potential of clean-energy jobs.
"We talked about how the United States has the potential to lead the world in clean energy manufacturing, and research and development. In fact, with the commitment of the Paris climate agreement, it could be the largest domestic opportunity in all of American history. All we need is the political will to see it happen."
Since that meeting, DiCaprio said, "the world has watched" as Trump has nominated former Oklahoma Attorney General Scott Pruitt — a longtime climate-change denier — to lead the Environmental Protection Agency, rolled back environmental regulations aimed at reining in carbon emissions and announced plans to pull the U.S. out of the Paris Agreement.
"And we listened as they said that these powerful hurricanes that we're seeing with Harvey and Irma did not change the president's mind about climate change," DiCaprio said. "I still believe that the United States has the potential to lead the world on this issue. We can only hope that the president begins to see it to, before it is too late for all of us."
Today, Florida and Texas are recovering from catastrophic storm damage.
"This utter lack of leadership by officials who choose first to preserve their short-term political power rather than ensuring the livable future on our planet means that we must all do more now than any other time in human history," DiCaprio said.
He called on the private sector to invest in renewable energy. And he urged those in the audience to organize, vote in the midterm elections, ensure the next administration believes in climate change and addresses it, and support companies creating environmentally friendly products.
"Time is up. The current events have become a global wake-up call that must be heard all the way from you to the private sector, all the way to Washington, D.C. It is too late for any of us to be too timid, or too ignorant or too silent. We all have to take action together, now."
The two-day conference, hosted by former Secretary of State John F. Kerry, began Monday and featured a number of business, political and diplomatic leaders who discussed issues including renewable energy and citizen engagement.
Watch DiCaprio's full speech below.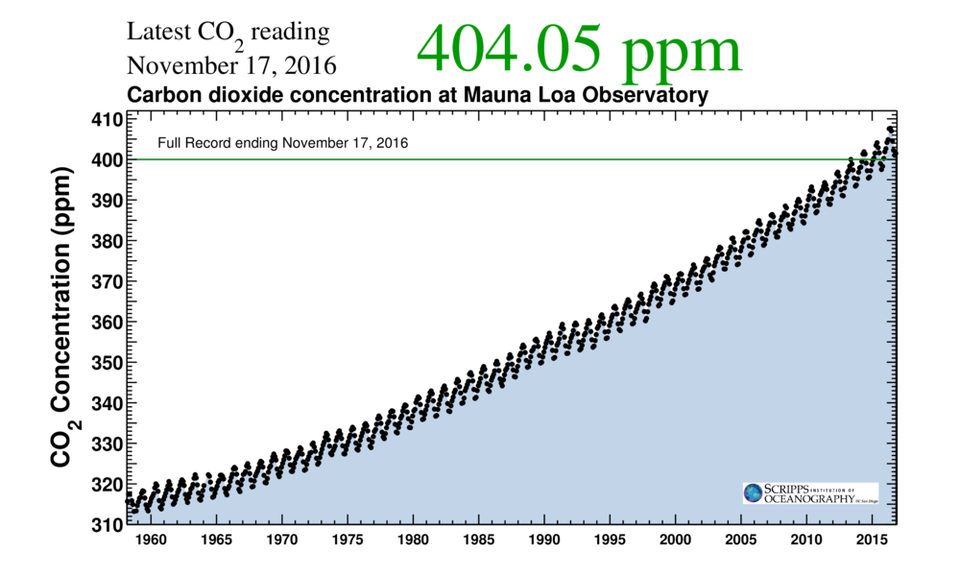 Climate Visuals For The Climate Change Denier In Your Life