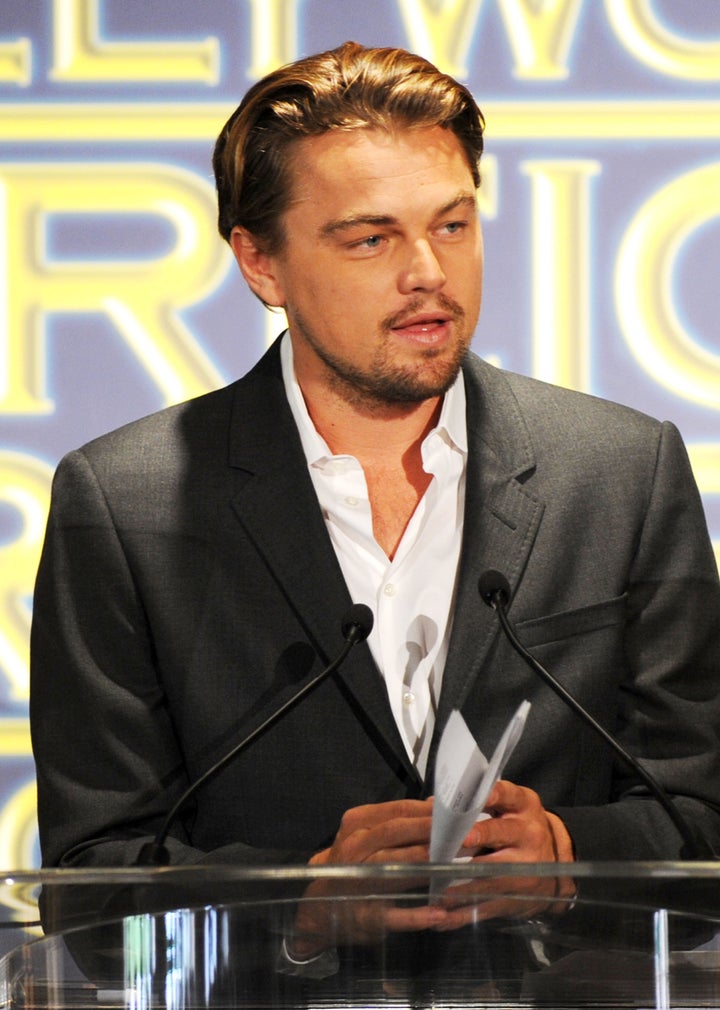 Leonardo DiCaprio really has these iconic, 20th century-shaping, enigmatic closeted gay men roles on lock down.
The three time Oscar nominee stars in next month's Clint Eastwood-directed biopic of J. Edgar Hoover, the long-reigning FBI director who, as the movie will point out, was rumored to have had a long-running affair with his top deputy Clyde Tolson (being played by Armie Hammer). Now, DiCaprio is rumored to be in line to star in the biopic of Alan Turing, the brilliant British mathematician/philosopher/scientist who helped turn the tide of World War II -- and who also had a tragically stigmatized backstory.
Deadline reports that Warner Bros. has won the bidding rights to a script based on the Andrew Hodges-penned biography of the genius, who, with his groundbreaking math and cryptology skills, deciphered German codes that helped turn the tide of World War II in the Allies' favor. He also provided the foundation for two-way computer communication and was one of the first to envision practical artificial intelligence.
The Hodges-run website dedicated to Turing describes him as a "computer science, mathematician, philosopher, codebreaker, strange visionary and a gay man before his time." Indeed, while the FBI protests that Hoover and Tolson were nothing more than close work partners and friends, Turing in 1952 was arrested for having homosexual relations and charged with indecency; faced with the choice of taking estrogen supplements (to quell his sexual appetite) or go to prison, he chose the former.
Two years later, he died of cyanide poisoning, which some believe was suicide. In 2009, he received a post-humous apology from then-Prime Minister Gordon Brown.
Currently, DiCaprio is filming the story of another historical figure (albeit fictional) in Baz Luhrmann's adaptation of "The Great Gatsby."
Popular in the Community