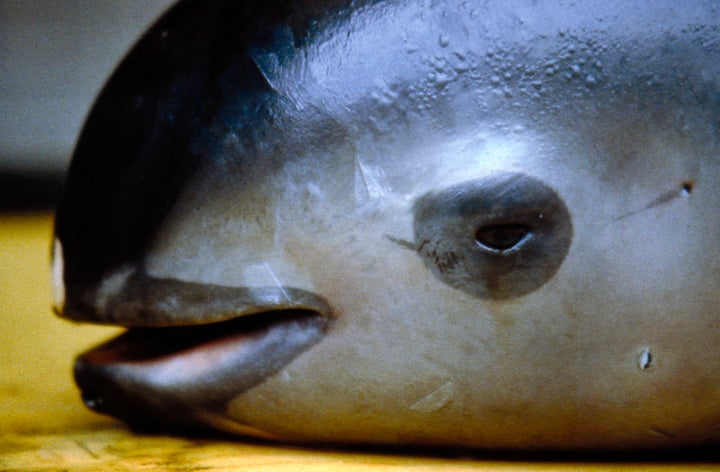 Enrique Peña Nieto responded on Thursday to the actor's missive about the vaquita ― a critically endangered mammal that only lives in a small region in the Gulf of California. In a series of tweets, the president said his country was focusing "all its efforts to prevent the extinction of the species."
Peña Nieto's reply represents one of the most high profile pledges to save the animal, which has seen population numbers plummet from about 60 to just 30 in the past year.
The WWF launched a campaign this week to urge the Mexican president to address the increasingly dire threat faced by the vaquita, saying there was still time to save the few that remain.
Researchers have been scrambling to save the elusive porpoise, which has seen populations fall by 90 percent in the past five years.
The Mexican government has thrown vast support behind a research group called CIRVA, or the Committee for the Recovery of the Vaquita, in an effort to halt the fisheries, including a two-year emergency ban on gill nets in the area. However, that ban expired in April.
Peña Nieto noted on Twitter that the government has more than "300 marines, 15 boats and unmanned aircraft systems" watching over the vaquita's habitat, and protection zones have expanded to "three times larger than the original."
But the conservation group Sea Shepherd, which has been patrolling the region with the support of Mexico, has continued to recover illegal totoaba nets throughout the Gulf of California. The group found the body of yet another dead vaquita in March.
"Witnessing one of the few remaining vaquita in the entire world dead and floating in front of our ship was devastating to my crew," Luisa Albera, captain of Sea Shepherd's 'Farley Mowat,' wrote at the time.
Despite the ongoing threats faced by the porpoise, Peña Nieto said the Mexican government was making "a major effort" to save them, and doing "what should have been done decades ago."
Support HuffPost
The Stakes Have Never Been Higher
Related
Popular in the Community