 "The unique thing about Marty is that he doesn't judge his characters. And that was something that you don't quite understand while you're making the movie, but he allows the freedom of this almost hypnotic, drug-infused, wild ride that these characters go on," DiCaprio continued. "And he allows you, as an audience -- guilty or not -- to enjoy in that ride without judging who these people are. Because ultimately, he keeps saying this: 'Who am I to judge anybody?' I mean ultimately I think if anyone watches this movie, at the end of 'Wolf of Wall Street,' they're going to see that we're not at all condoning this behavior. In fact we're saying that this is something that is in our very culture and it needs to be looked at and it needs to be talked about. Because, to me, this attitude of what these characters represent in this film are ultimately everything that's wrong with the world we live in."
Speaking to Variety, DiCaprio said there might be a disconnect between some viewers and the film itself.
"This film may be misunderstood by some; I hope people understand we're not condoning this behavior, that we're indicting it," he told Variety awards editor Tim Gray. "[Belfort's book] was a cautionary tale and if you sit through the end of the film, you'll realize what we're saying about these people and this world, because it's an intoxicating one."
Read the full interviews with DiCaprio at HitFix, Deadline.com and Variety. "The Wolf of Wall Street" is out in theaters now.
Before You Go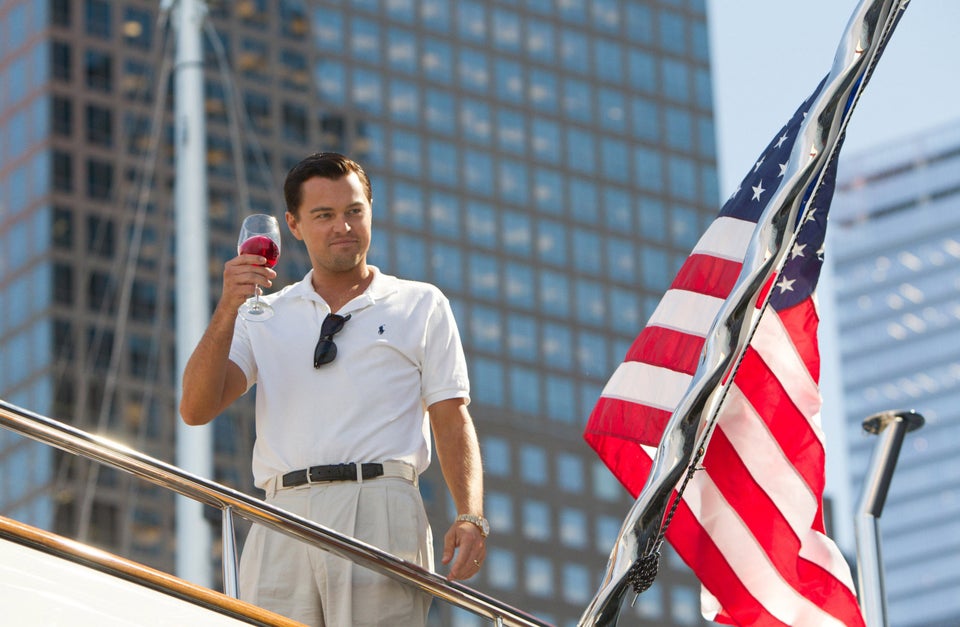 "The Wolf of Wall Street"
Popular in the Community