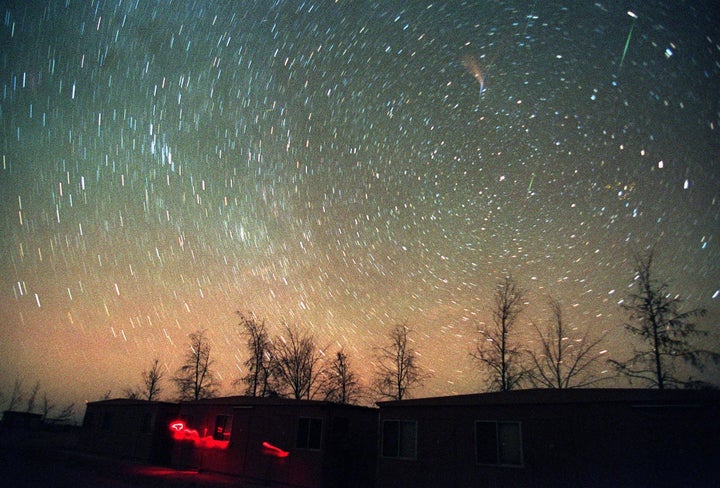 But conditions for observing the meteor shower will be "ideal" on Thursday, as the moon should be down by the time the constellation Leo rises, where the meteors are often seen (hence the name), according to Bill Cooke of NASA's Meteoroid Environment office.
Skywatching experts say that the best time to see the annual mid-November show will be between midnight and dawn. Let's just hope it's not too cloudy.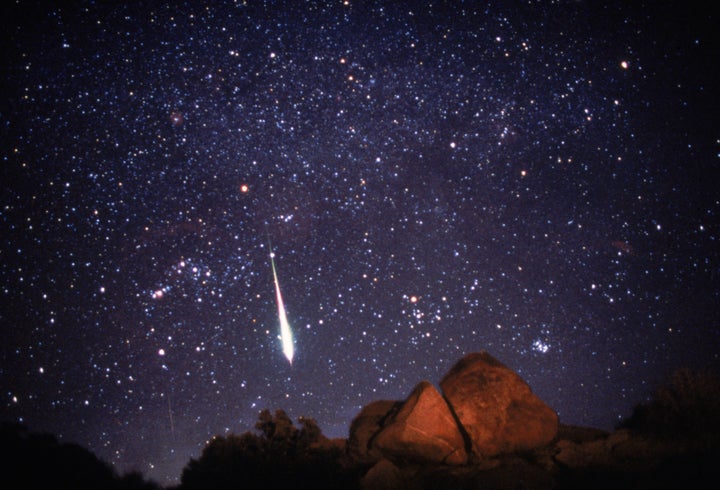 As always, the best place to watch is said to be away from city light, preferably in a rural location with little light pollution. Since the eye can take up to 45 minutes to adapt to the dark, USA Today advises skywatchers to be patient so that the falling stars become brighter to them as the night wears on.
The shower is made up of tiny sand-sized bits of debris and dust that crumble off the Tempel-Tuttle comet as it passes the Earth. The particles ignite when they hit our atmosphere, and put on quite a show.
The Leonid meteor shower has sometimes turned into a severe storm, giving off an even more incredible display, but it's not expected to do so this year, according to EarthSky.org.
Skywatchers in Asia and the Middle East will have the best chance of viewing the meteor shower after midnight on Tuesday, while those in North and South America, Europe and Africa will have a better view the following day.
If you don't get to experience the shower over the next couple of days, don't worry. Scientist Rhiannon Blaauw of NASA's Meteoroid Environment Office says that the shower will continue, albeit not as sensationally, until the end of the month.
"You can see Leonids anytime between now and November 30 by going outside during a clear dark night ... sometime between 3 a.m. and dawn, letting your eyes adjust to the dark and taking in as much sky as possible (no telescopes/binoculars)," Blaauw told Weather.com.
This article has been updated with more specific information from NASA about observing the meteor shower. Previous information about the relative phase of the moon, taken from NASA's website, has been removed.
Related
Popular in the Community