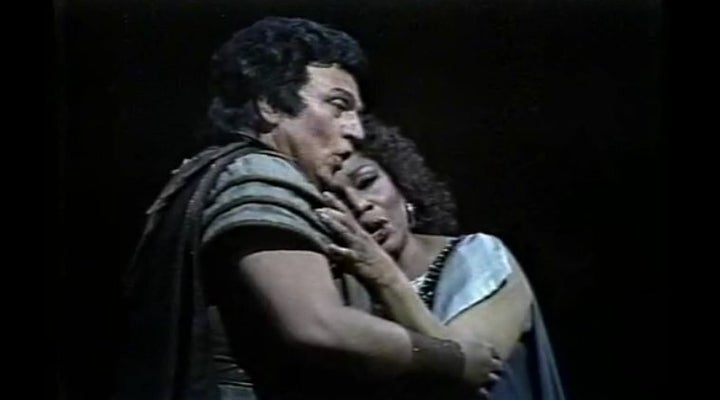 In a new occasional series, we'll comb the depths of YouTube to bring you the best classical music and opera gems lurking out there.
You go to YouTube for the videos of babies fighting kittens, ordinary people falling down ordinary stairs, remixes of the latest viral meme and more. But you should also be going there for the hundreds of videos and recordings of rare classical music and opera performances, often unavailable anywhere else.
While some users upload full-length operas in shorter segments, others conduct little contests (with 12 different sopranos, for example, each giving their account of Bellini's "Casta Diva"). You might find this audio clip of composer Sergei Rachmaninov playing his own piano concerto, or this video of an in his prime Luciano Pavarotti singing "Che Gelida Manina" at La Scala in 1979.
In today's pick, we bring you Leontyne Price in her last performance of Verdi's "Aida" at the Metropolitan Opera in 1985. Price, one of the first African-Americans to ever grace the Met stage, had, at 57, already been in semi-retirement since the late 60s when she returned to give her farewell. She appeared as the doomed princess Aida, a role Price first played in 1957, and one she has left a major mark upon.
Despite her age, Price's performance opposite tenor James McCracken as Radames earned her an ovation that went on for more than 20 minutes. Here, in the third act's "Nile Duet," Aida tries her best to convince Radames that they must flee the land in order to be together. The music that follows, as Aida describes the splendor of the land that awaits them and the freedom they will finally have to love each other, is some of Verdi's most beautiful. Price's voice is as seductive as the topic demands, swooping agilely from note to note, with the luscious tone that made her famous. McCracken is no slouch, either.
Calling all HuffPost superfans!
Sign up for membership to become a founding member and help shape HuffPost's next chapter