Citizens of Ballarpur, a city of close to 90,000 people in central India, were caught off guard Monday when a leopard that had sneaked into a livestock enclosure escaped through the roof and attacked several bystanders.
A video of the attack shows panicked onlookers scattering after the leopard leaps through the roof. Per India Today, the animal jumped 14 vertical feet to reach the roof, escaping through a hole forestry officials had cut in order to tranquilize the animal from above.
After wildly running about on the roof, mauling one man and charging several others, the leopard retreated to a water tank in a nearby dwelling, where NDTV reports it was tranquilized by forestry workers and released into the wild.
"There are many cases where human habitats are encroaching on those of big cats, which are getting lesser and lesser over the years," Jimmy Borah, tiger coordinator for the World Wildlife Fund India, told the network. "The cats are forced to come out of their habitats to look for food. There is lots of habitat loss and with that food source loss -- it's one of the main problems, which is why they are coming out."
Watch the NDTV report, below (Warning: The video may disturb some viewers)
Related
Before You Go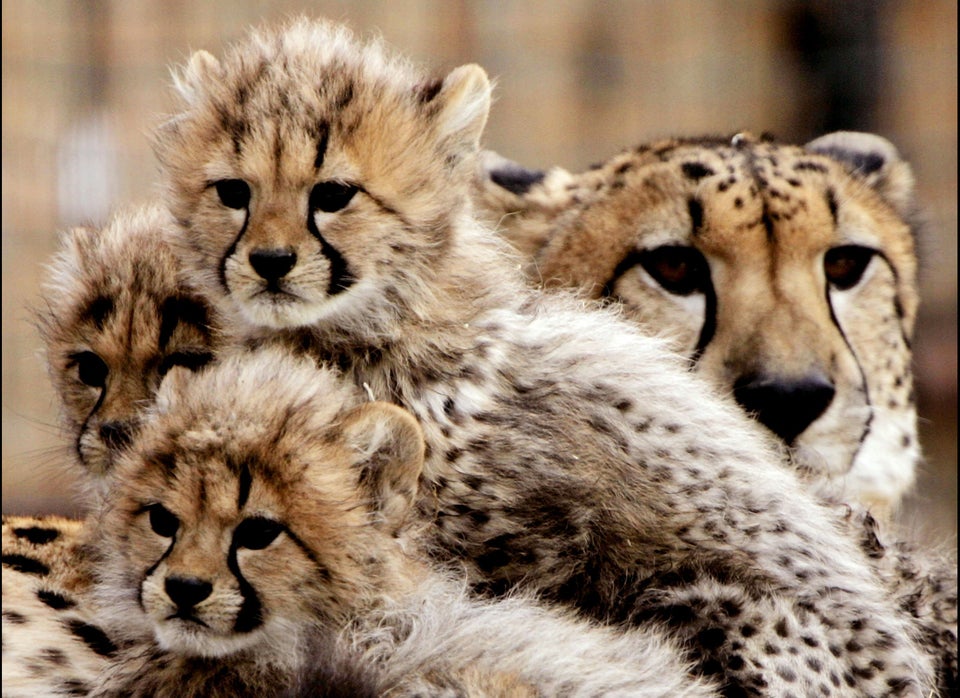 Threatened Animals
Popular in the Community