Photos: Panthera/EKZNW/WILDLIFEACT
A camera trap in South Africa captured something remarkable last month: In six brief images, a leopard, one of the planet's most elusive cats, can be seen attacking, killing and moving off screen with a meal ― in this case, an unlucky impala.
The images, looped into a gif above, were released by the conservation group Panthera and reflect an extraordinary moment in a grueling, years-long effort to figure out just how many of the big cats are left in the world.
"Leopards have totally slipped off the conservation radar," Balme said. "They still have a wide range, and often they've managed to persist in areas where these other cats have become extinct. But because [we] have this perception about leopards' resilience, it's almost like people believe they're totally immune to persecution."
In fact, like many of their feline brethren, the cats face the same pressures as tigers, lions and cheetahs due to the twin threats of habitat loss and human conflict.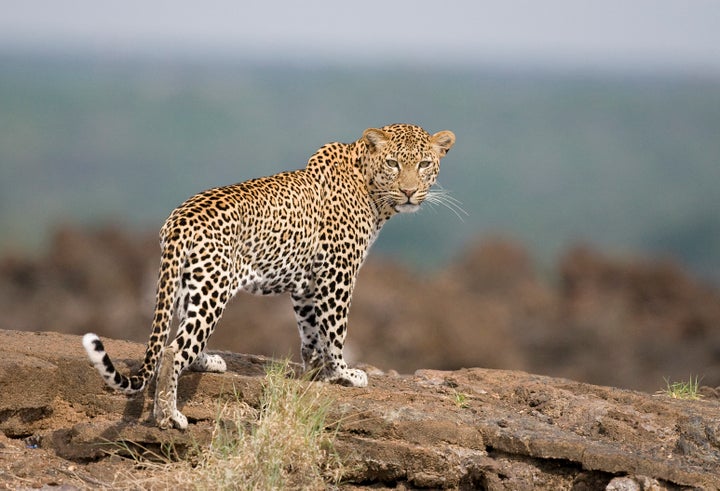 Leopards have lost around 75 percent of their geographical range over the past 250 years, according to a study released in May and co-authored by Panthera and an international team of conservationists.
"It was much more than we feared," Andrew Jacobson, a researcher at the Zoological Society of London and the lead author of the study, told The Guardian. "It's been flying under the conservation radar for a while. We hoped to raise its profile and say 'this cat needs your attention'."
The cats were also upgraded to the "vulnerable" category on the latest Red List of Threatened Species, released by the International Union of Concerned Scientists this month. The group, which admits population numbers are hazy at best, notes simply: "[F]uture decline is anticipated unless conservation efforts are taken."
Panthera's leopard monitoring program, based primarily in South Africa, has been trying to come up with decent estimates as to what all of that bad news means. It's a tough job, as leopards are known as adaptable, reclusive animals with wide habitable ranges. They are scattered among some 70 countries throughout the world.
Balme said the group began such tracking in 2013, and has since expanded the program ― which uses a network of dozens of custom-built camera traps at each site ― to other parts of sub-Saharan Africa and Southeast Asia. Of the populations his group has been monitoring, around "90 percent are declining."
Much of that decline is due to habitat loss, mostly unknown until the May study rang a warning bell for conservationists. Another major threat, Balme said, are massive religious and cultural groups that use leopard skins as a status symbol. One such church is suspected of having some 15,000 skins.
"South Africa probably only has 4,000 leopards left," Balme noted.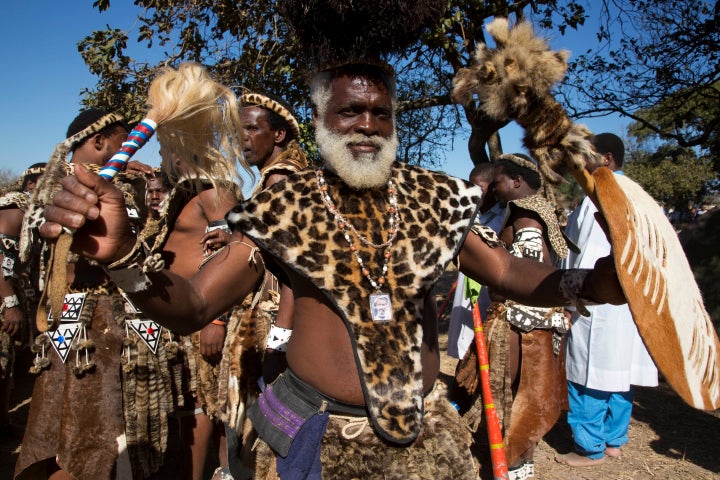 Balme said such efforts are meant to show the world that leopards warrant urgent protection because, like most news in the conservation world these days, things are looking up. But unlike some critically endangered species struggling to survive, saving leopards possible.
"We still have a chance," Balme said. "With tigers, with lions to some extent it's crisis control, throwing money into a few populations to try and save them.
"With leopards we can get ahead of the game. We still can put some conservation policies into place that ensure their existence."
Calling all HuffPost superfans!
Sign up for membership to become a founding member and help shape HuffPost's next chapter
BEFORE YOU GO
PHOTO GALLERY
8 Extreme Adventure Photos From National Geographic