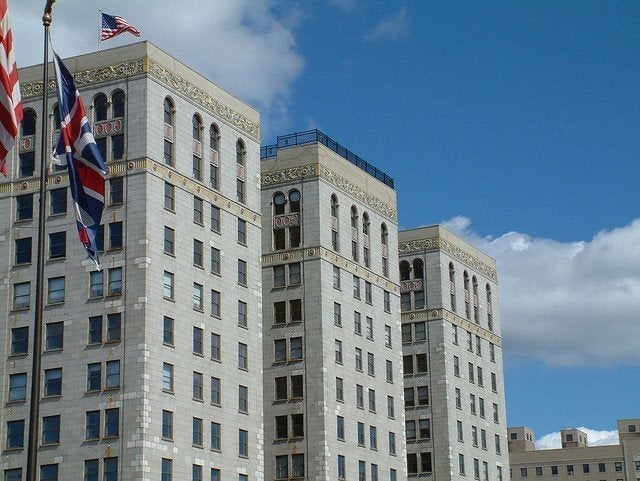 As one of Detroit's few bookstores prepares to close just after its third anniversary, owner Greg Lenhoff has no regrets, a lot of advice and inklings of taking another shot at starting a business in the future.
Lenhoff and wife Sarah announced this week they would close Leopold's Books, located in the Park Shelton building at Woodward Avenue and E. Kirby Street, on Sept. 22.
But the space won't be empty for long. Boutique owner Rachel Lutz told The Huffington Post she signed a six-month lease Friday to open a pop-up shop in its place. Lutz owns the Peacock Room, a clothing store located inside the same building, which she'll continue to operate.
"It's going to be a style and vision that's different than anything that's been in Midtown before," Lutz said about the venture, which will open in October. She plans to announce more details at a public, champagne-fueled event next Thursday.
MORE MONEY, FEWER PROBLEMS
Greg Lenhoff cited personal reasons as the biggest reason for Leopold's closing, rather than financial ones. However, money certainly played a role.
"Bookselling is a hard business, and it's hard for everyone whether they're here or whether they're in New York," Lenhoff said, referencing the competition brick-and-mortar shops face from convenient and affordable digital sellers like Amazon.com. "People are reading more than they ever have before but they're reading online ... [they] have far less incentive than they ever did to remember to buy books."
The Lenhoffs started their business with $50,000 from personal savings and help from friends and family. Rather than hire full-time staff, Greg Lenhoff could be found working in the store, which also hosted readings and events, nearly every day. While they weren't nearing bankruptcy, he said lack of capital was restrictive.
"Get as much money as you possibly can to start," he advised would-be business owners. "You can never have too much startup capital, because it lets you make adjustments."
The couple considered expanding their small but thoughtfully-curated selection of titles. Financial constraints made it difficult, so instead they worked to make their narrow scope a draw.
"What is in a lot of ways a deficiency, not having that much money, we tried to turn into a strength for the business," Lenhoff told The Huffington Post. "We wanted to really believe in what we were doing, so the curation was a way to ensure that it was always something we cared about."
"I don't know if I would have been super excited to open up a box of People magazines every week."
Located in the residential and commercial Park Shelton, Leopold's had the advantage of calling nearby cultural institutions their neighbors; like the main branch of the Detroit Public Library, the Detroit Institute of Arts and Wayne State University. Facing busy Woodward Avenue alongside establishments like clothing store Goods, creperie Good Girls Go To Paris, coffee shop Fourteen East and sushi restaurant Wasabi helped attract business to the bookstore, Lenhoff said.
"Everything here is an island," he said. "If you're going to be on an island, which you're going to be in Detroit, you might as well be on one that's already populated a little bit."
And it's a coveted real estate "island." Mike Martorelli, sales and leasing manager of the Park Shelton, said they had plenty of interest in future available rentals in the nearly-full building.
They meet with existing owners to make sure any new business would be seen as a boon rather than direct competition. And, he said, they can afford to be patient and pick enterprises they and their tenants want to see open, choosing local merchants over the national chains that expressed interest in their space.
"I think it's really hard when everything is always a destination," Lenhoff said. The art and gifts shop City Bird and home goods store Nest on W. Canfield Street and Cass Avenue are a short walk from Leopold's, but he noticed people tend to consider it an entirely different location that requires a drive.
"The vast majority of people … specifically came out to come to the store, and that's it. And it's hard when you're not getting accidental traffic and impulse buyers."
That's why he'd tell people thinking about opening a business to determine the actual use of the area rather than relying on what they've heard or read about the city's neighborhoods.
"Go actually hang out where you think you want to open a brick-and-mortar business and see what the actual foot traffic is like," Lenhoff said. He sees particular promise in the Cass Corridor, which will add several new shops to an existing set of businesses when the Auburn development opens this fall.
One upside Lenhoff sees to Detroit's lack of strong retail corridors is that there's little competition between businesses. Rather, each one that opens helps the others by drawing more people. And perhaps that's why the city's other businesses were one of the best resources for him as a first-timer, a sentiment that others, like the entreprenuers behind Dr. Sushi and the Detroit Institute of Bagels have previously noted as crucial to their success.
"Within a week of us opening [a dozen business owners in Detroit] had introduced themselves and offered help, in some cases full-blown offered us stuff for free," Lenhoff said.
While the Leopold's space is already promised to Lutz, whose new venture will launch less than a year after she opened the popular Peacock Room, what's next for Greg Lenhoff? Taking some time to clear his head, working on the house he and Sarah Lenhoff recently purchased in Corktown and concentrating on the last few weeks at Leopold's before its lease is up.
They'll close with a send-off party on Sept. 22, and until then, attempt to sell off the rest of their stock of art magazines, Detroit-related books, literary fiction, graphic novels and more with a storewide, 50 percent discount.
Down the road, he says he'll likely take another stab at opening a business in the city.
"You sort of catch the bug, whatever it is, the entrepreneurial bug. It really can be a lot of fun and really rewarding even when it's not financially rewarding," he said. "I'll probably try something, but not for a little while."
Ashley C. Woods contributed additional reporting to this story.

Below, see ideas inspired by shop around the globe and compiled by HuffPost Books for ways for bookstores to survive: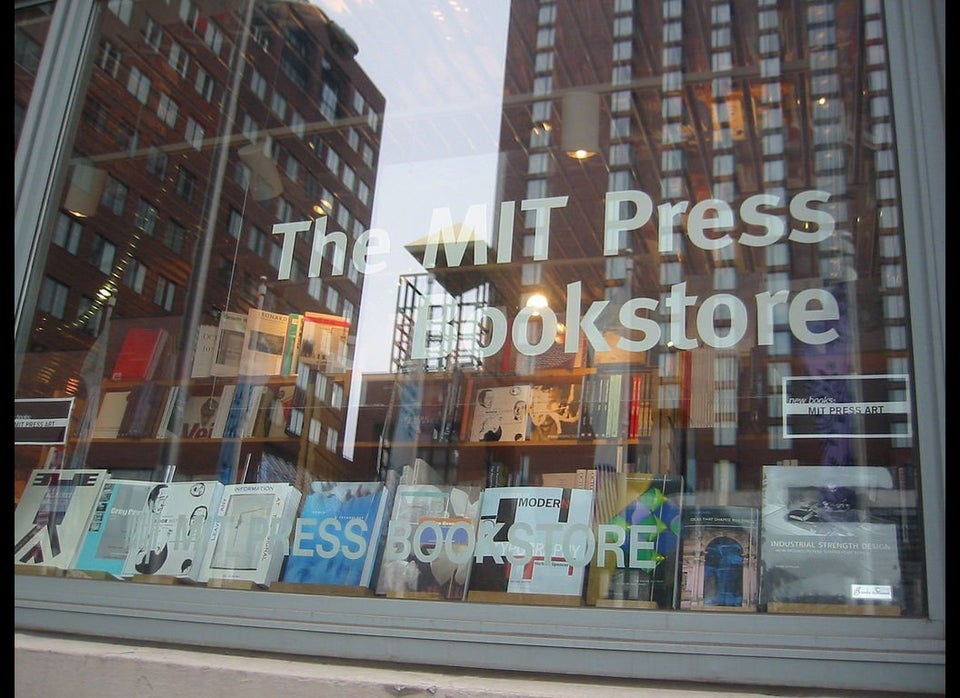 How To Save Bookstores
Popular in the Community