CAROLINA, Puerto Rico ― Christian Romero sat in near darkness in the stairwell of his apartment building. The glare from his phone illuminated his face, as he swiped through photos of his late brother Romsy.
"I feel like a part of me is missing," Romero, 28, told HuffPost. He spoke calmly, but his eyes bore the weight of countless sleepless nights. "He was older than me by a year and three months. We literally grew up together, hand by hand, doing the same things, going to the same places."
Romsy Romero died on Oct. 5. His brother says doctors told the family they suspect he was infected with leptospirosis, an animal-borne bacterial disease that can be fatal if not properly treated in time.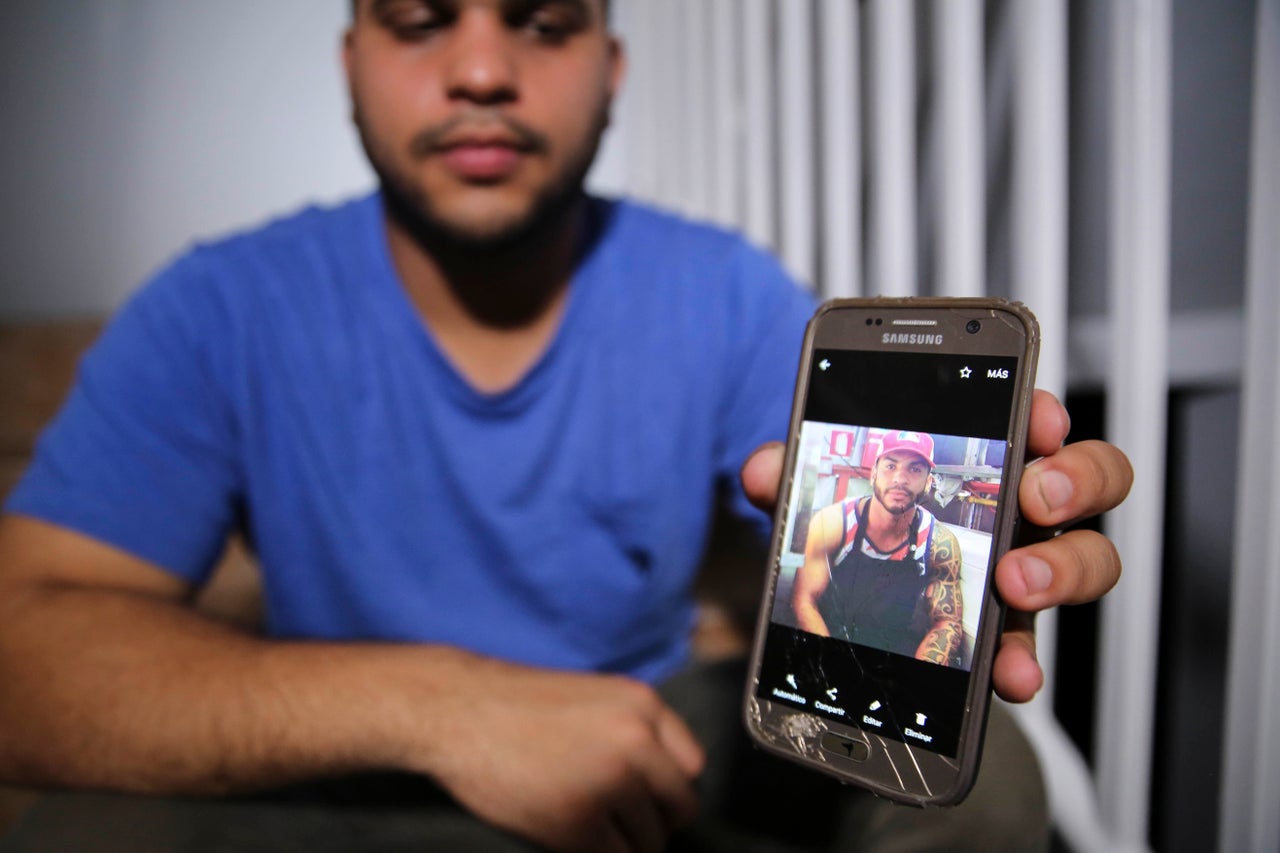 In the four weeks after Hurricane Maria devastated Puerto Rico, leaving the island largely without power and with limited access to drinking water, doctors fear Romsy's case is hardly unique.
On Thursday, Puerto Rico state epidemiologist Carmen Deseda announced there are 74 suspected leptospirosis cases reported in October. The number significantly surpassed its average of 60 reported cases a year for the disease. Four of the suspected 74 cases resulted in death.
The Puerto Rican government continues to assuage public fears as they await formal confirmation of deaths related to the disease, but doctors told HuffPost the U.S. territory is ripe for an outbreak of leptospirosis and other endemic diseases on the island if more aggressive preventive action isn't taken soon.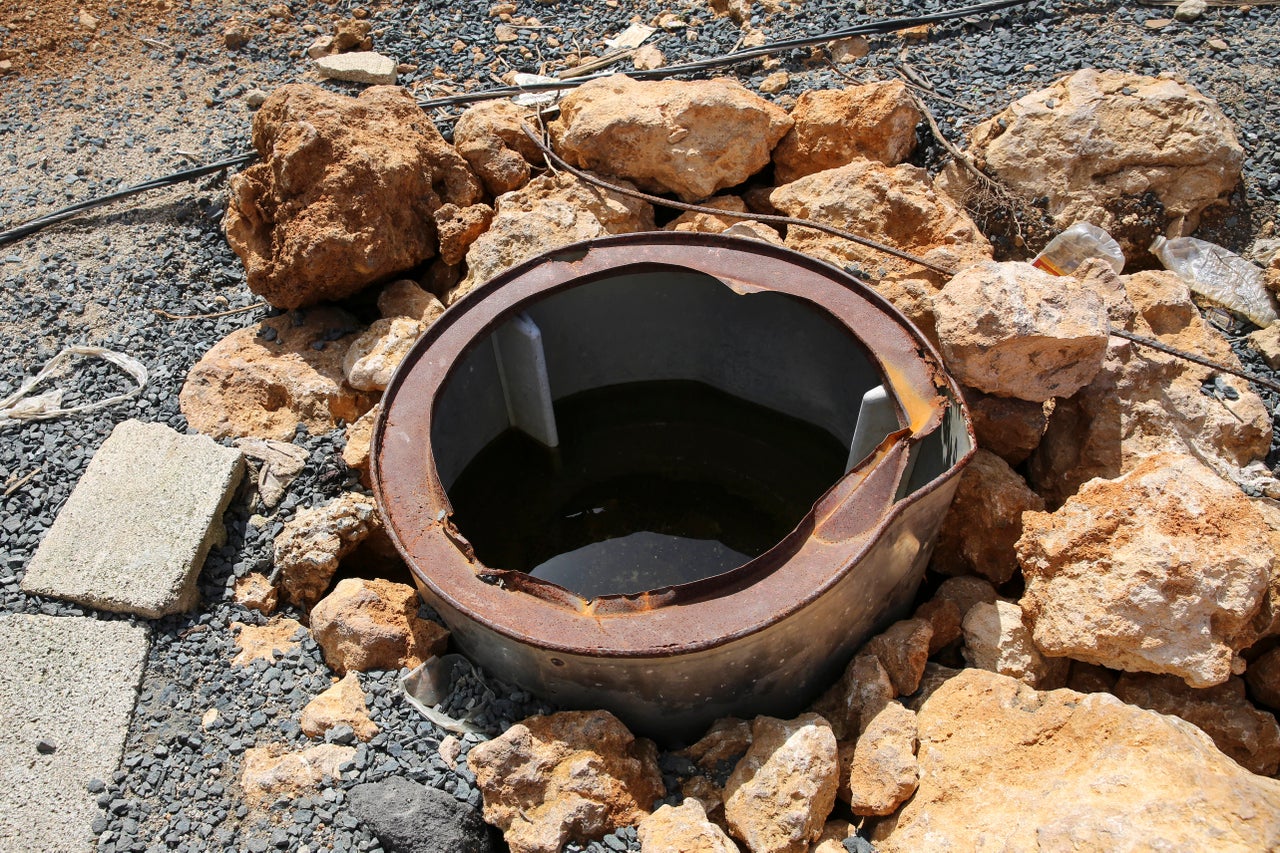 'The potential for outbreak is imminent'
Leptospirosis is spread through the urine of infected animals, including rats, pigs, dogs and horses. When a person comes into contact with water, mud or soil that has been contaminated by an infected animal's urine, the bacteria can enter the body through open abrasions or mucous membranes in the eyes, nose and mouth, according to the U.S. Centers for Disease Control and Prevention. The current conditions in Puerto Rico are ripe for this type of infection.
Common symptoms include high fever, headache, chills, fatigue and muscle aches, said clinical epidemiologist David Capó, who previously worked at the CDC's National Center for Health Statistics and now serves as a consultant at Abarca Health in San Juan. Leptospirosis is rarely contagious between humans.
The disease often mimics many viral infections, making it hard to diagnose, Capó said. It is often underreported or misdiagnosed as dengue, a viral disease transmitted via mosquitoes. But unlike dengue, leptospirosis can be treated early on by using antibiotics. If left untreated, in some strains of the disease, patients may hemorrhage in the lungs or experience kidney failure and die.
Capó said the government isn't responding quickly enough. Officials need to communicate the risks of the disease to both patients and doctors on the island.
"I would say the island is at risk of outbreaks of influenza, leptospirosis, dengue," Capó said. "The potential for outbreak is imminent."
'The suspicion is so great that you don't need to wait for lab results'
A doctor at Dr. Federico Trilla Hospital in Carolina who spoke to HuffPost says he knows of at least one death connected to leptospirosis and three current suspected cases being treated.
"There are cases, that despite not being confirmed, the suspicion is so great that you don't need to wait for lab results," said Dr. Cruz, whose name has been changed because he did not have permission to speak on record. "There was a patient, a 28-year-old man that in less than five days the disease killed him."
Dr. Cruz, who received details of the case from a fellow doctor at the hospital, told HuffPost that the patient had gone to three different hospitals before arriving at Dr. Federico Trilla hospital, around 13 miles east of San Juan. At each hospital he had been discharged with a virus diagnosis. No doctor had considered leptospirosis.
By the time the patient arrived at Dr. Cruz's hospital he was experiencing organ failure. Compounding the problem: the hospital had no functioning intensive care unit due to a lack of electricity. Despite the administering of antibiotics, and an attempted transfer to a hospital with a working intensive care unit in San Juan, it was too late.
"In less than four hours of having been in our hospital with suspected leptospirosis, he died," Dr. Cruz said.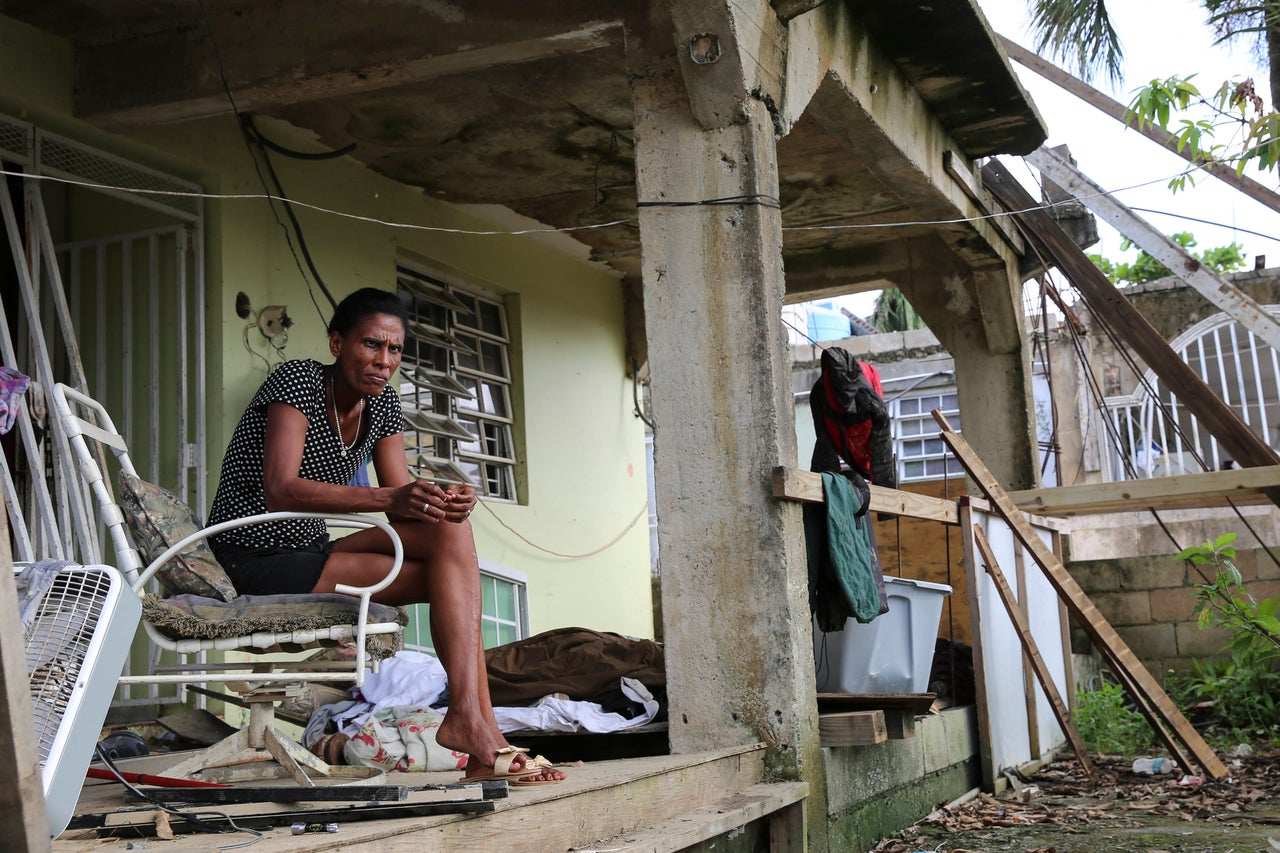 'Once it's too late, I'll be blunt, the patient will die'
Officials in the government say they are working to prevent outbreaks. Puerto Rican governor Ricardo Roselló told Huffpost the deaths that are suspected to be linked to leptospirosis are pending confirmation from the CDC.
When asked if the health system on the island currently had the infrastructure to deal with a possible outbreak of any disease, Roselló admitted that the hospital system is "very frail," with only 20 hospitals running on the electric grid and the rest running only partially on generators.
As far as preventive measures for outbreaks, Roselló assured HuffPost that his government was doing an "aggressive" campaign with flyers.
But, Dr. Cruz says he hasn't heard of any campaigns, and he feels the government should not be waiting for CDC confirmation of leptospirosis deaths before alerting communities of the risks.
"We have all of the elements for that bacteria to grow and spread, and with preventative antibiotics, we can save lives," Dr, Cruz added. "Because once it's too late, I'll be blunt, the patient will die regardless of what we do. And it's up to a 70 percent mortality rate if the infection reaches the lungs."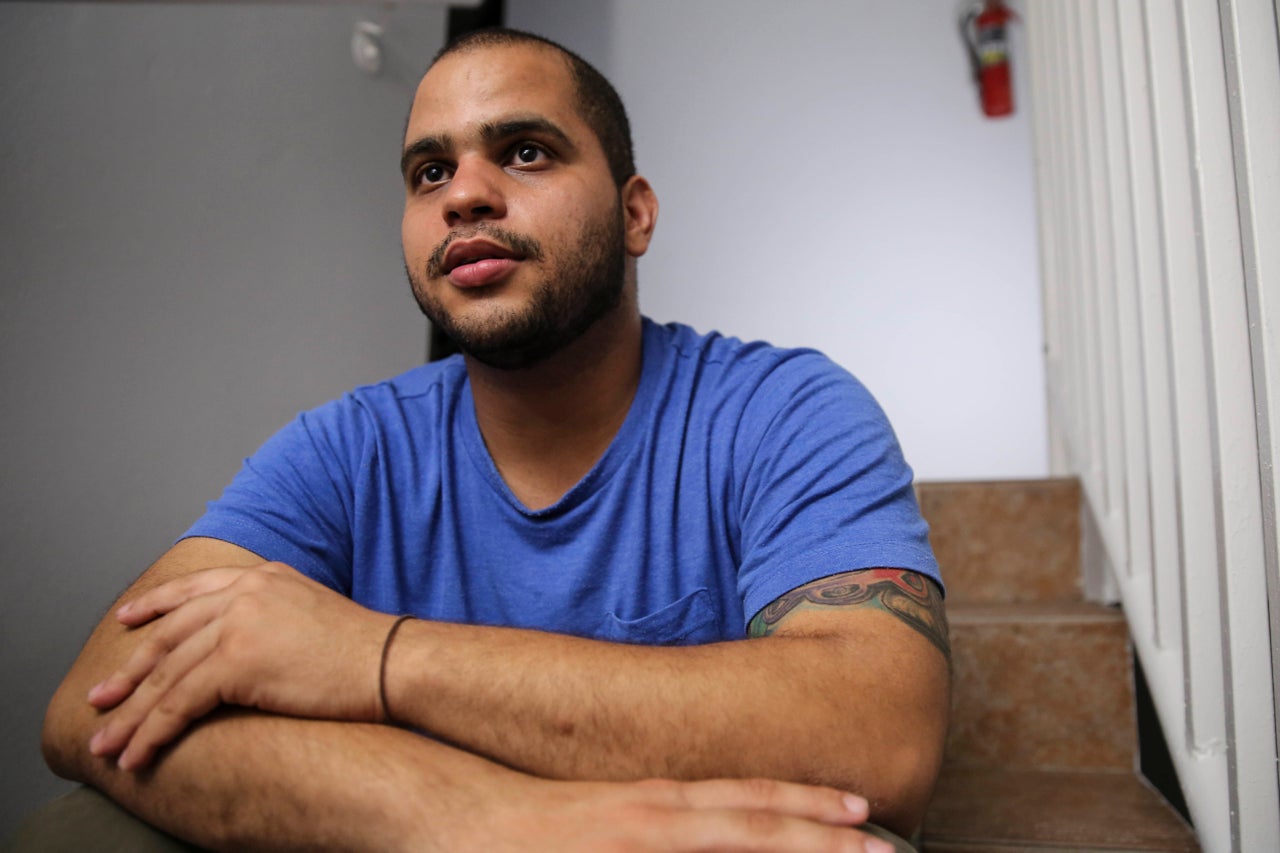 'We never imagined that he would die'
As the coquí frogs began to sing in the background, Christian Romero described the circumstances of his brother's death. Romero suspects his brother contracted the disease when he washed his clothes in a nearby river. Without running water or electricity there was no where else to do it.
"Romsy was always a strong man, an athlete, a baseball player," said Romero, who works as counselor for patients who suffer from substance abuse. "He was a regular person that felt sick and looked like he had a virus. Everybody recovers from that. One or two days pass by and you get back to normal."
At the health center the doctors told Romero and his family what leptospirosis was, that it was very dangerous, he added. "That's why we took him to the hospital. We never imagined that he would die."
Romero said his brother, who lived in Guaynabo, lost 15 pounds in the days that the disease progressed, something that was "devastating" for his family to witness after having known him as a fit and healthy man. He also said he hoped his brother, who was the father to a 7-year-old girl, will be remembered for how much he loved to help people.
"The days after the hurricane, he would help his neighbors clean their water cisterns," Romero said. "[I remember him] checking on people whose homes were flooded, unclogging culverts, so that people would be okay."
Before his death, one of Romsy's goals had been to join the U.S. Army. Romero said the decision was motivated by the economic situation in Puerto Rico and because he wanted to "contribute to his country."
Romero has had very little time to mourn his brother. He and his family are still living with the aftermath of the hurricane, just like the millions of other Puerto Ricans on the island.
"The same can be happening to other people who can be getting infected with this or another bacteria," he said. "We listen in the radio all the time about problems with the gas, about lack of food, about problems with the water ... It is a lot of information that generates a lot of uncertainty. We fear for our health, for our lives."
Before You Go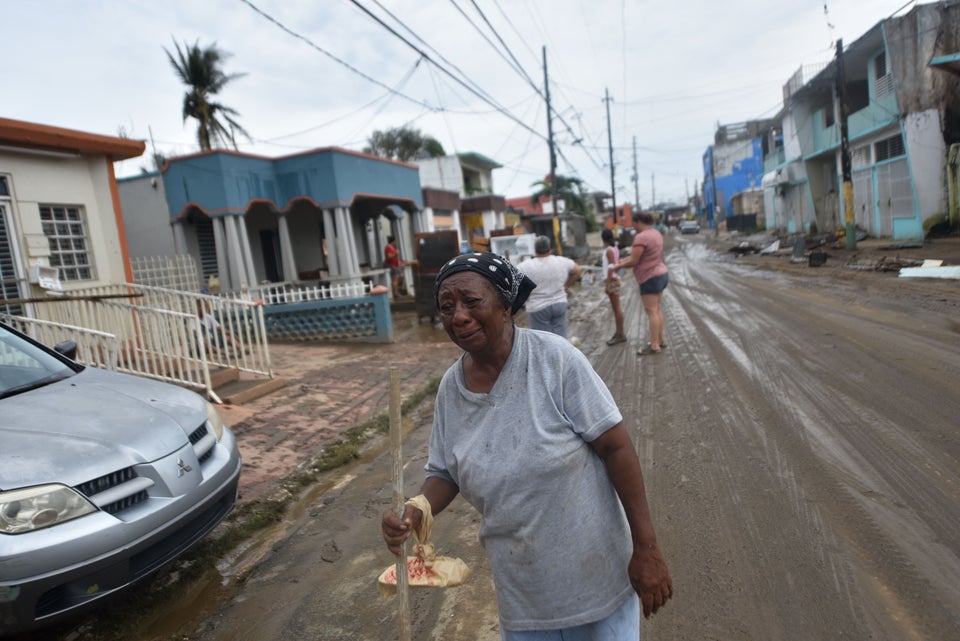 Puerto Rico Reeling After Hurricane Maria
Popular in the Community