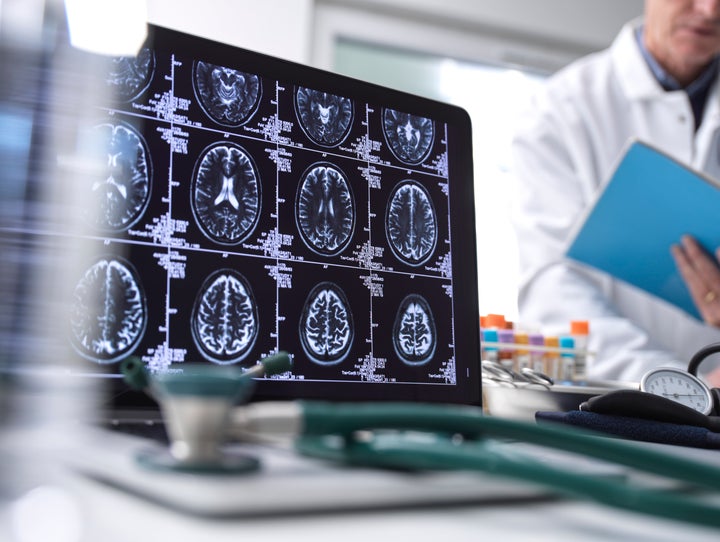 Alzheimer's is a heartbreaking medical condition that affects millions of people and families. It can cause debilitating issues like memory loss, confusion and personality changes. According to the Centers for Disease Control and Prevention, roughly 5.8 million Americans are living with the disease as of 2020, making it the most prevalent form of dementia.
"It's a horrible disorder that is, unfortunately, extremely common [and] very burdensome to patients' families and devastating for the folks involved," said Dr. Thomas Wisniewski, director of the Alzheimer's disease research center at NYU Langone Health.
However, a piece of recent news may offer some measure of hope: Last week, the Food and Drug Administration fully approved Leqembi, a medication intended to slow the progression of Alzheimer's.
"This is the first fully FDA-approved disease-modifying therapeutic approach for Alzheimer's disease," Wisniewski said. "This is a major milestone for the field, as well as for patients."
Below, experts explain who may be eligible for Leqembi, when it will be available and what it means for people with Alzheimer's disease.
Leqembi is intended for early-stage Alzheimer's disease.
The drug "is for people with mild cognitive impairment or very early stages of Alzheimer's disease dementia," said Dr. Anjali Patel, a cognitive neurologist at the Atlantic Neuroscience Institute at Overlook Medical Center in New Jersey. "This medication is not for moderate or advanced dementia."
Wisniewski noted that Leqembi isn't intended for people who have any other significant cause of cognitive symptoms. People also need to meet specific medical requirements before being authorized to take this treatment. Your doctor, or your loved one's doctor, will determine eligibility for this treatment by running tests.
Additionally, Wisniewski said specific medical conditions — like being on blood thinners, or having epilepsy or a bleeding disorder — could exclude you from the treatment. "Patients do have to be carefully assessed," he said.

It's distributed through an infusion.
According to Patel, Leqembi is an intravenous infusion given every two weeks. Because of this, she said, some of the most common side effects are infusion-related reactions (think bruising and pain).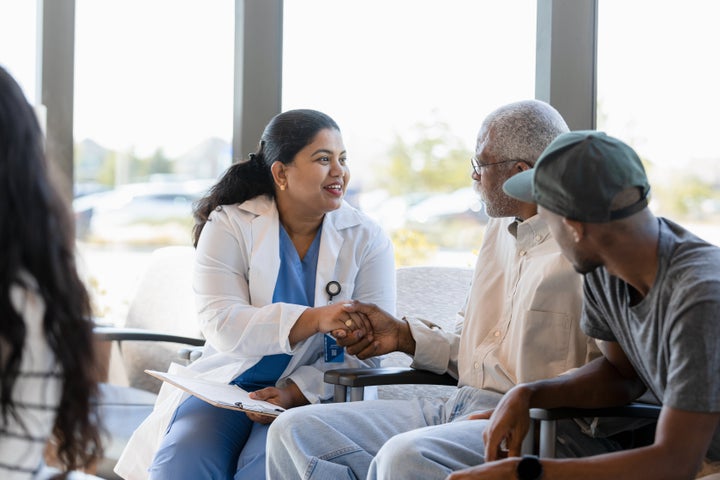 It slows down the progression of Alzheimer's, but it doesn't eliminate the disease.
Wisniewski said this medication has been shown to slow down the memory-loss aspect of Alzheimer's disease. The medication works by helping to clear proteins and plaque that create lesions in the brain responsible for the development of the disorder.
"In the clinical trial over the 18 months of treatments, there was a 27% reduction in cognitive decline. So, that's a highly statistically significant difference in the treated versus the placebo patients," Wisniewski said. "It's estimated that over that 18-month period, it delayed disease progression over a period of around five months."
"If the treatment is extended beyond 18 months, it's possible there will be more striking clinical benefits," he said. "But that remains to be determined."

And the opposite could be true, too. "It's not known whether that benefit is durable beyond 18 months ― the data just isn't there," said Dr. David Knopman, a clinical neurologist at the Mayo Clinic. "It's not a criticism, it's just not there."
While all of this is a huge step for Alzheimer's treatment, it isn't a miracle yet.
"What's important for patients to keep in mind, and for doctors to emphasize, is while this medication may decrease the rate of clinical decline that occurs with Alzheimer's disease, it is not a cure or reversal of the disease," Patel said. And, as noted above, people with more advanced stages of Alzheimer's are not eligible for the medication.
There are risks associated with Leqembi.
"The drug does have adverse events," Knopman said. But, compared to other Alzheimer's drugs, "it has the best safety profile," he added.
About 1 in 5 patients in the first year experience symptoms known as amyloid-related imaging abnormalities, or ARIA, Knopman said. "It's the principal and worrisome adverse events that occurs with these drugs," he noted. This can include serious concerns like hemorrhage and brain swelling.
"In the clinical trial, symptoms of brain swelling and bleeding were typically mild, but can be fatal," Patel said.
In some folks, these were asymptomatic reactions, Wisniewski noted.
While this is a scary risk, Patel pointed out that people on this medication will have regular MRIs with their doctor to monitor for any signs of ARIA. Wisniewski also noted that patients who had adverse reactions in the clinical trial stopped treatment for a period of time as determined by a doctor.
As with all medications, there are risks associated with the treatment — but that doesn't make it any less important a step in Alzheimer's research. Knopman said this drug does have benefits when balanced against the risks.
"I think it's up to patients and their families, hearing the whole story honestly, with no sugarcoating, [to] let them decide," he said.
The exact availability timeline will likely vary.
A few factors may determine when this medication is available in your community: where you live, your access to comprehensive hospitals and your insurance.
"We are awaiting more information and guidance from neurology societies, FDA, Eisai Co. [the pharmaceutical company that makes the drug] and insurance carriers such as Medicare regarding eligibility requirements, side effect management and cost coverage," Patel said. "This process may take up to several months."
Wisniewski said that NYU plans to begin administration to at least a limited number of patients as soon as this month.
Additionally, some people started taking the medication when it received FDA accelerated approval in January, Wisniewski said ― though it was largely limited to those who could afford the medication out of pocket. (Out of pocket, the drug costs $26,500 a year, according to Knopman.)
To find out when this drug will be available for you or a loved one, it's best to talk to your doctor.
Hopefully, this means more Alzheimer's treatments are on the horizon.
Wisniewski said this is a positive development, and that there may be more Alzheimer's medications on the way.
"We're hoping that there are a number of other agents that are in development that are similar or perhaps better than Leqembi in the works," he said. "The hope is that in years to come, there would be a wider set of choices for patients for disease-modifying therapeutic interventions, that one will be able to tailor therapeutic approaches to a given patient more accurately."
Support HuffPost
A No-B.S. Guide To Life
Popular in the Community