An outrageous case of alleged police misconduct left a Lincoln, Neb., man in need of help.
Supporters have set up an account for Leroy Duffie, a double-leg amputee, in the wake of the lawsuit he filed Aug. 22 against the City of Lincoln.
In the suit, obtained by The Huffington Post, Duffie, an African-American, accuses Lincoln police officers of manhandling and humiliating him at gunpoint without cause during a Sept. 3, 2011, traffic stop.
Disability Rights Nebraska told HuffPost the incident resulted in Duffie, 58, "desperately" requiring trauma therapy and treatment for broken teeth that prevent him from eating properly. He also suffered a torn rotator cuff that makes it difficult for him to walk with his cane.
"He can't afford the help," his attorney, Bruce Mason of Disability Rights Nebraska, said.
(The story continues after the photo.)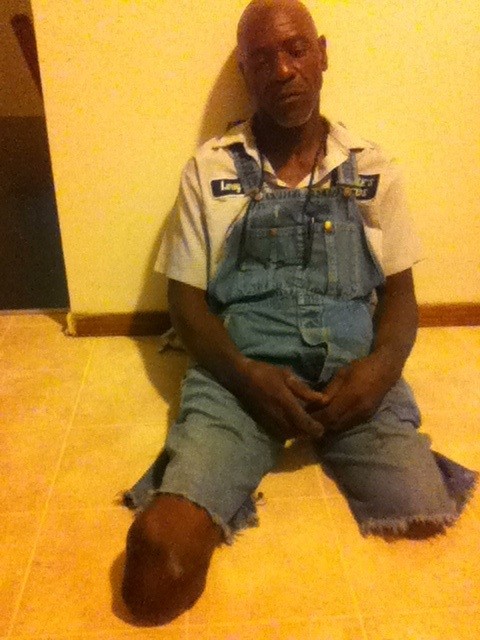 Credit: La'Terria Duffie
According to the suit, Duffie was pulled over for no apparent reason, and police with guns drawn demanded that he exit the van with his hands up. Duffie explained that his two prosthetic legs prevented him from raising his arms and getting out at the same time.
Police insisted, and Duffie tumbled out of the captain's seat, losing his legs while smashing his head and shoulder against the pavement. Cops jammed their knees into his back and handcuffed him as he cried out in pain. Without reasonable suspicion, the suit contends, police searched his van while other officers teased him, allegedly calling him a "cripple crawling around."
After 30 minutes and a search that yielded nothing, police finally uncuffed Duffie and let him crawl under his van to retrieve his legs, according to court documents.
When reached for comment by HuffPost, a police spokeswoman said the department could not discuss pending litigation.
Duffie asserts that police used excessive force and violated his civil rights. He also seeks damages for medical expenses and diminished earning capacity.
After the encounter with police, Duffie immediately seemed troubled and closed the Rock of Salvation Ministries church where he served as pastor, his wife, Stacey, told HuffPost. He still has nightmares about the incident. "He wakes up in the middle of the night and screams and shouts in the middle of his sleep, 'Stop, stop, I'm disabled,'" she said.
According to Susan Miller Schoen, a case advocate with Disability Rights Nebraska, Duffie previously worked as an auto detailer.
Duffie and his wife, who uses a wheelchair, are both on disability and have two children at home, the advocate explained. Duffie lost one leg below the knee and one above the knee at age 19 when he pulled over to change a tire and got hit by a drunk driver, Schoen said.
Those wanting to help Duffie can make out a check to The Leroy Duffie Donation Account and mail it to The Leroy Duffie Donation Account, Wells Fargo East Park Branch, 6600 O Street, Lincoln, Neb., 68510. Or you can submit the check in person at any Wells Fargo branch around the country.
Support HuffPost
The Stakes Have Never Been Higher
Related
Popular in the Community