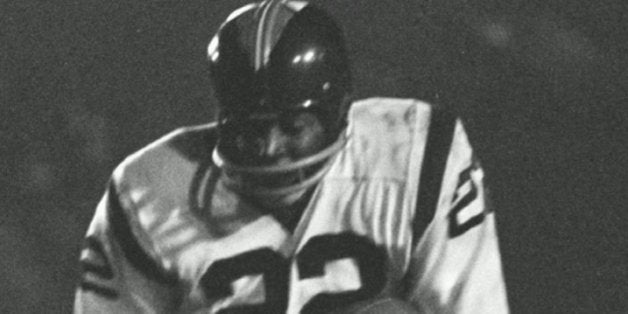 A relative of a former NFL player who was a pioneer for civil rights in sports made a bombshell allegation.
David Irons, the nephew of former Redskins running back Leroy Jackson told Yahoo Sports that his uncle was cut from the team "because they caught him in a hotel room with a white woman."
"Can you believe that?" Irons said, "They cut him for something that's so common today. It's unreal."
In the Yahoo Sports interview, Jackson seemed to confirm Irons' claim.
When asked why he was cut, Jackson said, "I think it probably was about a woman... interracial things and not being able to hold onto the ball."
Jackson made history for being one of the first black players to be drafted for the Washington Redskins. While other teams in the NFL integrated much earlier, the Redskins held out until 1962. Yahoo Sports points out that owner George Preston Marshall was dead-set against hiring any black players until the Kennedy's administration pressured them to do so.
Jackson wasn't the first black player drafted, but he was the first to actually play a game.
The NFL has a long history of racism that extends far beyond the Redskins. James Harris, the first black quarterback in the NFL, described the alienation and humiliation he suffered. In once instance, he told 60 Minutes, all of his fellow teammates were put up in a hotel-- except for him. He stayed at a YMCA and was asked to clean the equipment.