They say good food is the way to a person's heart ― and that's just what these French entrepreneurs are hoping.
Frenchmen Louis Jacquot and Sébastien Prunier started a catering company called "Les Cuistots Migrateurs" ― or "The Migrant Cooks" ― in February, employing refugees and migrants who cook and serve their native foods to Parisians.
The goal is both to provide job opportunities, and to change French people's perceptions around migrants.
"Refugees are all over the news," Jacquot told The Huffington Post. "They are here but their skills are not valued. We wanted to give them the opportunity to show what they're able to do ― and also make French people meet them, and change the narrative around migration."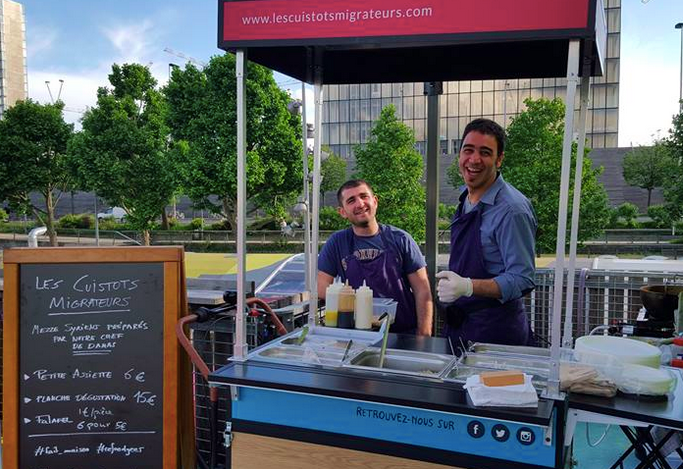 France granted refugee status to about 19,500 people last year, according to The New York Times. But those people haven't always received a warm welcome in the country. Last year, a mayor of a Southern French city said to Syrians, "You are not welcome here." And in late 2015, France's far-right party, The National Front, won big in regional elections, on an anti-immigrant platform.
It is in this environment that Les Cuistots has expressly employed nine cooks from Syria, Ethiopia, Sri Lanka and more. Since February, they've catered about 20 events.
"All people know is what they see on TV and read about 'la jungle' in Calais," Jacquot said, referring to a makeshift refugee camp in northern France known for its dire conditions. "We have had people being served by a refugee, and say, 'Where are the refugees?' He was just in front of them. But because he was wearing sunglasses and speaking French ... People need to realize that refugees are here, around us, and they're people just like us, trying to build a life."
The company also has a stand on the rooftop of concert venue and restaurant Le Petit Bain, where two Syrians cook and sell Syrian appetizers all summer through September. For Sunday brunches and special events, Les Cuistots brings in chefs from other countries.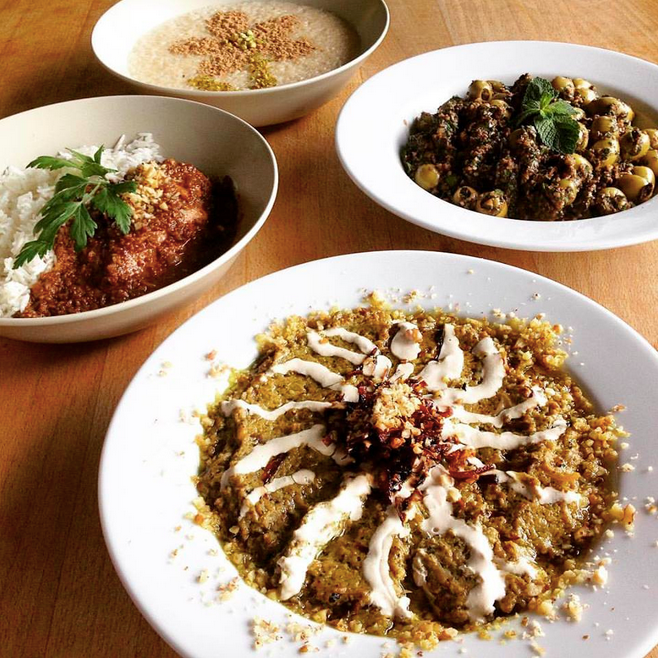 For Jacquot, it's as much about employing migrants and changing perceptions as it is about bringing some diversity ― and authenticity ― to the French palate.
"It's a shame that many restaurants here sell food from a foreign country, but those cooking it aren't from there ― most sushi shops in Paris are actually owned by Chinese people," Jacquot said. "For us it's important that the chefs cook their own food, that it's not Syrians cooking French boeuf bourguignon."
The business is still growing. Currently the Syrian chefs at Le Petit Bain are the only ones employed full time, and the rest of the cooks are under short-term contracts, renewed as catering opportunities come in. Jacquot's hope is that in the future, they will be able to employ all of the chefs full time.
Jacquot also envisions a future beyond catering, maybe with a food delivery service or a food court showcasing all the cuisines. But his ultimate goal is to have the model replicated by others.
"We do this with cooking, but I hope our project inspires other initiatives in other fields," Jacquot said. "The thing is, refugees are here ― they can't go back to their countries, often for years. We believe they should be seen as an opportunity, not a threat or a burden."
To order catering from Les Cuistots Migrateurs, visit its website, or to keep up on its latest events in Paris, check out its Facebook page.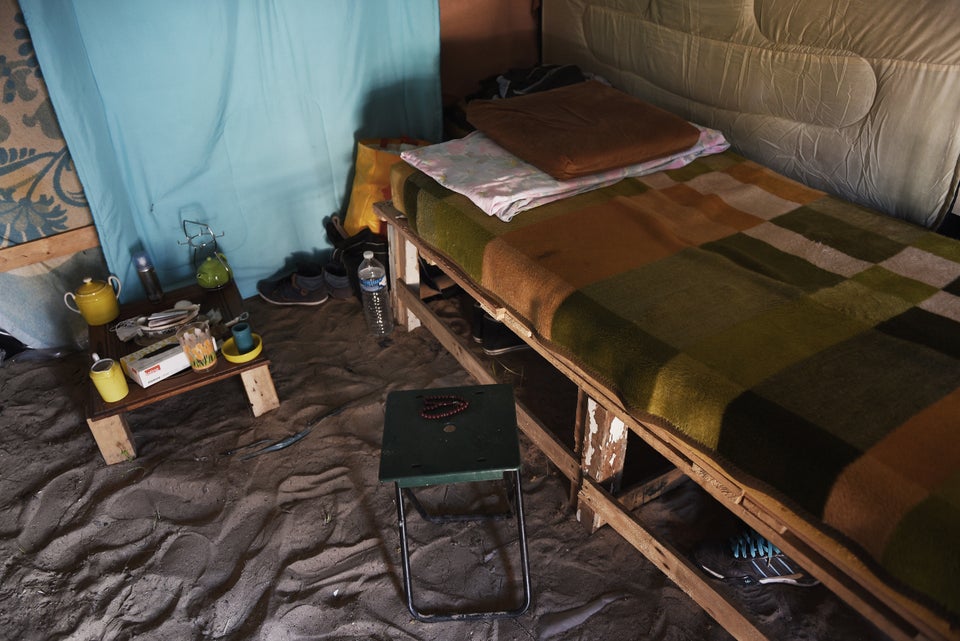 Inside The Homes Of The Calais Refugee Camp