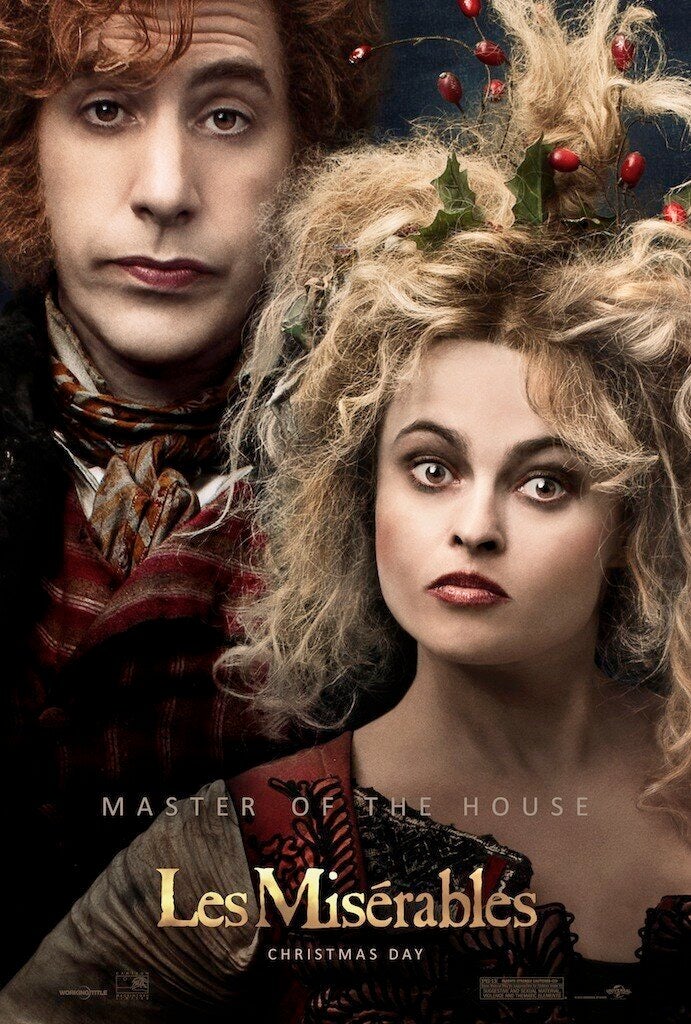 "Les Miserables" fans can stop dreaming a dream about what Sacha Baron Cohen and Helena Bonham Carter look like in in the new film. The two stars play the Thenardiers in the anticipated adaptation of the famed musical, and they appear together for the first time on the latest character poster for Tom Hooper's epic, debuting exclusively here at The Huffington Post.
Additionally, HuffPost has a new character poster featuring Cosette and Marius (Amanda Seyfried and Eddie Redmayne).
Previous character posters for "Les Miserables" have included Hugh Jackman (as Jean Valjean), Russell Crowe (as Javert), Anne Hathaway (as Fantine) and Seyfried by herself. As fans of the musical (and/or Victor Hugo novel) might remember, the Thenardiers are duplicitous parents of Eponine (played by newcomer Samantha Barks) and factor heavily in the film's tragic last act.
"Les Miserables" is one of the year's biggest presumed Oscar contenders. Hooper, who won an Academy Award for "The King's Speech," had his performers sing live-to-tape during filming, a process that isn't normally done on movie musicals. For more on "Les Miserables," watch the behind-the-scenes feature at the bottom of this post.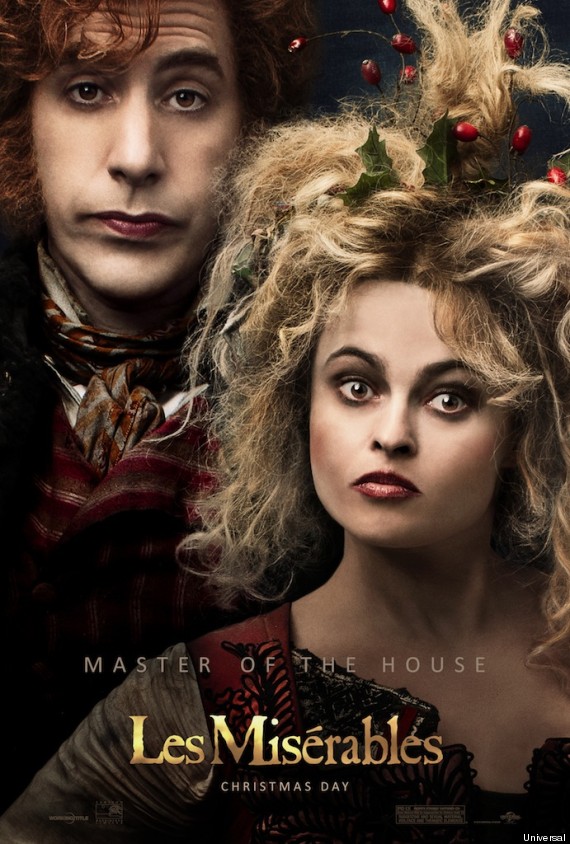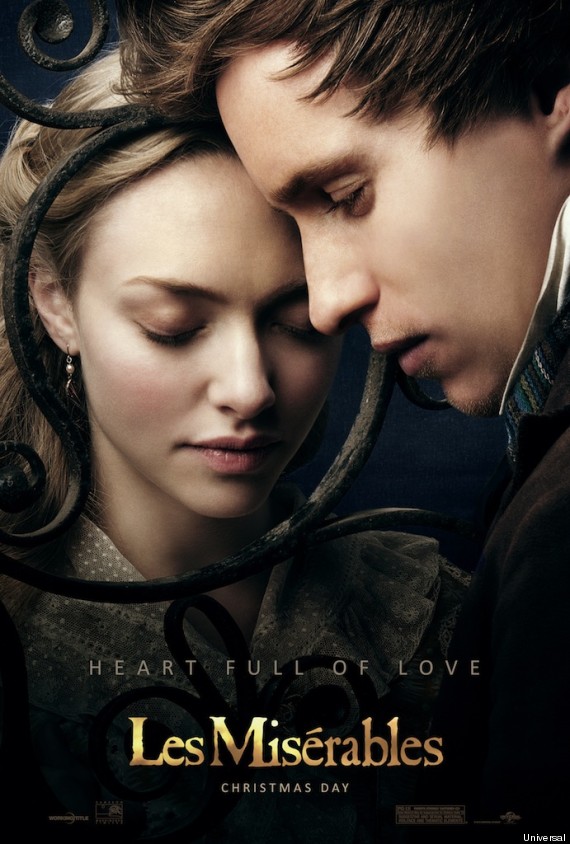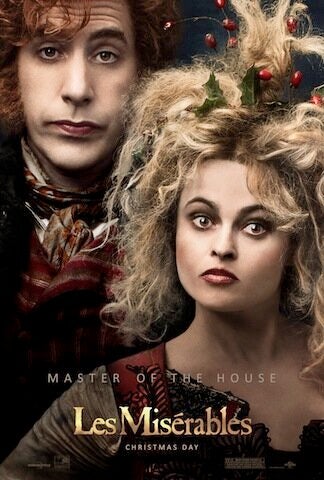 'Les Miserables' Posters
Popular in the Community