Tom Hooper's movie musical version of "Les Miserables" is shaping up to be one of the most impressive productions of -- dare we say it? -- all time. In a new extended look trailer, viewers are taken behind the scenes, where we see the likes of Hugh Jackman, Anne Hathaway, Russell Crowe, Amanda Seyfried and more singing and explaining the process of creating the movie.
Hathaway stars as Fantine, the doomed character who provides the play's emotional apex when she sings "I Dreamed a Dream." The actress' performance -- revealed in the film's first trailer -- has been widely hailed as beautifully raw.
All of movie's stars praise Hooper. The "King's Speech" director decided that the cast would sing on camera -- a bold move given that the production of most movie musicals is split into two segments. First, as Jackman explains, the cast would normally go into a studio and lay down the recordings of their respective songs. A few months later, the actors and actresses would reconvene and film their scenes -- with the recordings being played back.
But Hooper decided that a play as emotional (devastating, really) as "Les Mis" required an extra touch, and the cast was up for the challenge. Watch the extended look (teased yesterday on the movie's Facebook page) above and let us know what you think in the comments. Is it safe to say we're all excited for this one?
"Les Miserables" lands in theaters Christmas Day.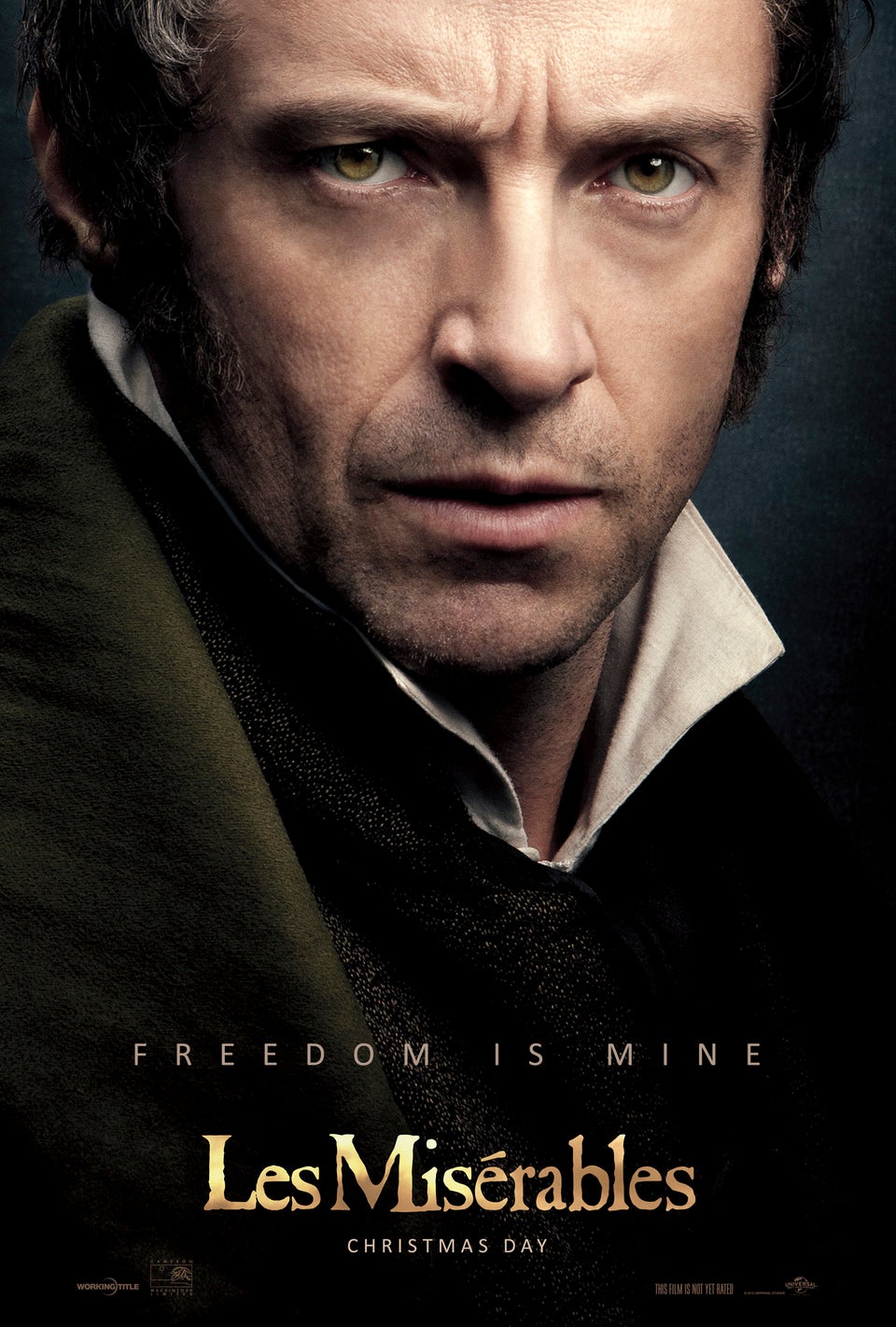 'Les Miserables' Photos
CORRECTION: A previous version of this article erroneously stated the release date as Dec. 14.

Popular in the Community