At first glance, it looks like the Me Too movement toppled Les Moonves. The former CBS chief executive is arguably the most powerful executive in the post-Weinstein era to lose his job following accusations of sexual misconduct.
The CBS board of directors fired Moonves Sunday after a second New Yorker piece on his sexual misconduct, written by Pulitzer Prize-winning reporter Ronan Farrow. Farrow's first investigation of Moonves ran in July. In all, a dozen women said they experienced harassment, intimidation and abuse at the CEO's hands.
But look closer, and you'll see that Moonves actually got the boot for reasons that have less to do with the rising power of women and more to do with the clubby world of corporate America's boardrooms, where older white men rule the roost and women are hard to find.
The board stopped defending Moonves, not after hearing or reading the onslaught of damning accusations, but only when they realized he had been lying to them, according to a deep dive published in The New York Times on Wednesday. Moonves reportedly let down his buddies on the board ― five men, whose average age is 80. They were ride-or-die for the CEO.
"I don't care if 30 more women come forward and allege this kind of stuff," 83-year-old producer Arnold Kopelson, who until recently sat on CBS's board, reportedly told his colleagues in a meeting after The New Yorker's July report. "Les is our leader and it wouldn't change my opinion of him."
(Kopelson also recently emailed comedian Kathy Griffin, urging her to formally apologize to President Donald Trump for a performance art piece criticizing the president. He even drafted a letter of apology for Griffin. "If you don't do exactly what I have written, your career is over," he told her.)
The CBS board was aware of the accusations against Moonves since at least January, according to reports, but did almost nothing to investigate ― aside from asking Moonves if there was any truth to the claims. Moonves denied them, and continues to deny them publicly.
"I don't care if 30 more women come forward and allege this kind of stuff. Les is our leader and it wouldn't change my opinion of him."
It was only when the board learned Moonves hadn't told them the full story that they turned on him. The men on the board didn't seem upset about the way Moonves allegedly harassed and retaliated against women in the industry and within the company. (One woman told the Los Angeles police that Moonves forced her into performing oral sex.) Rather, they were unhappy because he'd betrayed their trust.
"He broke the bro code," said Jennifer Berdahl, a professor at the University of British Columbia who studies sexual harassment. "That's why they fired him. He could've gone ahead and kept sexually harassing women."
The only board member who seemed to care about the CEO's sexual misconduct was Shari Redstone ― and her fellow board members weren't inclined to believe her. Redstone, one of only three women on the board, got the gig through her father, 95-year-old media mogul Sumner Redstone, who spun CBS out of its parent company Viacom more than a decade ago.
Shari happened to be in a major power struggle with Moonves over the company's future: She wanted to re-merge Viacom, which is struggling, with CBS, which is doing well.
Moonves and his team of octogenarians were fending her off. They'd even gone to court seeking to diminish Redstone's power on the board.
No one is arguing that Shari Redstone is some kind of boardroom feminista. It seems clear that the Me Too accusations gave her the leverage she needed to win the power struggle.
Still, it's not hard to see how her gender was part of the reason Moonves' camp was fighting so hard.
"The fact that Redstone was female and Moonves, who fetishized mafia culture, was male absolutely contributed to the factions on the board," said Liz Stapp, a professor at the Leeds School of Business at the University of Colorado. "Moonves saw himself as Don Corleone and saw Redstone as threatening his control over the CBS family."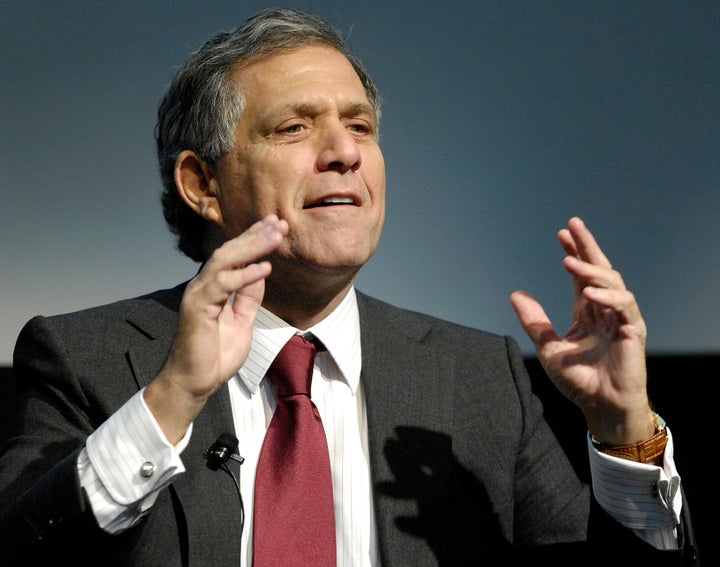 Other reports about Moonves have emerged that corroborate the picture of a man not just guilty of overt sexual advances and retaliation ― but one who is generally hostile to women.
The creator of the CBS hit show "Designing Women" wrote in a blog post this week that after Moonves took the helm at the network, she was sidelined.
More broadly, she said, CBS went from being a place known for running TV shows about strong independent women ― a la "Murphy Brown" and "Cagney & Lacey" ― to a home for crime procedurals starring mostly white guys ("CSI: Ad Infinitum").
"For years, Moonves loaded up the network with highly profitable, male-dominated series, always careful to stir in and amply reward an occasional actress," writes Linda Bloodworth Thomason in The Hollywood Reporter. "But mostly, he presided over a plethora of macho crime shows featuring a virtual genocide of dead naked hotties in morgue drawers, with sadistic female autopsy reports, ratcheted up each week. ('Is that a missing breast implant, lieutenant?' 'Yes sir, we also found playing cards in her uterus.')"
Thomason's story illustrates how sexual harassment goes far beyond sex, and becomes what Berdahl called "gender harassment," where women aren't necessarily hit on at work but are put down, ostracized or alienated.
Gender harassment and sexual harassment go hand in hand, Berdahl said. "They play off each other."
Moonves set the tone at the top ― only acting friendly to women if they played a certain kind of sexualized role. "He creates this atmosphere that only men can succeed in, and it's like open season on women," Berdahl said.
HuffPost's Yashar Ali reported last week that Moonves took pains to shut down Janet Jackson's career after the infamous "wardrobe malfunction" incident at the 2004 Super Bowl.
It's no coincidence that other men at CBS have been ousted over sexual misconduct allegations, including news host Charlie Rose and "60 Minutes" executive producer Jeff Fager, who was fired Wednesday.
The CBS board ― overwhelmingly white, male and elderly ― is hardly an outlier in corporate America. Men hold nearly 80 percent of the board seats in the S&P 500. There are still companies without a single woman on their boards, including TiVo and Skechers.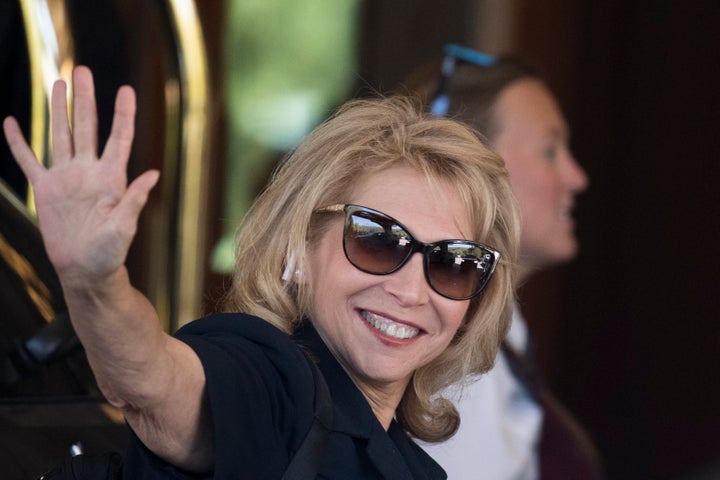 CBS's board was a bit older than most. The average age of a board member at a top public company is in the 60s.
Many board members are handpicked by the company's chief executive. They're pals, Stapp said. And they're not always selected for their oversight and expertise.
"The same elderly, underprepared men were on the Lehman Brothers board," Stapp said, referring to the investment bank whose collapse led to the financial crisis a decade ago.
About half of the people who sit on corporate boards are themselves former CEOs, and are thus more likely to sympathize with whoever is running the company than with some women who claim they were mistreated.
Boards have been glacially slow to adapt to Me Too, Stapp said. Very few have directors with expertise in human resources who could work on overhauling standards and practices around sexual harassment.
CBS's board adapted on the fly this week. The board members devoted to Moonves stepped down and were replaced with three women and three younger men, including Richard Parsons, the former head of Time Warner and one of the few African-Americans ever to serve as CEO of a media company.
Will this uptick in diversity translate into meaningful change at CBS? Signs are mixed right now. The investigations into Moonves' conduct and the culture at CBS are ongoing.
CORRECTION: A previous version of this story misstated the last name of Arnold Kopelson as Kopelman.
Popular in the Community