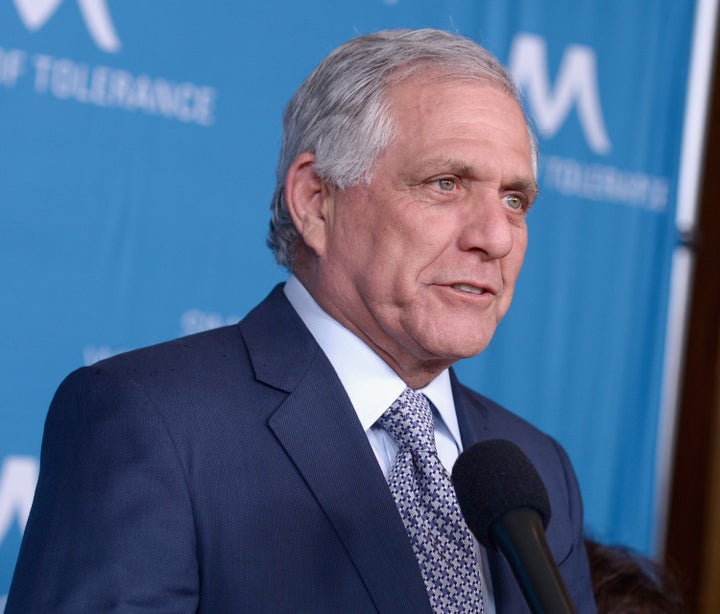 It's been more than three weeks since The New Yorker published Ronan Farrow's damning article on Les Moonves, the longtime chief executive of CBS.
The allegations were horrifying: The 68-year-old groped and grabbed at women in professional settings. He "lodged" his tongue down one prominent actress' throat. He put his hand up producer Christine Peters skirt at a 2006 meeting, where she had planned to pitch films with a female-friendly spin. He pinned actress Illeana Douglas down on a couch, kissing and thrusting against her.
When he was rebuffed, the women said, Moonves threatened their careers, kicking Douglas off the TV show she was working on. Peters never got any work.
The alleged sexual assault and harassment would be enough for a lawsuit under federal anti-discrimination laws, though the incidents reported by Farrow fall outside the statute of limitations. Farrow also reported damning harassment allegations from 19 current and former employees at "60 Minutes." The Washington Post followed with more allegations against another "60 Minutes" executive. This is all less than a year since CBS host Charlie Rose was fired for sexual harassment.
Yet Moonves still has a job, a surprising outcome in the Me Too era when so many men have faced swift and severe consequences for similar misconduct.
Moonves denied the accusations in a statement to The New Yorker, saying in part: "I recognize that there were times decades ago when I may have made some women uncomfortable by making advances. Those were mistakes, and I regret them immensely. But I always understood and respected ― and abided by the principle ― that 'no' means 'no,' and I have never misused my position to harm or hinder anyone's career."
CBS so far is taking its sweet time investigating his conduct. Just this week outside lawyers representing the company's board of directors sent a note to employees asking for information on harassment and misconduct in the company, according to an email obtained by HuffPost. It seems an indication that things are just getting started.
The company doesn't always move this slow ― it took only a day to fire Rose after The Washington Post exposed the allegations of sexual misconduct. CBS management sent an email to the news staff asking them to sign up for mandatory harassment training not long after that.
"There seemed to be a very serious 'we gotta fix it' attitude," one current employee told HuffPost. "With the Moonves accusations, it's just... dead silence. Nothing except for two form emails, one of which was unsigned."
The stakes are far higher with Moonves.
On his side are all the shields corporate America has to offer its well-paid CEOs: A multimillion-dollar contract that makes him hard to fire, a corporate board stuffed with older men and the lack of a succession plan. CBS is also in the middle of a power struggle with Viacom that may depend on Moonves' ability to lead the company.
The scandal is also missing the magical catalyst that's burned down so many others: Public interest. For all his power, Moonves is hardly a public name.
Just 13 percent of Americans say they've heard a lot about the Moonves allegations, according to a survey conducted by HuffPost and YouGov last week. By comparison, 45 percent of Americans had heard a lot about studio mogul Harvey Weinstein, in an October 2017 survey conducted after The New York Times published a bombshell report about his sexual misconduct.
It's clear that with Moonves, Me Too is hitting a wall ― or maybe a glass ceiling. The network executive represents the epitome of corporate power. Peak patriarchy, if you will.
"He's the most powerful person to be exposed in the MeToo era," said Shaunna Thomas, the co-founder of UltraViolet, the activist group that worked to push Bill O'Reilly out of Fox News and Steve Wynn off his perch at the company he founded. "Along with that power comes a heightened degree of caution on the part of people who could make that decision."
CBS isn't doing nothing about Moonves. One week after the New Yorker story came out, the company's board of directors sent a note to employees explaining that they'd hired two law firms ― big corporate outfits practiced in defending companies from allegations of harassment ― to look into the matter.
"As the investigation progresses, we will be limited in what we can tell you, but we will try and keep you updated as much as practicable while respecting the integrity and timing of the investigative process," said the email, obtained by HuffPost.
Thomas said her group is monitoring CBS closely now. "Companies like CBS, we see you, it's not OK."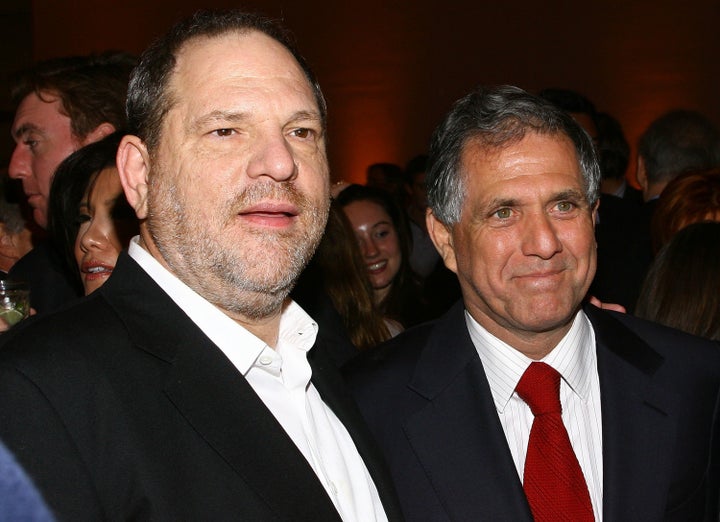 The law firms will also continue an investigation into CBS culture that was launched in May after more allegations of sexual misconduct by Rose surfaced.
Through a representative, the board declined to tell HuffPost how long its new investigation would take or what it hoped to accomplish.
In a statement, the board was vague: "All of the information gathered in the investigation thus far will be taken under consideration."
On Wednesday, investigators sent an update in a companywide email, obtained by HuffPost, from the lawyers leading the charge. "We will work as swiftly as possible while applying the experience, sensitivity and judgment that this investigation requires. We will also take steps to protect your identity to the full extent provided by law, if you ask that we do so," write Nancy Kestenbaum of Covington & Burling and Mary Jo White of Debevoise & Plimpton.
"We welcome speaking to anyone who has any information, including documents, to share about their experience working at CBS. The CBS Board of Directors takes allegations of misconduct and this investigation very seriously and is committed to having a safe, respectful and equal work environment at CBS. If you have any information about the CBS work environment or concerns relating to sexual misconduct, sexual harassment, retaliation or the unfair treatment of women at CBS you wish to share, please contact us. ... All information provided will be handled directly by our law firms."
White, a former federal prosecutor who headed up the Securities and Exchange Commission during the Obama administration, has a solid reputation. But the fact remains that Moonves still has a job.
It's hard not to suspect that the board might be slow-walking the situation.
"This investigation without removing or suspending him is feckless window-dressing to protect the board," said Liz Stapp, a professor at the Leeds School of Business at the University of Colorado who specializes in corporate governance. "Yes they hired a law firm, that's legitimate," she said, but added that the timing of it, after the accusations landed in the press, is revealing.
Although the Me Too movement is shaking up the lower ranks of companies, where more women are coming forward to expose misconduct ― at the top of corporate America there's been much less of an effect, Stapp said. Often harassment complaints travel up the corporate ladder only to fall on deaf ears.
"The powerful get a pass," she said.
Nowhere is that more clear of course than in the Oval Office. President Donald Trump has been accused of sexual misconduct by more than a dozen women, and that didn't stop him from being elected.
"This 'investigation' without removing or suspending him is feckless window-dressing to protect the board."
For all the hype about how the Me Too movement is taking down powerful men, nearly a third of the most high-profile executives and celebrities accused of misconduct since 2015 haven't lost their jobs, according to data compiled by New York crisis consulting firm Temin & Co.
Temin started tracking this back when women were coming forward with accusations against comedian Bill Cosby, but the movement really gained speed in the fall of 2017, after the Weinstein allegations came to light. In all, the firm says, 483 executives and celebrities have been accused publicly, which it measures by being mentioned in at least seven major publications. Of that number, 144 have not experienced any professional fallout ― yet. That includes Trump, Moonves and Jeff Fager, the "60 Minutes" executive producer. Some may be under investigation.
At least four have already made comebacks, according to Temin.
The CBS employee who told HuffPost about the company emails noted that the New Yorker story was published on a Friday but the board didn't send out its first email until the following Monday, and the message was pretty bland and impersonal.
"I'm so demoralized as to how this has been handled," the employee said, adding that middle-management seems much less willing to talk about what's going on this time around.
There may be more fear in the air because, thanks to a merger battle with its parent company, Moonves' fate is essentially tied to the well-being of the entire company. It's generally believed that if he is forced out, the board will cave to the demands of Viacom and CBS will be re-absorbed into its parent.
And, although outsiders seem to believe his departure is inevitable, insiders are wondering if he'll keep his job, the employee said. "It's clearly possible."
Under his watch, CBS went from last place in the ratings to the most-watched television network, with hits like "The Big Bang Theory," "Survivor" and "Young Sheldon."
The board spokesman declined to say why it's taking longer this time, but it's not hard to guess.
First, the company is fighting off a bid to get folded back into Viacom ― with a lawsuit scheduled to start this fall. The board needs Moonves, a seasoned CEO in the business, to be around for this.
According to public filings, the board doesn't have much of a plan in place should Moonves depart. Second, Moonves, who earned $69.3 million in 2017, has a really great golden parachute. If he's fired without cause or good reason, he could walk away with around $180 million. If he is fired for cause, he gets nothing.
And, crucially, the board is hardly comprised of the demographic most likely to get riled up about sexual harassment. There are 12 men and just three women. Their average age is 71, making the board one of the oldest in the S&P 500, according to a Wall Street Journal analysis.
Support for the Me Too movement is lower among older Americans. Thirty-six percent of Americans over 65 have an unfavorable view of Me Too, according to the HuffPost/YouGov poll, a 9 percentage-point increase over those ages 18 to 29.
A more apt comparison to Moonves, perhaps, is Roger Ailes, the fearsome co-founder and CEO of Fox News. He was ousted just two weeks after Gretchen Carlson filed a sexual harassment lawsuit against him.
But Ailes was reviled, and as a cable news executive he didn't command the resources that Moonves does, noted Nancy Smith, the lawyer who represented Carlson in her lawsuit against Ailes.
Plus, in 2018 it's hard to capture the public's attention the way accusers were able to with the suit against Ailes, filed before the daily news onslaught brought on by the Trump administration.
"I really think that CBS thinks that Me Too was a fad and it's fading and Les Moonves is such an important person maybe we can ride this out," said Smith.
She said that almost immediately after the news of the Carlson suit broke, she started getting calls from other women who said they'd been harassed by Ailes. Those stories helped put pressure on the network.
It's unclear if something similar is going on in the background now with Moonves. Considering he is even more of a dominating figure in the TV industry, fewer could be willing to come forward or could be confined by nondisclosure agreements.
Farrow has yet to publish a follow-up.
Related
Popular in the Community