In a quarterly earnings call Thursday, CBS chairman and CEO Les Moonves made his first public comments since The New Yorker dropped a bombshell report last week that detailed his alleged sexual misconduct.
But Moonves, who has denied the allegations, was mum on the ongoing scandal.
"In light of pending litigation and other matters, and on the advice of counsel, the scope of today's call and any questions will be limited to the quarterly results of the company," executive vice president of corporate finance Adam Townsend said before passing the baton to Moonves.
During his statement and a question-and-answer session, the embattled CEO kept the focus on CBS's successes in the last quarter, which ended a few weeks before The New Yorker report was published.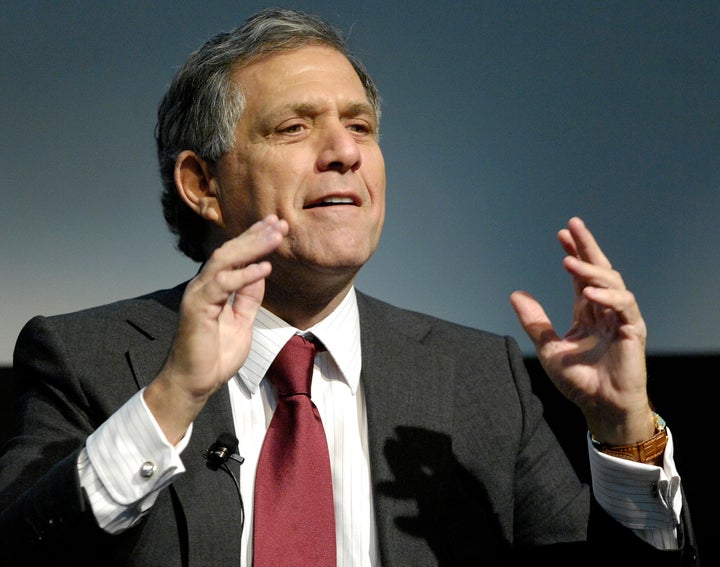 The call came a day after CBS's board of directors announced it had selected two law firms to conduct an investigation into allegations again Moonves. The CEO will have no role in the investigation and is "entirely recused" from it, according to the board's statement.
The New Yorker piece by Ronan Farrow, whose reporting on sexual misconduct last year helped launch the Me Too movement, recounted accusations that happened more than 20 years ago, along with more recent allegations, from a total of six women. They said Moonves became hostile toward them and caused their careers to suffer when they rejected his advances.
In a statement for Farrow's story, Moonves acknowledged that some of his past actions at work may have crossed a line.
"I recognize that there were times decades ago when I may have made some women uncomfortable by making advances," he said. "Those were mistakes, and I regret them immensely. But I always understood and respected ― and abided by the principle ― that 'no' means 'no,' and I have never misused my position to harm or hinder anyone's career."
Popular in the Community