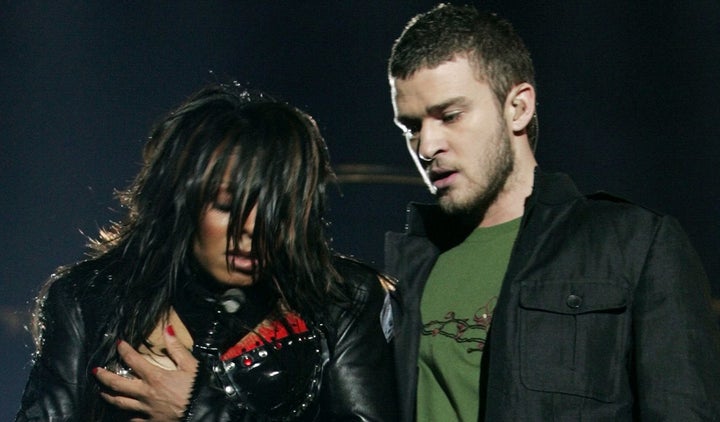 One thing that allies and critics of Les Moonves, the CEO and chairman of CBS, agree on is that he tends to remember who his enemies are, and exact revenge on them on his terms. From actors to entertainment lawyers, people who ended up on the wrong side of Moonves would often become his target for years after they upset him.
Although Moonves is embattled and likely to be ousted from CBS amid sexual harassment allegations (reportedly with a significant severance payment) following an investigation by The New Yorker, many women and men whom I contacted about Moonves' conduct were reluctant to speak to me, even when I told them they could speak off the record.
One target of Moonves' ire and vengefulness, according to multiple sources, was Janet Jackson.
Jackson became a years-long fixation for Moonves after the so-called "wardrobe malfunction" of 2004, when her breast was exposed for nine-sixteenths of a second after Justin Timberlake tore a piece of fabric off her bustier during their Super Bowl halftime performance. CBS and MTV (a subsidiary of Viacom, the parent company of CBS at the time), which produced the halftime show, faced a torrent of criticism and a $550,000 Federal Communications Commission fine.
Jackson and Timberlake both said the incident was truly a malfunction ― that Timberlake was only meant to rip away the leather on Jackson's bustier to reveal red lace, but instead ripped away everything, leaving her breast exposed to over 100 million Super Bowl fans.
Moonves, however, was convinced it wasn't a malfunction, but rather an intentional bid to stir up controversy. Moonves has been open about the fact that the incident caused him embarrassment, and he told sources who spoke to me that Jackson, in his mind, was not sufficiently repentant.
Moonves banned Jackson and Timberlake from the 2004 Grammys broadcast airing on CBS the week after the Super Bowl. But Timberlake was allowed to perform after he tearfully apologized for the incident, according to conversations Moonves had with my sources.
The CBS chief executive, according to sources who spoke to me, was furious that Jackson didn't make a similarly contrite apology to him. The fallout from the incident inflicted significant damage on Jackson's career ― which until that point had produced 10 No. 1 hits ― and still reverberates to this day.
A major point of controversy, particularly among Jackson's black fans, was that the reaction to the wardrobe malfunction fell solely on Jackson's shoulders, even though Timberlake was the one who actually pulled off the fabric to reveal her breast. While Jackson's career was significantly damaged, Timberlake's flourished. CBS insiders who spoke to me felt strongly that Moonves played a large part in how Jackson was perceived by the public.
A spokesperson for CBS declined to comment for this story.
Seven years after the 2004 incident, Moonves told several sources he was furious when he found out Jackson had signed a book deal with Simon & Schuster for her book True You: A Journey to Finding and Loving Yourself. Simon & Schuster is owned by the CBS Corporation.
"How the fuck did she slip through?" Moonves asked while recounting the story to a source who spoke to me. He told another source that heads were going to roll as a result of the deal.
It's not clear whether Moonves ever actually took action against anyone who gave Jackson the book deal, but his tone when he spoke about Jackson was so aggressive, one source said they couldn't speak to me on the record because "I'm not interested in having that man following me to the grave and trying to screw me over the whole time."
CORRECTION: A previous version of this article misstated that Viacom currently owns Simon & Schuster. Rather, CBS took ownership of the publishing company in the 2006 split with Viacom.
Support HuffPost
The Stakes Have Never Been Higher
Popular in the Community