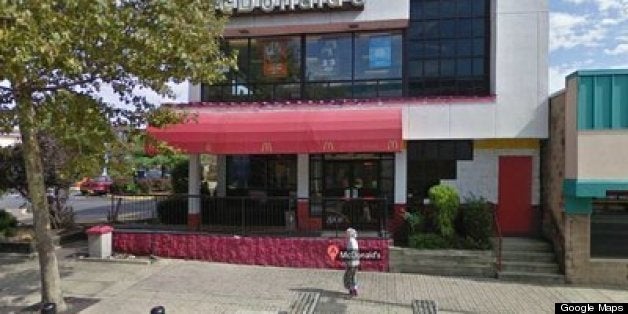 But, that's exactly what police said happened to two women after they were allegedly caught in the middle of a romantic tryst at a Philadelphia-area McDonald's by some less-than-tolerant customers Wednesday afternoon.
As the women exited, they reportedly exchanged heated words with seven other customers. The quarrel escalated when the crowd followed the women out of the restaurant, according to Consumerist. Someone in the gang of irate patrons allegedly stabbed one of the women in the shoulder with an unknown object.
Chitwood told the Philadelphia Inquirer that at least one attacker yelled derogatory language at the women, telling them, "Get [out] of here, you dirty dykes."
The stabbing victim was treated at an area hospital for non-life-threatening injuries, according to CBS.